Description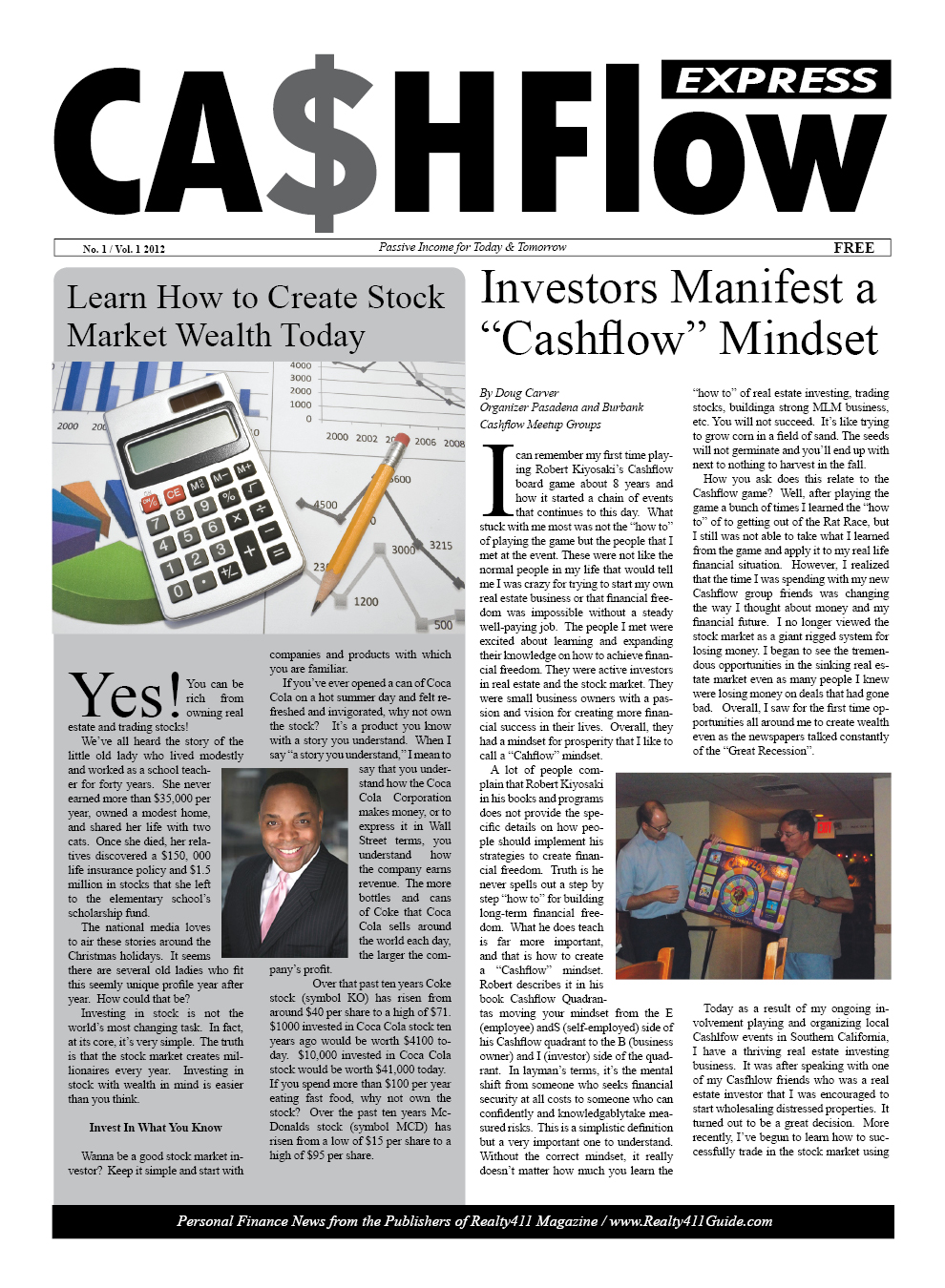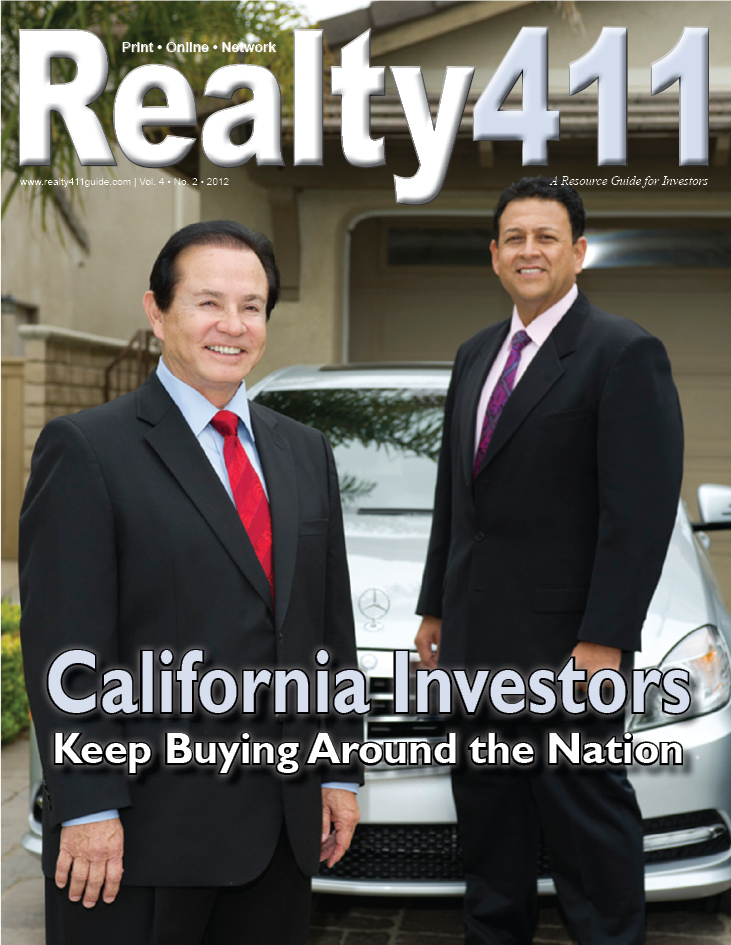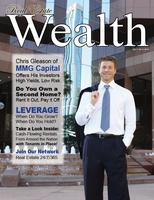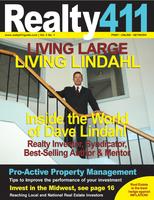 Our California-based Media Company is Coming to Long Island
for 1 Special Day - Join Us for this Special Halloween Networking Expo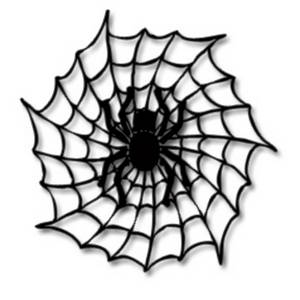 * How to Avoid SPOOKY Real Estate Transactions *

** Celebrate Halloween with Tips, Strategies & Candy! **

West Coast MEETS East Coast for ONE Very SPECIAL
Networking Expo - Bring Plenty of Business Cards!

Long Island Real Estate Expo
Celebrating Local and National Real Estate.
Avoid a SCARY Retirement...
Join us for Our Complimentary Event.
Saturday, October 25th


Upsky Hotel & Resort
110 Moto Parkway
Hauppauge, New York 11788

( Formerly Sheraton Hotel )

* Mingle with Exhibitors * Meet Local Leaders & Out of Area Investors
NON-Stop Tips for Real Estate Success ~ Make 2014 Your Year!
We Want & Can Help YOU Make New Connections. Bring Lots of Cards.
Mingle with Local Leaders & Industry Professionals
from Around the Nation!
Mingle with Leaders & Industry Professionals from Around the Nation!
What You Can Expect from
this Extraordinary Event?!
Just Look at What You Will Learn:
"Getting Started Successfully Rehabbing and Flipping Properties"
Here is just a sample of what you will Learn!"
* Getting prepared for success
* Selecting and evaluating the right properties
* How to determine your offer
* How to Locating great markets and properties
* The top risk mitigation strategies you must deploy
* Where to find the capital for your investments
PLUS....

"Saving America one Note at a time"
* You will learn how to best navigate through this great real estate
investment vehicle, 1st position non-performing notes offer:
- High ROI
- High Security
- Multiple Exit Strategies
- Ability to Help Homeowners and Rebuild America
- How to Make the Transition from a Landlord
To a Lien Lord Investing in Mortgage Notes.
- How to get started Earning Higher Yields
Seured by Real Estate Market Overview
* Keys to Getting Started Investing in Apartments, Learn How *
You can successfully invest in apartments part time
Apartments can secure your future with less deals
If you're looking for a change in career, the multifamily market
shows no signs of slowing down. This is the time!
JUST ADDED - SPECIAL BONUS :
As an added benefit for the premium admission, all guests will receive a complimentary ONE HOUR phone coaching call with National Trainer and Performance Coach Carl Schiovone.
On this call, Carl will leverage his 32 years of successful investing and countless success stories among his students to work with you to help you overcome barriers you are facing.
You can select the topics of discussion and you will leave this call with a comprehensive action plan to implement !!
Carl Schiovone is President of the East Coast Real Estate Investors Association and host of the Long Island Real Estate Expo.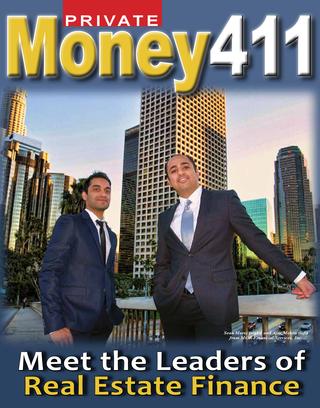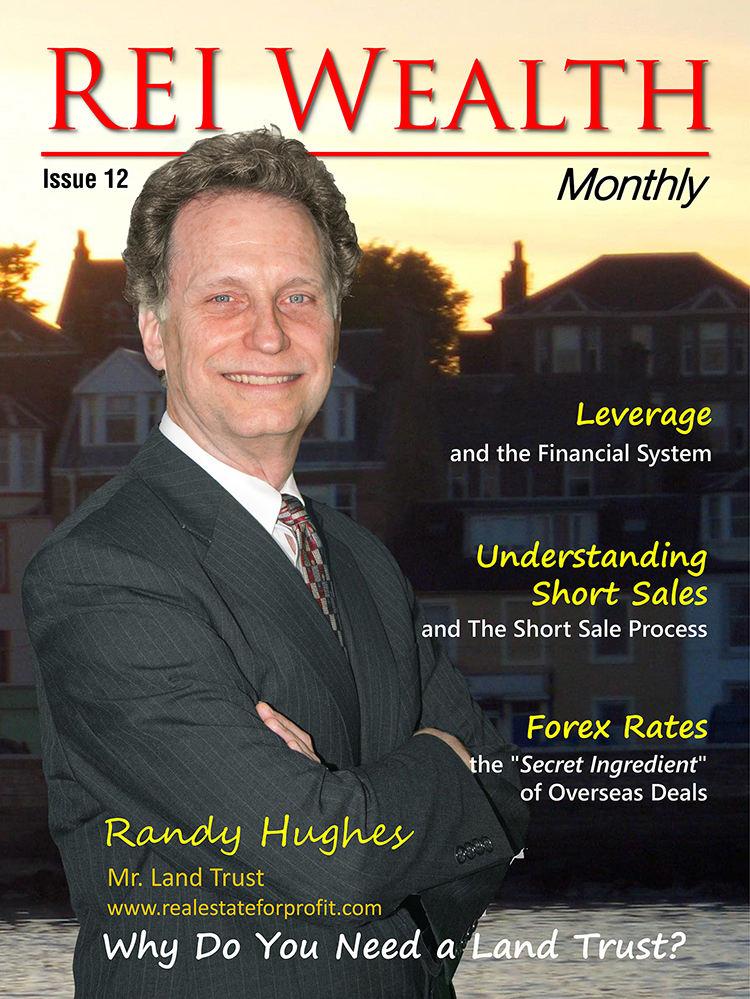 Hosted by Realty411 - Publisher of Multiple REI Publications

Here is a Testimonial from an Investor in Northern California who recently attended our San Jose Expo in Silicon Valley on 3-29-2014
"I need to thank you for a fabulous Real Estate Expo on Saturday. It was the best Expo that I have ever been! The very first vendor was immediately a business match. To my amazement, there was a business connection with EVERY vendor that was there! This certainly has never happened to me before. It was small enough to have the intimacy that makes deals and fosters my business….and large enough to give me a lot of follow-through work! And the speakers had so very much to teach! A big BRAVO."
~ Charly, San Jose Investor
---
MEET AND MINGLE WITH YOUR LOCAL REIA LEADERS!
East Coast Real Estate Investors Association
Carl Schiovone, President

Carl has been closely involved with the real estate industry for over 30 years on many levels. In addition to being President of East Coast REIA, he is the President of Carl Schiovone and Associates Real Estate Coaching Inc. which offers real estate coaching and education for Real Estate Investors and Professionals.
He is also a successful Investor and managing partner for Cypress Investment Properties which specializes in the rehabilitation and property management of residential real estate.
Carl is a NYS licensed Real Estate Professional and approved Instructor for Continuing Education and frequent Speaker on many business and real estate topics. Carl is currently in contract with a national Publisher to release his real estate textbook series.
Eilene Schiovone, Vice President
Eilene currently manages all operations of our companies and has over 10 years of business and office management experience.
Eilene will also be responsible for managing member services. In addition, Eilene is a successful Real Estate Investor and is Project Manager for our property flipping business model.
This is your chance to gain insight into the local and national real estate market as well as gain perspective of some of the top areas around the country to invest in. All guests receive our TOP Investment publications.
---
National Note Group Featuring Fuquan Bilal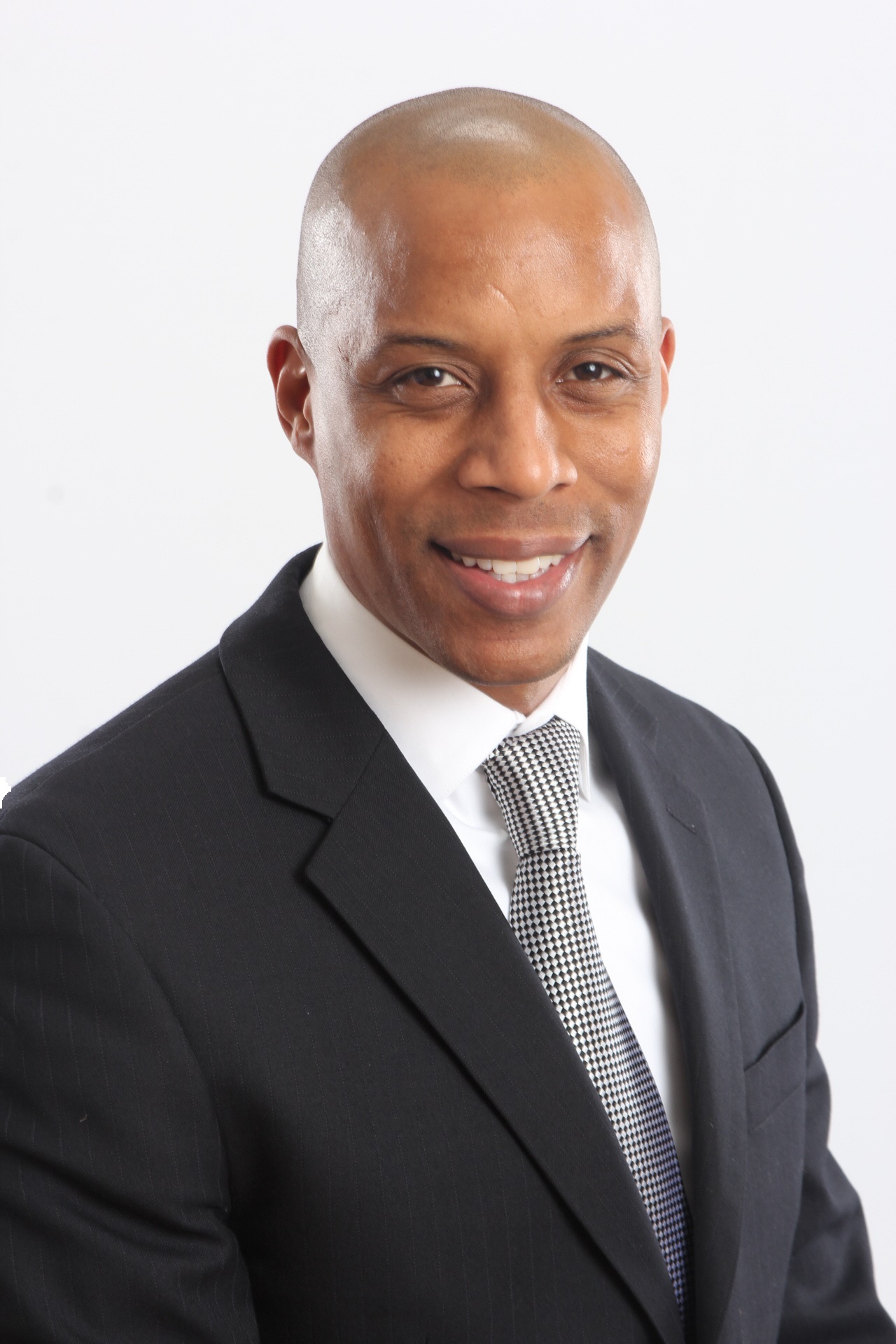 NNG is a private Mortgage company based in Clifton N.J.
Fuquan Bilal is both president and fund manager of
(NNG). He founded NNG in 2012 with the principal mission of capitalizing on the
growing supply of mortgage notes in the interbank marketplace. The primary
objective was to deliver double digit high yield investment returns to investors
while creating winning solutions for homeowners in distress.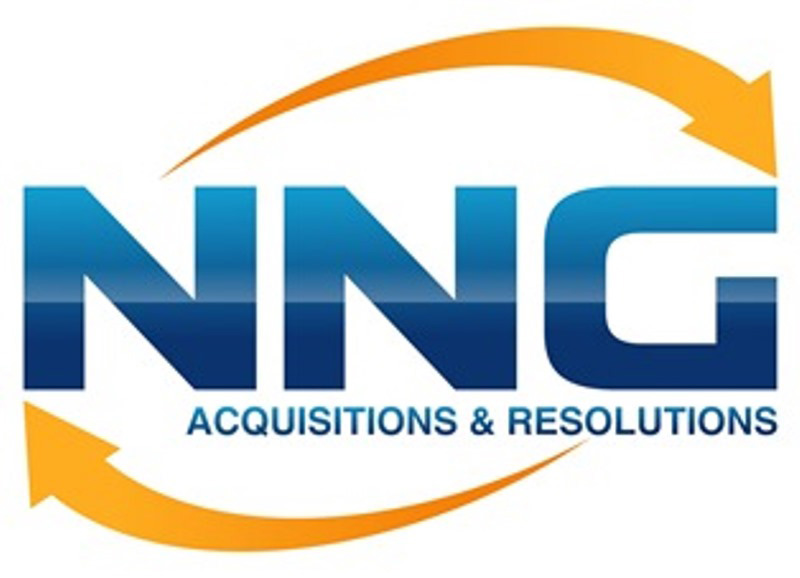 Fuquan utilizes his
more than 14 years of residential and commercial real estate success to identify real
estate opportunities, capitalize on them, and then teach others how to benefit from
them through the NNG Note Academy. His financial acumen and proprietary
set of investment criteria enables him to purchase underperforming
mortgages notes at a deep discount from face and market value that can be successfully
renegotiated to performing status and thereby increasing the value of the notes.
His ability to maximize the use of leverage, enables him to build strong, secured
portfolios with solid passive income flows. Fuquan will share all of the secrets on how make the transition from a land lord to a lien lord and build a portfolio of passive cash flow investing in residential mortgage notes.
1. How to analyze to determine purchase price
3. Risk management
---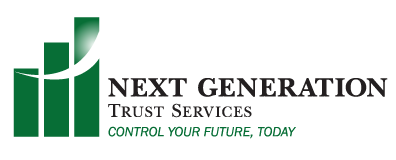 Real Estate in Self-Directed IRAs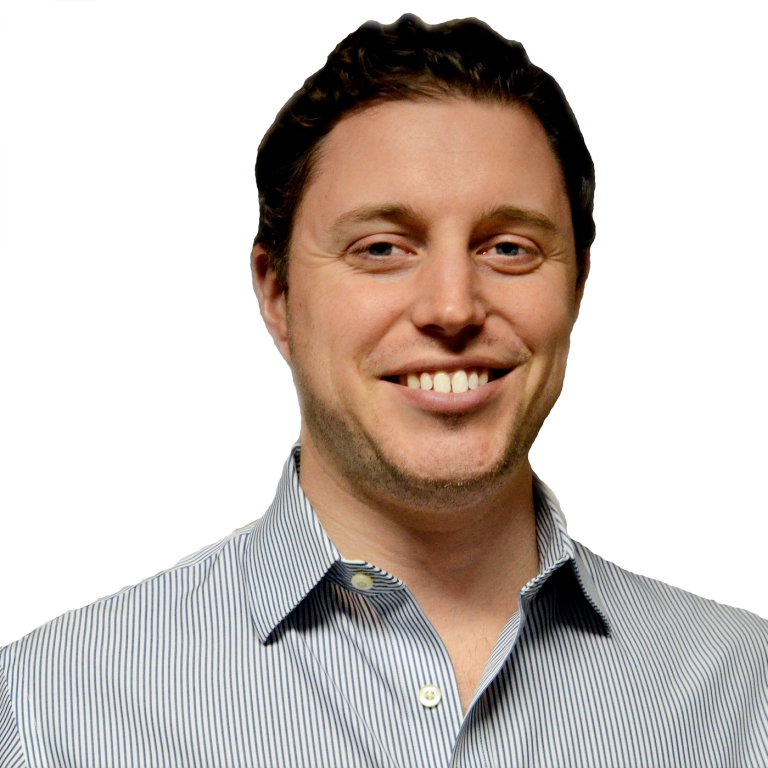 The basics on investing in real estate
using your self-directed retirement account
Matt Zindow has been working with retirement accounts for over 8 years. He worked in a comprehensive retirement account management position at thinkorswim, Inc. by TD AmeriTrade, an elite-level trading platform for options, trade equities, futures, and the foreign exchange market. Matt supervised a retirement account financial services team, was involved in many aspects of domestic and international financial operations and was fundamental in providing education on trading futures within IRAs.
As the Operations Manager at Next Generation Trust Services, Matt manages a staff comprised of self-directed retirement specialists, provides extensive feasibility reviews of alternative assets and is instrumental in educating customers on self-directing IRAs and prohibited transactions. Matt has been an expert IRA panelist at CFGE Crowdfunding Summits. He also presents for a number of investment groups in regards to self-directed IRAs.
Matt is certified by the National Association of Securities Dealers (NASD), now part of the Financial Industry Regulatory Authority (FINRA), with licenses in Series 7, 63, and 3 products. He is a Certified Individual Retirement Account Services Professional (CISP), Self-Directed IRA Professional (SDIP) and a member of the Institute of Certified Bankers.
Get to Know Next Generation Trust Services, LLC
Next Generation Trust Services is a professional third-party administrator of self-directed retirement plans, which allow individuals to invest in a broad range of non-publicly traded alternative assets that are not typically found in an IRA. These include real estate, all types of loans, precious metals, commodities, private equity, hedge funds and much more. In addition, self-directing clients make all their own investment decisions. As the IRA administrator, Next Generation provides transaction support, comprehensive account maintenance and administration, and education to individuals interested in this retirement wealth-building strategy. As such, the company
holds the assets, expedites the transactions, manages all the paperwork and required filing, and answers questions about the diverse investment options available with self-directed IRAs.
---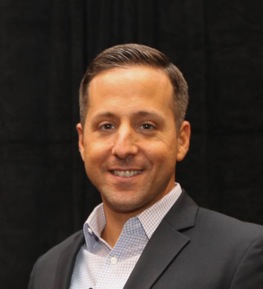 Christopher Urso
Christopher Urso began his investing career at just 21 years old with the acquisition of his first investment property in Paterson, NJ. His real estate investment company, URS Capital Partners, now controls over $33,000,000.00 of multifamily assets throughout the Midwest and Southeast United States.
In addition to actively managing URS Capital Partners Christopher is passionate about helping individual investors achieve their personal goals through apartment investing. Throughout the year Christopher leads dynamic 3-day live training events that allow both novice and seasoned real estate investors the opportunity to learn the entire multifamily investing process.
Early in 2011 he launched the Elite Apartment Coaching. The purpose of Elite Apartment Coaching is to provide individual investors with the personal coaching, knowledge, tools and resources to become a successful multifamily real estate investor. To date, clients of the Elite Apartment Coaching have closed on a combined amount of $35,000,000.00 in multifamily properties ranging from 8 to over 200 unit projects in 10 states, respectively.
Christopher has been invited to speak on stages nationwide and he has been featured in Co-Star, Yahoo Finance and Personal Real Estate Investor Magazine. In addition to co-authoring the book Zero to Hero Christopher is also set to have his own book Real People, Real Success, Real Estate: Apartment Edition available in the fall of 2014. This book will highlight the power of multifamily investing and the impact of the Elite Partner Program on the lives his students.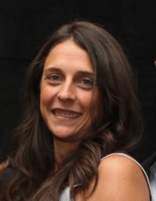 Lisa Urso
Lisa Urso started her professional career on Wall Street at the New York Federal Reserve Bank in supervision and regulation department. She was responsible for overseeing all different types of banking institutions in the 2nd District. During her time at the Fed she became active in real estate, buying and selling residential properties.
In 2004, she left the Fed to pursue her passion in real estate. To get a stronger analytical background she applied to NYU's Real Estate program. As she completed the program she worked as a consultant and sales agent specifically with investors and helped them purchase cash flow properties as well as managed her and her husband's own portfolio. Lisa has served as an Independent Consultant for several premier commercial investment banks as well as individual investors.
Her extensive deal analysis and due diligence on a variety of real estate investments ranges from single family homes to apartment building, and adds tremendous value to National REIS and URS Capital Partners.
Lisa's vision was to take the real estate experience and education she had and help others who wanted to be successful in the real estate arena. In 2011, her and her husband launched their first Elite Partner Program, which provides investors with the education, experience and coaching needed to be successful in real estate.
She currently lives in Huntington with her husband Chris and their son Christopher Jr., and daughter Ella. Lisa has an undergraduate degree from Fordham University with a concentration in Finance and Economics and has she earned her Masters Degree in Real Estate from New York University.
---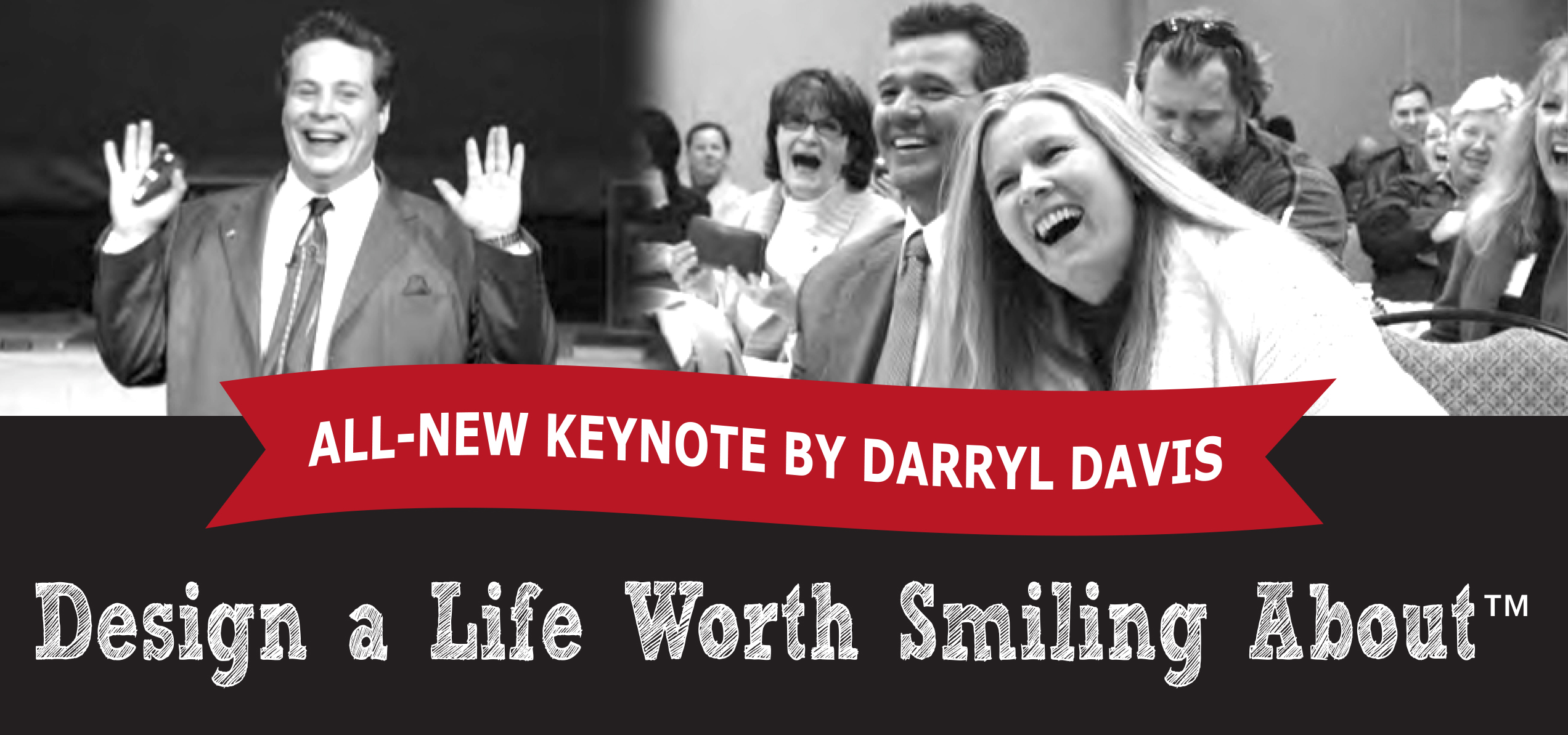 Bio for Darryl Davis
Darryl Davis began as a professional actor appearing in movies and commercials. To help support himself while he pursued his acting career, Darryl entered sales at the age of 19.He mastered every role up the ladder, from salesperson to Sales Manager. Eventually he became a Top Producing Salesperson and later, Darryl opened a sales office that became the #1 selling office within its first 6 months of operation.
Now, Darryl Davis is a renowned speaker, life coach, and creator of the nationally recognized term Next Level.® He is also the founder of the year-long coaching process The POWER Program®, which has proven results of doubling people's incomes over the previous year.
He is also a best-selling author with McGraw-Hill Publishers and is enlisted in the Who's Who Worldwide. Darryl was a featured comedian at Caroline's Comedy Club in NYC, was asked to audition for Last Comic Standing and considered to be one of 3 judges for NBCs American Home Builderswith Nate Berkus.
He just finished his 3rd Book, "How to Design a Life Worth Smiling About".
---
Meet Ricky Brava
from Apollo Financial Group


As the Senior Partner of Apollo Financial Group, Ricky Brava is responsible for directing sales and the investment education facets of the firm including valuation, due diligence, deal parameters, and negotiation processes.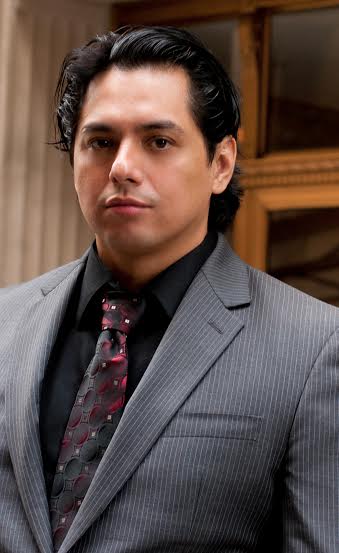 Mr. Brava is the Company's leading consultant in marketing and new business development for both national and international markets. Applying a strong expertise in data-driven, long-term strategic planning, Mr. Brava is a welcome addition to the consulting services Apollo Financial Group offers its clients. In addition to joining Apollo Financial Group, Mr. Brava is President of Brava Entertainment, Inc., where he leads corporate business development and new client systems. He manages a diverse project portfolio, including market analysis studies, production and talent feasibility profiles, and customer satisfaction measurement.
An active public speaker, Mr. Brava has had the pleasure of giving a speech for the greater Los Angeles MENSA society on the subject of "Mentoring." He currently appears at speaking engagements nationwide. He is fluent in English and Spanish and is an active member of Toastmasters International. Ricky Brava has a strong interest in business opportunities that help resolve societal problems.

Apollo Financial Group
We have developed relationships with large institutions nationwide who have distressed debt bank portfolios. Using our proprietary model we are able to purchase at bulk or cherry pick out of these pools of default loans to achieve superior returns. We pursue various exit strategies to achieve the desired returns.

Ricky Brava has received:

2013 - The Certificate of Recognition by Senator Jose Peralta
2013 – City Council Citation by New York City Council Member Peter F. Vallone Jr.
2013 – Citation of Honor by Queens Borough President Helen M. Marshall
2013 - New York State Assembly Citation by Assembly Member Aravella Simotas
2014 - Latino Star award for achievements and participation in the community and positive change in NYC by Schneps Communications
---

All Guests Receive Our California-owned magazines, including:
Our Original Glossy Issue: Realty411 / Real Estate Wealth
Our Financial Newspaper, CashFlow Express & Our Popular Digital
REI Wealth Monthly
Meet Local Leaders & National Industry Professionals

Influential Real Estate People & Business Owners Attending!!!

Find Potential Partners, New Friends, Build Your Circle of Influence.
Remember Your Net Worth = Your Network!!

Meet the Publisher
(Mom, Real Estate Agent and Investor)
Real estate changed my life.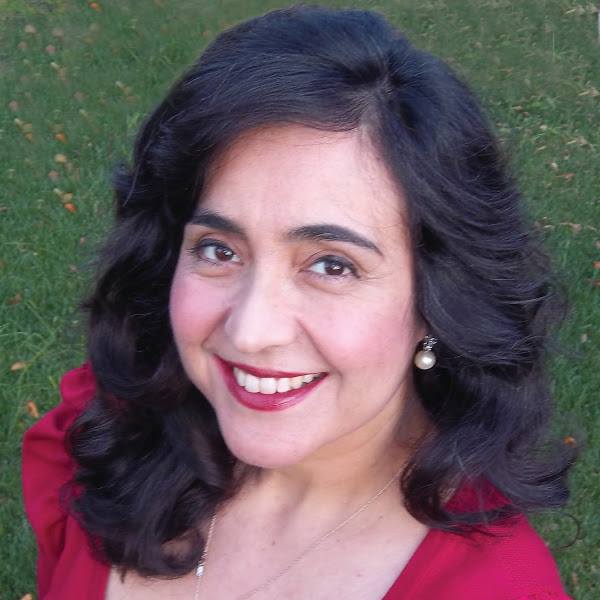 In addition to my career as a real estate investor and publisher, I am also a licensed real estate agent in California and produce expos around the state and throughout the nation.
Come discover techniques that can help YOU understand real estate and skyrocket your portfolio.
TRUE STORY: I met my own personal private lender at one of my events in California, he lent me $150,000 to close one of my deals. You never know who you will meet at our events.
Watch a video from one of our events!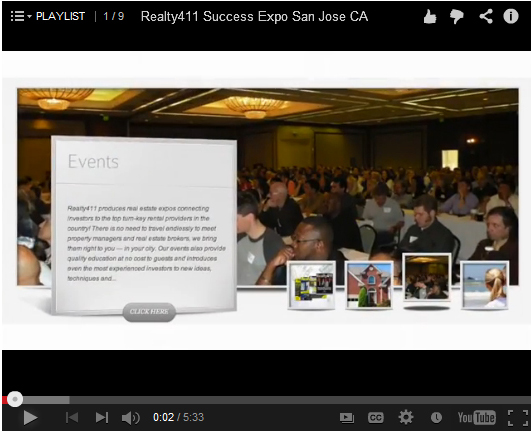 LEARN ABOUT OUR ONLINE-ONLY REI WEALTH MAGAZINE! No, we are NOT kidding, we now also own a MONTHLY digital magazine just for iPad and iPhone addicts! The newest addition to our Realty411 media company is here EVERY MONTH giving you the latest news and information in a NEW AGE ERA. Learn about our new issue here!!
Receive a FREE PASS to Read 1 Edition for FREE as our Guest.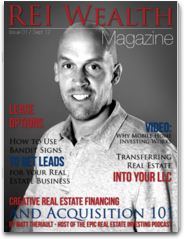 ATTENTION AGENTS/BROKERS: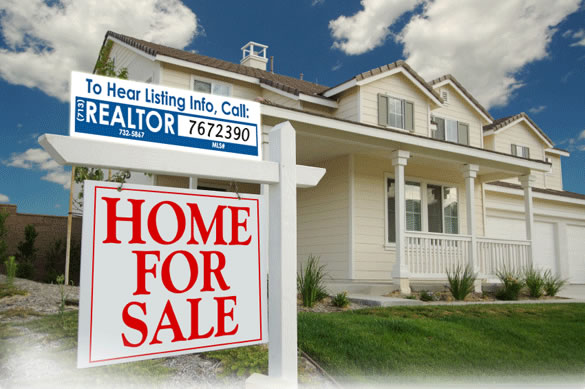 It's time for you to add Creative Real Estate Techniques into your life.
Disclosure and Information - Attention All Attendees:


The events, expos and mixers promoted by Realty411guide.com, reWEALTHmag.com and/or their owners, employees agents and affiliates (collectively "411") are for informational and entertainment purposes ONLY. The information and presentations provided therein do not constitute an offer or solicitation to buy or sell securities or real estate. Please be aware that real estate investing is VERY RISKY. 411 is not responsible for any of the information provided and/or statistical data presented, and 411 does not represent that any information or opinions expressed and data provided reflect the opinions, advice and research of the vendors, speakers, sponsors guests who are in attendance at the events, and do not reflect the opinions, advice or research of 411. By attending 411 events you acknowledge that the investment strategies mentioned may not be suitable for you, that any real estate investment is inherently risky, that all investments are subject to risks which could result in the entire loss of your investment, and that 411 is not responsible for any losses or outcome of any investment made by you from or after 411 events, or as a result of contacts made at these events. You personally are 100% responsible for your due diligence, for all investment information and for all decisions with respect to any potential investment or transaction. 411 does not endorse, and has not performed due diligence on, any of the vendors, speakers, sponsors, companies and guests who appear at our events. The information presented at any 411 event related to any potential real estate investment is general in nature and does not constitute legal, tax or investment advice. 411 strongly recommends that you seek the advice of your trusted attorney, broker, CPA and/or financial adviser before taking action as an investor. To contact us, please call (310) 499-9545.
**These results are not typical and should not be attempted by novice investors. Please remember real estate, and all investing, is risky by nature and may result in the entire loss of your principal investment.
Organizer of Long Island Real Estate Expo - Don't Have a SCARY Retirement, Join Us for Our Halloween Realty411 Expo
* Event Organized by Realty411 Magazine*
Based in Santa Barbara County, Calif., Realty411.com publishes online and print magazines, e-newsletters, and produces expos and mixers around the United States. Their mission to educate and empower everyone from all walks of life to invest in real estate.
The media/marketing company is owned by a real estate investor and licensed California real estate sales agent. Realty411 is currently on a mission to reach as many personal investors around the nation, with their in-house expos and events, as possible. Many investor events and expos are also raise awareness and donations for numerous worthwhile charities.
For information, call: 805.693.1497 or visit http://Realty411.com or
Our new expo website: http://Realty411expo.com
To contact us directly, call: 805.693.1497 or info@realty411.com
Save