Sales Have Ended
Ticket sales have ended
Thank you for registering for our fabulous expo! We promise to make your time worthwhile with phenomenal information to help you learn about real estate investing. Thank you.
Sales Have Ended
Ticket sales have ended
Thank you for registering for our fabulous expo! We promise to make your time worthwhile with phenomenal information to help you learn about real estate investing. Thank you.
Description
JOIN US FOR ONE SPECIAL DAY OF NETWORKING!

Don't miss our complimentary real estate investor expo created and hosted by an accredited investor and real estate agent from California. Realty411 has been providing the resources investors need to be successful since 2007.

Long Island Real Estate Investors' EXPO
and Networking Conference

Honoring East Coast REIA
Hilton Long Island
598 Broad Hollow Rd
Melville, NY 11747

Saturday, Sept. 17, 2016 -- 9 AM to 5 PM
* Mingle with Vendors * Meet Local Leaders & Out of Area Investors
NON-Stop Tips for Real Estate Success ~ Make 2016 Your Year!
We Want & Can Help YOU Succeed. Bring Lots of Cards.
NETWORK - LEARN - CONNECT - SKYROCKET IN 2016
We request the honor of your presence:

Hilton Long Island, 598 Broad Hollow Rd, Melville, NY 11747
BRING YOUR FLYERS OR BROCHURES FOR OUR "411" BOOTH
We know your time is VALUABLE. Time is the most valuable asset we have. We can always make more money; however, we cannot add more time to our life!

WE URGE YOU TO INVEST QUALITY TIME IN GROWING YOUR BUSINESS, CONNECTIONS, RESOURCES, INTELLIGENCE AND SOCIAL SKILLS.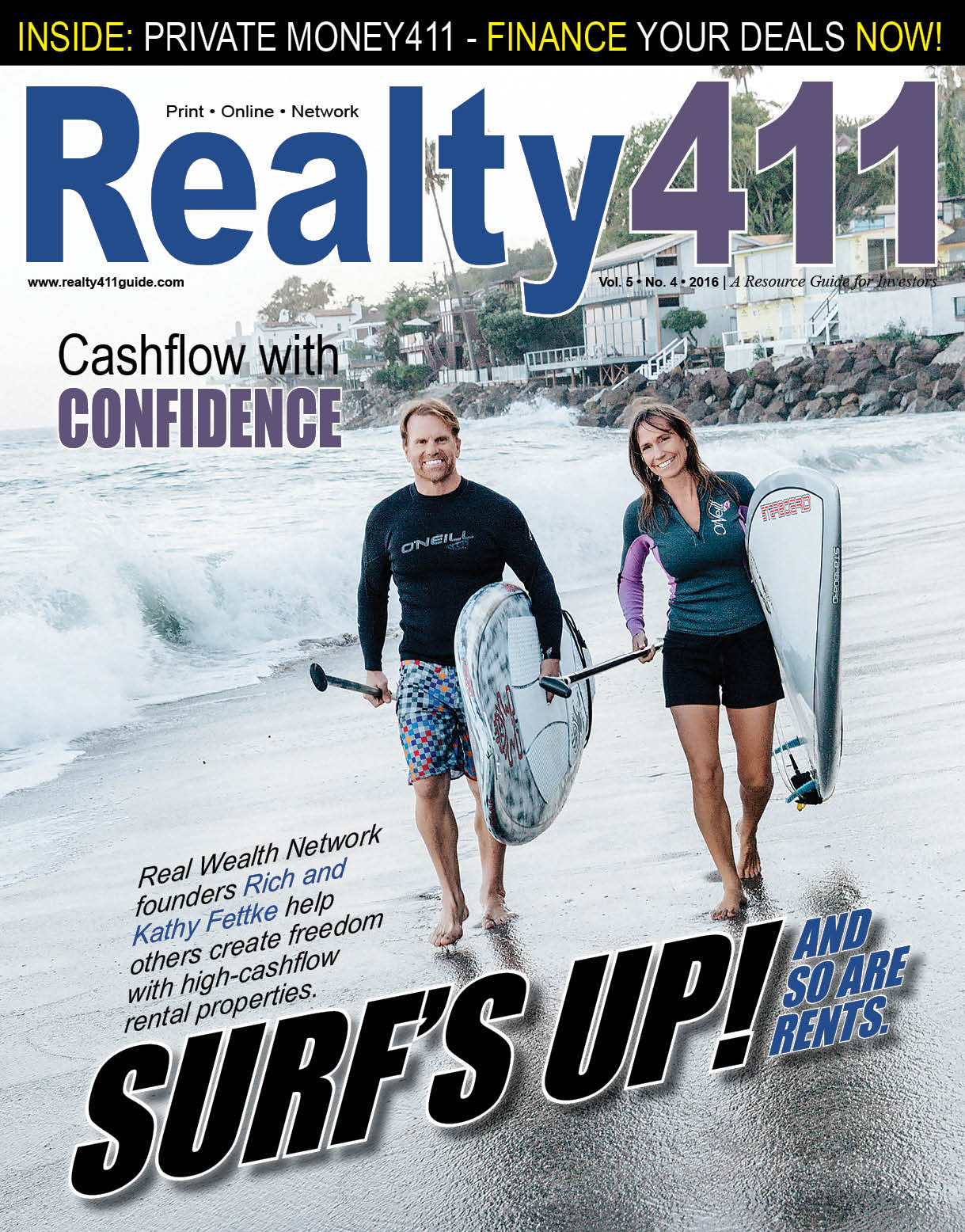 Hosted by Realty411 - Publisher of National Magazines
Since 2007 our events have attracted fantastic people and companies.
CONTACT US TO BE A VENDOR: 805.693.1497
All Guests Receive Our California-owned magazines, including:
Realty411, CashFlow Express & REI Wealth Monthly
Meet Local Leaders & Industry Giants - We are California Investors

Influential Real Estate People & Business Owners Attending!

Find Potential Partners, New Friends, Build Your Circle of Influence.
Remember Your Net Worth = Your Network

---
Mingle with Local Leaders & Industry Professionals from Around the Nation! Honoring the East Coast REIA:
SOME INTERESTING TOPICS DISCUSSED, INCLUDE:
Carl Schiovone – East Coast Real Estate Investors Assoc.
Getting Started Holding Properties for Cash Flow and Equity Growth
* How to Create a Wealth-Building Machine
* How to Select and Evaluate the RIGHT Rental Property
* Creating an Action Plan You Can Start Tomorrow that Leads to Success
* Risk Mitigation Strategies that Will Keep You Safe
CARL AND EILENE SCHIOVONE ARE HOSTS OF THIS EXPO WITH REALTY411
Plus, Program Your Mind for Ultimate Success in 2016
- Strategies to Implement Today

Fuquan Bilal – National Note Group
Learn Everything You Need to Kow About Notes with a Local Leader

* How to build "bankable income" by investing in mortgage notes
* How to get started earning double "digit returns" with mortgage notes
* Why mortgage notes are the "gateway" to passive cash flow and a strong portfolio
* How to purchase under-performing second lien mortgages at a deep discount
* How to "hedge" your risk through one simple concept
* Answers to the most frequently asked questions regarding mortgage notes
Rebecca Rice & Associates
Learn How to Increase Your ROI on Your REI

* Discover How the Techniques that the Wealthy utilize to increase their return
* Learn How to Create a More Secure Financial Future while Protecting Loved Ones
* Review Examples of How Real Estate Investors Utilize this "Living Benefits Strategy"
* We Promise You Will Never See Real Estate Investing the Same Way Again!

Linda Pliagas – Realty411, publisher/investor/agent

Come Talk Real Estate with the Publisher of
Realty411, REI Wealth & CashFlow Express
* Linda Pliagas has owned rentals in five states
* She has been a licensed agent for 14 years and has a bachelor's degree in journalism
* She has been a national publisher since the age of 25 and has also referred millions in real estate transactions. She has years of expertise in both industries
* Linda has been a landlord for over 20 years in California and Out of State

* Linda is a self-made millionaire and has been mortgage free since age 39
Thanks to CreditSense -- Our Platinum Sponsor
SPECIAL PRESENTATION ON CREDIT OPTIMIZATION AT 5 PM
Confused about Your Credit Score?
Learn Tips on How to Raise Your Score.
Become Educated on the Credit Rating System

Get Your Own 800+ Credit Score
with Merrill Chandler, Founder of CreditSense!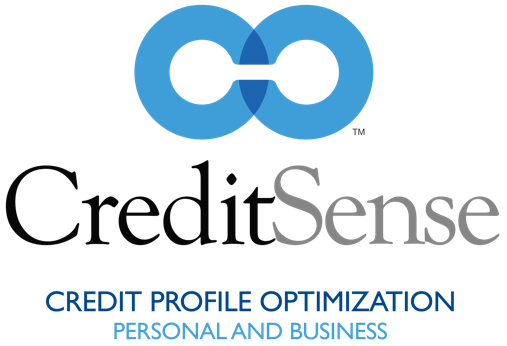 >>>> Thanks to CreditSense -- Our Platinum Sponsor <<<<
SPECIAL PRESENTATION ON CREDIT OPTIMIZATION AT 5 PM
Confused about Your Credit Score?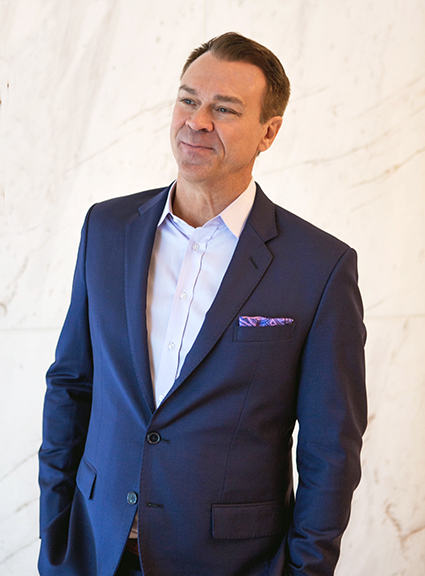 Learn Tips on How to Raise Your Score.
Become Educated on the Credit Rating System
Get Your Own 800+ Credit Score
with Merrill Chandler, Founder of CreditSense!
We are the creators of Credit Profile Optimization, ground-breaking technology that is radically transforming the personal and business borrowing success of entrepreneurs, real estate investors, business owners, and savvy consumers nationwide.
We've taken the mystery out of credit scoring, underwriting, and credit approvals so that we can deliver a process and proven system that lets you take charge of your credit approvals and fundability in a way that you may have never thought possible before.
Part 1: Weaponize Your Personal and Business Credit Profiles to Hit Any Lender's Funding Bullseye"
Business lines of credit and commercial loans depend on a fundable personal credit profile and Tier 1, or even 800+ credit scores. In Part 1 of this revolutionary presentation, Merrill will reveal four powerful credit transforming strategies that will help you to acquire the credit profile you need to attract lenders who will deliver more credit lines and loans than you ever thought possible- regardless of your current credit situation. Learn the fundamental strategies of underwriting criteria and how to get a yes from lenders.
Part 2: Leverage Your Personal and Business Credit Profile into Hundreds of Thousands in Business Credit Lines and Loans
The key to Wealth is the strategic acquisition and use of fundable personal and business credit profiles to qualify for and leverage OPM. In Part 2 of this powerful series, Merrill will show you not only how to acquire the lease expensive OPM available, but how to have lenders raise your credit lines - without even asking for it and without further income verification. You will also discover how to establish and "optimize" your business credit profile so that you are always in the center of the lender's funding bullseye!
NETWORK WITH EXHIBITORS - WIN PRIZES - BRING THE FAMILY
STAY FOR A NETWORKING MIXER AFTER - GROW YOUR BUSINESS!

PLUS, MANY MORE FANTASTIC INFORMATION AND TIPS!

---
Learn from a Local Multifamily Leader:
Jonathan Cohen

2013-Present JC Property Group, Inc – Founder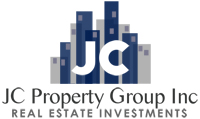 • Founding of a Private Real Estate Investment Company focused on the
acquisition of distressed residential and commercial assets and income
producing multifamily real estate.

• Developed relationships with brokers, property managers and other
professionals in targeted markets to acquire multifamily real estate.

• Acquired, renovated and resold over $1,000,000 of distressed residential assets
across multiple markets.

• Involved in over 25 residential transactions since 2013

• Currently asset managing a 48 Unit multifamily property in Ohio, of which were
acquired as distressed asset and is being stabilized

• Currently owner in a 44 Unit multifamily property in Atlanta.
2012-2015 Platinum Properties & Marcus Millichap Multifamily Investment Sales

• Worked on a team, which sold 26 Multifamily Properties in Brooklyn &
Ridgewood in 2013, valued over $25,000,000.

• Over $35,000,000 in Real Estate Transactions since 2012.
Education: Queens College, Degree in Economics. 2010

SAMPLE COMPANY INVESTMENTS:
• Charleston, SC
• 74 Units (80 Unit fractured condo)
• Closed 3/24/16
• Total capitalization of $6,300,000 consisting in $1,000,000 equity and $5,300,000 1st mortgage
loan from UC Funding.
• Value add through amenity upgrades and interior renovations to increase average rent $100
dollars. Also to buyout other 6 condo owners and turn back into a multifamily property.
French Quarter

• Cincinnati, OH
• 27 Units
• Closed 3/24/16
• Total capitalization of $1,600,000 consisting in $800,000 equity and $800,000 seller financing
loan.
• Value add through complete renovation of all 27 units and increase in rents $300. $500,000
renovation, taking property down to 0% occupied and renovating. Then a lease up as units become
rent ready.
---
OUR SPONSORS FOR LAST YEAR'S EXPO INCLUDED: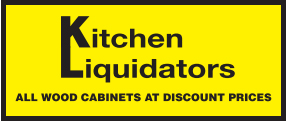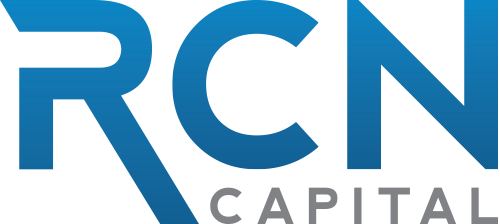 ---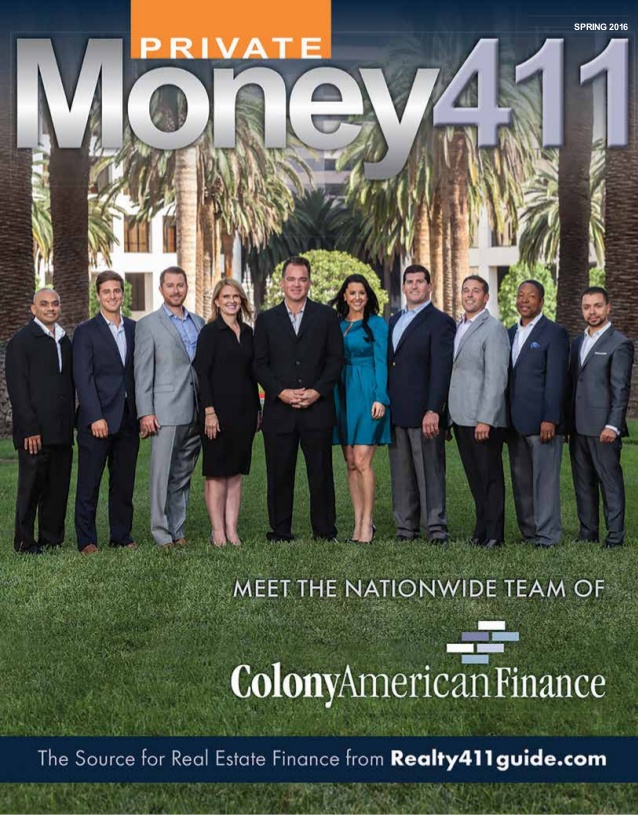 Hosted by Realty411 - Publisher of Multiple REI Publications

Here is a Testimonial from an Investor in Northern California who recently attended our San Jose Expo in Silicon Valley recently:
"I need to thank you for a fabulous Real Estate Expo on Saturday. It was the best Expo that I have ever been! The very first vendor was immediately a business match. To my amazement, there was a business connection with EVERY vendor that was there! This certainly has never happened to me before. It was small enough to have the intimacy that makes deals and fosters my business….and large enough to give me a lot of follow-through work! And the speakers had so very much to teach! A big BRAVO."
~Charly P., San Jose Investor
---
MEET AND MINGLE WITH YOUR LOCAL REIA LEADERS AND OUR EXPO HOSTS:

East Coast Real Estate Investors Association
Carl Schiovone, President

Carl has been closely involved with the real estate industry for over 30 years on many levels. In addition to being President of East Coast REIA, he is the President of Carl Schiovone and Associates Real Estate Coaching Inc. which offers real estate coaching and education for Real Estate Investors and Professionals.
He is also a successful Investor and managing partner for Cypress Investment Properties which specializes in the rehabilitation and property management of residential real estate.
Carl is a NYS licensed Real Estate Professional and approved Instructor for Continuing Education and frequent Speaker on many business and real estate topics. Carl is currently in contract with a national Publisher to release his real estate textbook series.
Eilene Schiovone, Vice President
Eilene currently manages all operations of our companies and has over 10 years of business and office management experience.
Eilene will also be responsible for managing member services. In addition, Eilene is a successful Real Estate Investor and is Project Manager for our property flipping business model.
This is your chance to gain insight into the local and national real estate market as well as gain perspective of some of the top areas around the country to invest in. All guests receive our TOP Investment publications.

---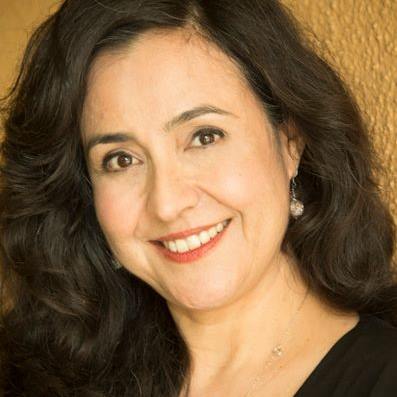 >>> Meet Linda Pliagas, publisher of Realty411 magazine, the longest-running real estate investment publication and national expo company. In business since 2007, Realty411 has helped thousands of investors expand their knowledge and connections with their complimentary magazines and events. Linda has been a real estate agent for 14 years and a landlord for over 20 years. Linda's family also owns a luxury business restoring and selling fine watches and clocks. Her family also owns several other businesses in California.

Linda, the sole owner of this national real estate investment magazine and expo company, strives to make a valuable difference in the industry by sharing her knowledge and creating a forum for learning about a variety of real estate topics.

---
National Note Group Featuring Fuquan Bilal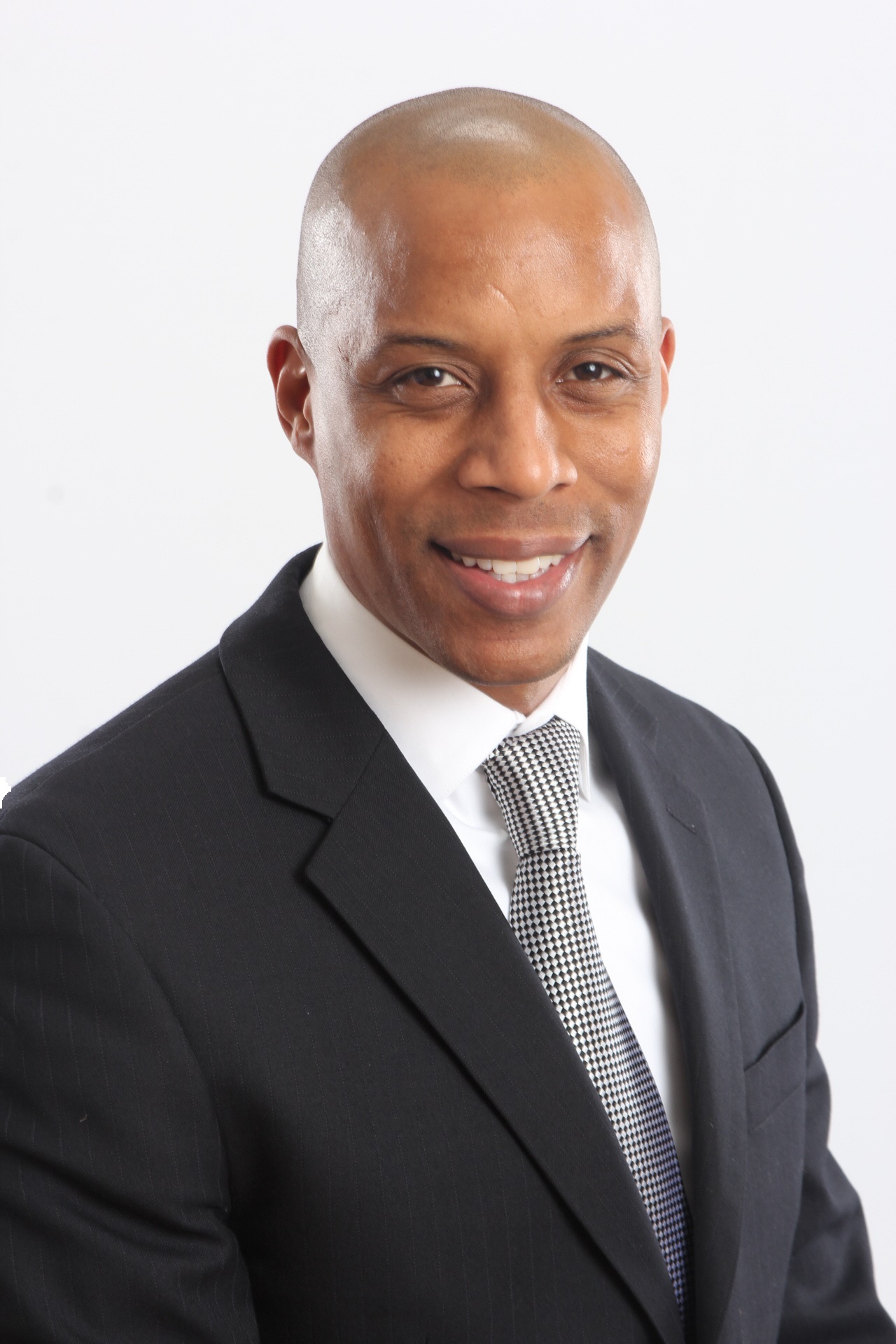 NNG is a private Mortgage company based in Clifton N.J.
Fuquan Bilal is both president and fund manager of
(NNG). He founded NNG in 2012 with the principal mission of capitalizing on the
growing supply of mortgage notes in the interbank marketplace. The primary
objective was to deliver double digit high yield investment returns to investors
while creating winning solutions for homeowners in distress.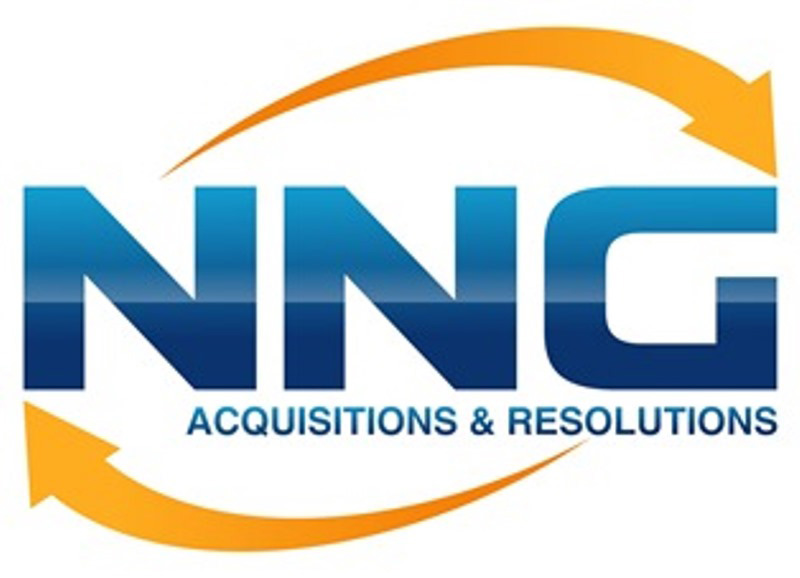 Fuquan utilizes his
more than 14 years of residential and commercial real estate success to identify real
estate opportunities, capitalize on them, and then teach others how to benefit from
them through the NNG Note Academy. His financial acumen and proprietary
set of investment criteria enables him to purchase underperforming
mortgages notes at a deep discount from face and market value that can be successfully
renegotiated to performing status and thereby increasing the value of the notes.
His ability to maximize the use of leverage, enables him to build strong, secured
portfolios with solid passive income flows. Fuquan will share all of the secrets on how make the transition from a land lord to a lien lord and build a portfolio of passive cash flow investing in residential mortgage notes.
1. How to analyze to determine purchase price
---
Top Mistakes That Keep Real Estate Investors
From Reaching the Next Level
Meet JAMES E. CLARK
Principal of Clark's Laws, PC, www.clarkslaws.com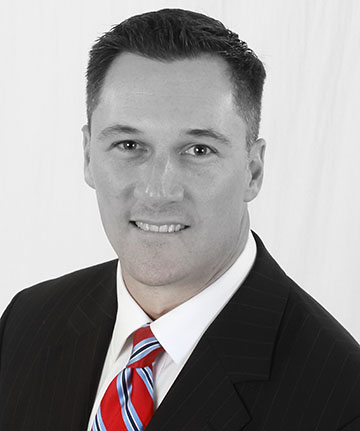 "As an attorney, observer, and investor I've been involved with thousands of real estate deals in just about every capacity. I've seen investors achieve success, and I have also seen many more failures.
Through these experiences I have noticed and noted distinct patterns in what makes some investors so successful while others never seem to "make it."
This presentation will feature the top mistakes I have seen investors make through the years, and how to avoid them."
Learn Directly from Real Estate Leaders

Joining Us from Our Texas: Todd Dotson!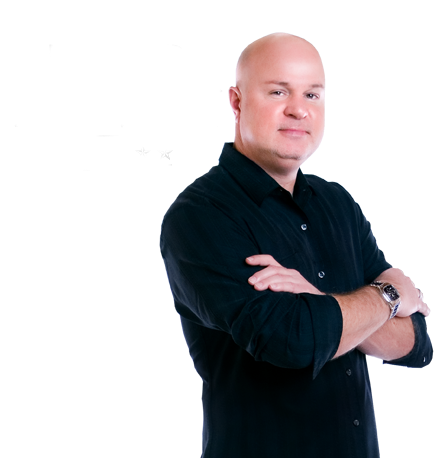 Todd Dotson of Arlington, Texas is the founder of TIER ONE Real Estate® and the Nation's foremost authority on Getting In, Getting Out and Getting Paid. Todd brings a reality-based approach to the business of real estate investing with an emphasis on "buying and selling" to create immediate cash and a system for parlaying that into wealth.

As the developer of the Industry's first On-Site Mentoring Program, Todd and his team have the unique advantage of having mentored students in every major market in the United States - A claim that only he and his team can make! Hands on experience allows him to seamlessly combine wholesale buying and purchase option strategies -Anywhere, USA, because in the end "The Checks Don't Lie!"™
---
LEARN ABOUT OUR ONLINE-ONLY REI WEALTH MAGAZINE!
No, we are NOT kidding, we now also own a MONTHLY digital magazine just for iPad and iPhone addicts! The newest addition to our Realty411 media company is here EVERY MONTH giving you the latest news and information in a

NEW AGE ERA

. Learn about our new issue here!!
Receive a FREE PASS to Read 1 Edition for FREE as our Guest.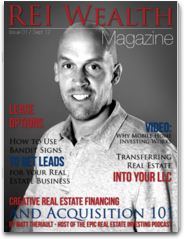 ATTENTION AGENTS/BROKERS: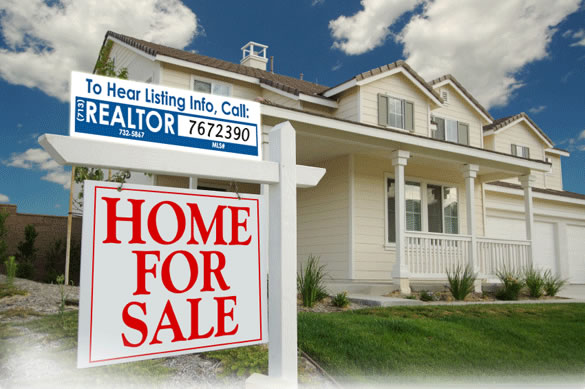 It's time for you to add Creative Real Estate Techniques into your
* Plus, enjoy viewing REI Wealth Monthly,
our fully-interactive digital publication developed for Apple enthusiasts
* Learn Tips and Strategies on TOP Real Estate Niches:
Fix 'n' Flip, Wholesaling, Crowdfunding, Buy & Hold,
Local & Out-of-State, Private Lending, Commercial & Residential
~~~~~~~~~~~~~~~~~~~~~~~~~~~~~~~~~~~~~~~~~~~~~~~~~
FOR INFORMATION PLEASE VISIT:
CALL: 805.693.1497 | 24 Voice Mail: 310.499.9545
Realty411's main website at: http://realty411guide.com

Hear the 411 About Us: CLICK HERE
Be sure to get your hands on our new release of Realty411 Magazine, Private Money411 and CashFlow Express either by mail, or by picking up a free copy at one of our events!
ARE YOU A VIP REALTY411 MEMBER YET? IT'S FREE CLICK HERE
In addition, we publish a digital-only monthly called REI Wealth! Don't miss this:



No matter what, please mark your calendar so you don't miss out on this fantastic real estate and finance expo. Our goal is to provide fantastic resources to help you learn about real estate or grow as an investor. We know your time is valuable, so we have wonderful books, magazines, and other gifts to give away.
Continue the year with spectacular networking!!! Build NEW friendships and business collaborations with some of the industry's TOP Leaders. Plus, guests will discover new resources to FUND deals. Joining us are incredible speakers, sophisticated investors, and VIP Industry Leaders from across the country.

The LATEST in Finance News and Updates
Learn Investor Tips to WIN in Real Estate in 2016
---
Join REALTY411 as we take our national tour across the country and the world... Realty411 is the leading real estate investor magazine and expo company in the country.
Since 2007, we have been providing individuals with the resources they need to succeed in real estate. Don't miss this important event!!

Our UNIQUE set of speakers are a part of REALTY411 to help YOU grow and learn. Come network and meet new friends and reconnect with old ones because they will be here too!
We are the ORIGINAL realty magazine for investors and our publication and network began in Los Angeles in 2007.
Save
<span style="border-radius: 2px; text-indent: 20px; width: auto; padding: 0px 4px 0px 0px; text-align: center; font: bold 11px/20px 'Helvetica Neue',Helvetica,sans-serif; color: #ffffff; background: #bd081c url('data:image/svg+xml;base64,PHN2ZyB4bWxucz0iaHR0cDovL3d3dy53My5vcmcvMjAwMC9zdmciIGhlaWdodD0iMzBweCIgd2lkdGg9IjMwcHgiIHZpZXdCb3g9Ii0xIC0xIDMxIDMxIj48Zz48cGF0aCBkPSJNMjkuNDQ5LDE0LjY2MiBDMjkuNDQ5LDIyLjcyMiAyMi44NjgsMjkuMjU2IDE0Ljc1LDI5LjI1NiBDNi42MzIsMjkuMjU2IDAuMDUxLDIyLjcyMiAwLjA1MSwxNC42NjIgQzAuMDUxLDYuNjAxIDYuNjMyLDAuMDY3IDE0Ljc1LDAuMDY3IEMyMi44NjgsMC4wNjcgMjkuNDQ5LDYuNjAxIDI5LjQ0OSwxNC42NjIiIGZpbGw9IiNmZmYiIHN0cm9rZT0iI2ZmZiIgc3Ryb2tlLXdpZHRoPSIxIj48L3BhdGg+PHBhdGggZD0iTTE0LjczMywxLjY4NiBDNy41MTYsMS42ODYgMS42NjUsNy40OTUgMS42NjUsMTQuNjYyIEMxLjY2NSwyMC4xNTkgNS4xMDksMjQuODU0IDkuOTcsMjYuNzQ0IEM5Ljg1NiwyNS43MTggOS43NTMsMjQuMTQzIDEwLjAxNiwyMy4wMjIgQzEwLjI1MywyMi4wMSAxMS41NDgsMTYuNTcyIDExLjU0OCwxNi41NzIgQzExLjU0OCwxNi41NzIgMTEuMTU3LDE1Ljc5NSAxMS4xNTcsMTQuNjQ2IEMxMS4xNTcsMTIuODQyIDEyLjIxMSwxMS40OTUgMTMuNTIyLDExLjQ5NSBDMTQuNjM3LDExLjQ5NSAxNS4xNzUsMTIuMzI2IDE1LjE3NSwxMy4zMjMgQzE1LjE3NSwxNC40MzYgMTQuNDYyLDE2LjEgMTQuMDkzLDE3LjY0MyBDMTMuNzg1LDE4LjkzNSAxNC43NDUsMTkuOTg4IDE2LjAyOCwxOS45ODggQzE4LjM1MSwxOS45ODggMjAuMTM2LDE3LjU1NiAyMC4xMzYsMTQuMDQ2IEMyMC4xMzYsMTAuOTM5IDE3Ljg4OCw4Ljc2NyAxNC42NzgsOC43NjcgQzEwLjk1OSw4Ljc2NyA4Ljc3NywxMS41MzYgOC43NzcsMTQuMzk4IEM4Ljc3NywxNS41MTMgOS4yMSwxNi43MDkgOS43NDksMTcuMzU5IEM5Ljg1NiwxNy40ODggOS44NzIsMTcuNiA5Ljg
Organizer of Long Island Real Estate Expo - Creative Investors Unite to Learn, Network and Grow Wealth - Hosted by Realty411 & East Coast REIA
* Event Organized by Realty411 Magazine*
Based in Santa Barbara County, Calif., Realty411.com publishes online and print magazines, e-newsletters, and produces expos and mixers around the United States. Their mission to educate and empower everyone from all walks of life to invest in real estate.
The media/marketing company is owned by a real estate investor and licensed California real estate sales agent. Realty411 is currently on a mission to reach as many personal investors around the nation, with their in-house expos and events, as possible. Many investor events and expos are also raise awareness and donations for numerous worthwhile charities.
For information, call: 805.693.1497 or visit http://Realty411.com or
Our new expo website: http://Realty411expo.com
To contact us directly, call: 805.693.1497 or info@realty411.com
Save