17th Annual Long Island Press PowerList
About this Event
Those that call Long Island home include everyone from Fortune 500 company leaders to the top policymakers in New York State. It is a hotbed of innovation and scientific research. And it's launched the careers of countless leaders in education, real estate, nonprofit, law and healthcare — not to mention media moguls.
Now in its 17th year, the annual Long Island Press Power List, honors Long Island's 2019 most influential leaders in business and the impact and influence they have made on our Island existence over the past year.
Keynote Speaker: Michael Dowling CEO of Northwell Health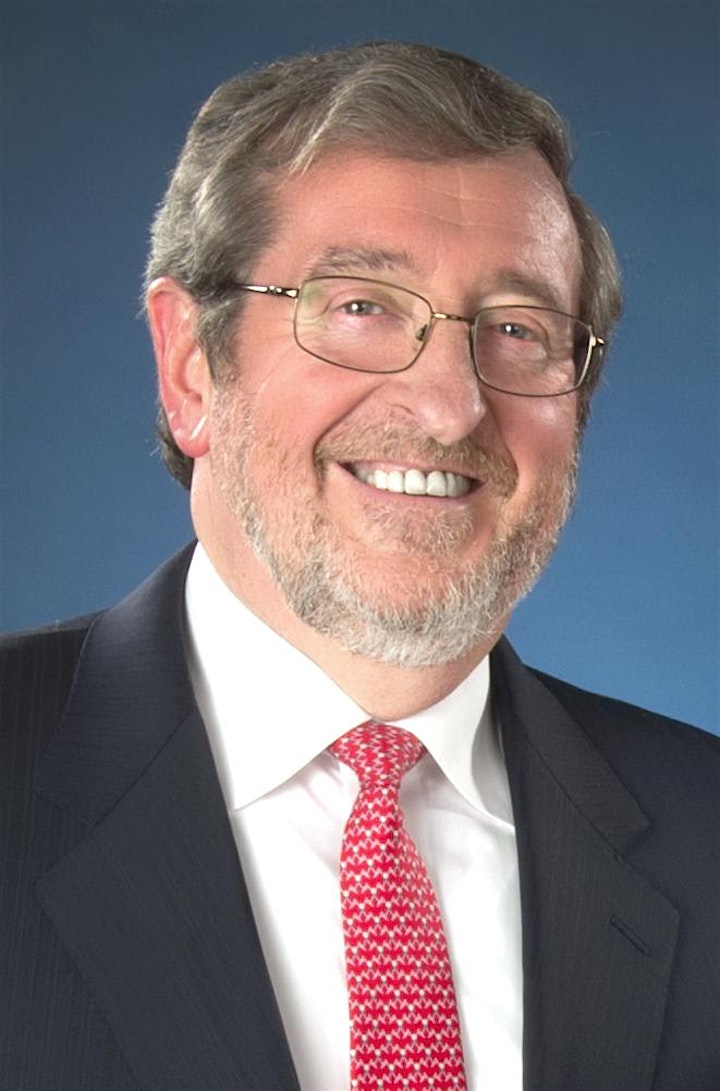 DATE: Thursday, February 27, 2020
TIME: 6PM-9PM
LOCATION: The Carltun, Eisenhower Park, NY
SCHEDULE:
6:00PM: Cocktail Party
7:00PM: Welcoming Remarks
7:15PM: Dinner
9:00PM: Event Concludes
For tickets and journal information, please contact Tara Downing at 718-260-4561 or tdowning@schnepsmedia.com.
THE CLASS OF 2019 POWER LIST
2020 HALL OF FAMERS
Robert Coughlan and James Coughlan, Co-founders, Tritec Real Estate Company
Doon Gibbs, Laboratory Director, Brookhaven National Laboratory
THE RAINMAKERS
Lynda Armyn, Senior Vice President of Corporate Affairs, Bethpage Federal Credit Union
John Buran, CEO, Flushing Bank
Joanne DeFino, Partner, KPMG
Daniel Eichhorn, President and Chief Operating Officer, PSEG-Long Island
Joe Ficalora, CEO, NY Community Bank
Lou Grassi, CEO, Managing Partner, Grassi & Co.
Wayne N. Grossé, President and CEO, Bethpage Federal Credit Union
Robert A. Isaksen, Long Island Market President, Bank of America
Carolyn Mazzenga, Office Managing Partner, Marcum
James Metzger, CEO and Chairman, The Whitmore Group
Kevin O'Connor, President and CEO, BNB Bank
Michael Puorro, Chairman, President, and CEO, Hanover Bank
Robert Rosenthal, Chairman, CEO, and CIO, First Long Island Investors
Harry Singh, CEO, Bolla Oil
David Sterling, CEO, SterlingRisk Insurance
Juliana Terian, CEO, Rallye Motors
Cathy Verrelli, Office Managing Partner, Ernst & Young
Fred Wilpon, Chairman, Senior Partner, Sterling Equities
THE DEALMAKERS
Ann Conroy, CEO, Long Island Division, Douglas Elliman
Michael Dubb, Founder and CEO, The Beechwood Organization
Christina Mathieson, CEO, Keller Williams Realty Greater Nassau
Anthony Manetta, Managing Director, Cedar Communities
Deirdre O'Connell, CEO, Daniel Gale Sotheby 's International Realty
Scott Rechler, Chairman and CEO, RXR Realty
THE INNOVATORS
Stanley Bergman, Chairman and CEO, Henry Schein, Inc.
John Cameron, Founder and Managing Partner, Cameron Engineering
Erik Gershwind, CEO, MSC Industrial Supply
Peter Goldsmith, Chairman, LISTnet
Anil Kapoor, CEO, SVAM
Seymour Liebman, Executive Vice President, Chief Administrative Officer and General Counsel, Canon U.S.A. Inc.
Gregory Penza, CEO , ULC Robotics
Bob Sanders, Senior Vice President and General Manager, Zebra Technologies
THE LEGAL EAGLES
Michael Faltischek, Partner, Ruskin Moscou Faltischek
Howard Fensterman, Managing Partner, Abrams, Fensterman, Fensterman, Eisman, Formato, Ferrara, Wolf & Carone, LLP
Steve Schlesinger, Managing Partner, Jaspan Schlesinger LLP
Robert Wild, Chairman, Garfunkel Wild, P.C.
THE MEDIA MOGULS
Steve Cohen, Owner, New York Mets
Michael Corn, Senior Executive Producer, Good Morning America
Katherine Heaviside, CEO, Epoch 5 Public Relations
Jon Ledecky, Co-owner, New York Islanders
Gary Lewi, Managing Director, Rubenstein Associates
Todd Shapiro, President, Todd Shapiro Associates
Lloyd Singer, Senior Vice President, Epoch 5 Public Relations
THE SPECIALISTS
Michael Dowling, President and CEO, Northwell Health
Barry Weiner, President, Enzo Biochem
George Tsunis, Chairman and CEO of Chartwell Hotels, ex-chairman of the board of Nassau Health Care Corp.
Dr. Margaret M. McGovern, Physician-in-Chief, Stony Brook Children's Hospital
THE CHANGE MAKERS
Terri Alessi-Miceli, President and CEO, Hauppauge Industrial Association
Fred Brewington, civil rights attorney
Randell (Rande) Marie Bynum, CEO, Girl Scouts of Nassau County
Alfonse D'Amato, CEO, Park Strategies
Isma Chaudhry, President, Islamic Center of Long Island
Tracey Edwards, Commissioner for NY Public Service Commission
Adrienne Esposito, Executive Director, Citizens Campaign for the Environment
Yvonne Grant, CEO, Girl Scouts of Suffolk County
Elaine Gross, Founder and President, Erase Racism
Kevin Law, President and CEO, Long Island Association
Rick Lewis, CEO, Mid-Island Y JCC
Neela Lockel, CEO, The American Red Cross of Long Island
Gwen O'Shea, President and CEO, the Community Development Corporation of Long Island
Paule Pachter, CEO, Long Island Cares and The Harry Chapin Regional Food Bank
Mitchell Pally, CEO of the Long Island Builders Institute
Nancy Rauch Douzinas, President, Rauch Foundation
Theresa Regnante, President and CEO, United Way of Long Island
Jeffrey Reynolds, President and CEO, Family and Children's Association
Theresa Sanders, President and CEO, the Urban League of Long Island
Randi Shubin Dresner, President, Island Harvest
Mohinder Singh Taneja, President, American Diversity Forum
THE MIND SHAPERS
Kimberly Cline, President, Long Island University
Hank Foley, President, New York Institute of Technology
Stuart Rabinowitz, President, Hofstra University
Christine Riordan, President, Adelphi University
Bruce Stillman, President, Cold Spring Harbor Laboratory
UNION LEADERS
Noel DiGerolamo, President, Suffolk PBA
John Durso, President, Local 338 RWDSU/UFCW & LI Federation of Labor
John Guadagno, President, IBEW Local 25
Nicholas LaMorte, President, CSEA, Long Island Region, Local 1000 AFSCME
James McDermott, President Nassau County PBA
THE POLICY SHAPERS
ALBANY
Eric Gertler, Chairman, Empire State Development Corp.
Thomas DiNapoli, New York State Comptroller
John Flanagan, New York State Senate Republican Minority Leader
Patrick Foye, President, Metropolitan Transportation Authority
Jay Jacobs, New York State Democratic Committee Chairman
Todd Kaminsky, New York State Senator
NASSAU
Kevan Abrahams, Nassau County Legislature's Democratic Minority Leader
Joseph Cairo, Chairman, Nassau County Republican Committee
Don Clavin, Hempstead Town Supervisor
Laura Curran, Nassau County Executive
Richard Kessel, Chairman, Nassau Industrial Development Agency
Richard Nicolello, Presiding Officer, Nassau County Legislature
SUFFOLK
Yvette Aguiar, Riverhead Town Supervisor
Steve Bellone, Suffolk County Executive
Thomas Cilmi, Minority Leader, Suffolk County Legislature's Republican Caucus
Jesse Garcia, Suffolk County Republican Committee Chairman
DuWayne Gregory, Ex-Presiding Officer, Suffolk County Legislature
Richard Schaffer, Suffolk County Democratic Committee Chairman, Babylon Town Supervisor
PROSECUTORS AND TOP COPS
Richard Donoghue, U.S. Attorney for the Eastern District of New York
Geraldine Hart, Commissioner, Suffolk County Police Department
Patrick Ryder, Commissioner, Nassau County Police Department
Madeline Singas, Nassau County District Attorney
Timothy Sini, Suffolk County District Attorney