Long Island Oak Wilt Symposium
Sales Have Ended
Registrations are closed
On-line registration is now closed. If you would like to be put on the waitlist, click the REGISTER button.
Event Information
Location
Brookhaven National Laboratory~just off the William Floyd Parkway
Hamilton Seminar Room in the Chemistry Building (Bldg# 555)
Upton, NY 11967
Sales Have Ended
Registrations are closed
On-line registration is now closed. If you would like to be put on the waitlist, click the REGISTER button.
Description
Moving from Panic to Action
The purpose of this symposium is to gather expertise from the Midwest and Mid-Atlantic regions to assist Long Island in moving from panic to thoughtful and effective action as we begin to deal with Oak Wilt. We hope to provide nurserymen, landscapers, arborists, agencies, town governments, utility managers, gardeners — all who love oak trees — with an informed perspective on this topic.
Oak wilt, a vascular wilt disease caused by the insect-vectored fungus Ceratocystis fagacearum, was detected in several places in Suffolk County and one site in Brooklyn and Canandaigua in 2016. The extent of the problem, and what this will mean for Long Island, is still under investigation. Cornell University, Central Pine Barrens Joint Planning and Policy Commission, Cornell Cooperative Extension of Suffolk County, and the New York State Department of Environmental Conservation have partnered to develop this free educational program to aid in information sharing and help advance monitoring and management of this potentially devastating disease that could broadly impact the region's predominant tree species.
---
This is a free event that requires preregistration for entry to the Brookhaven National Laboratory campus.
Campus Map: Directions to the Chemistry Building (#555) from the entry booth.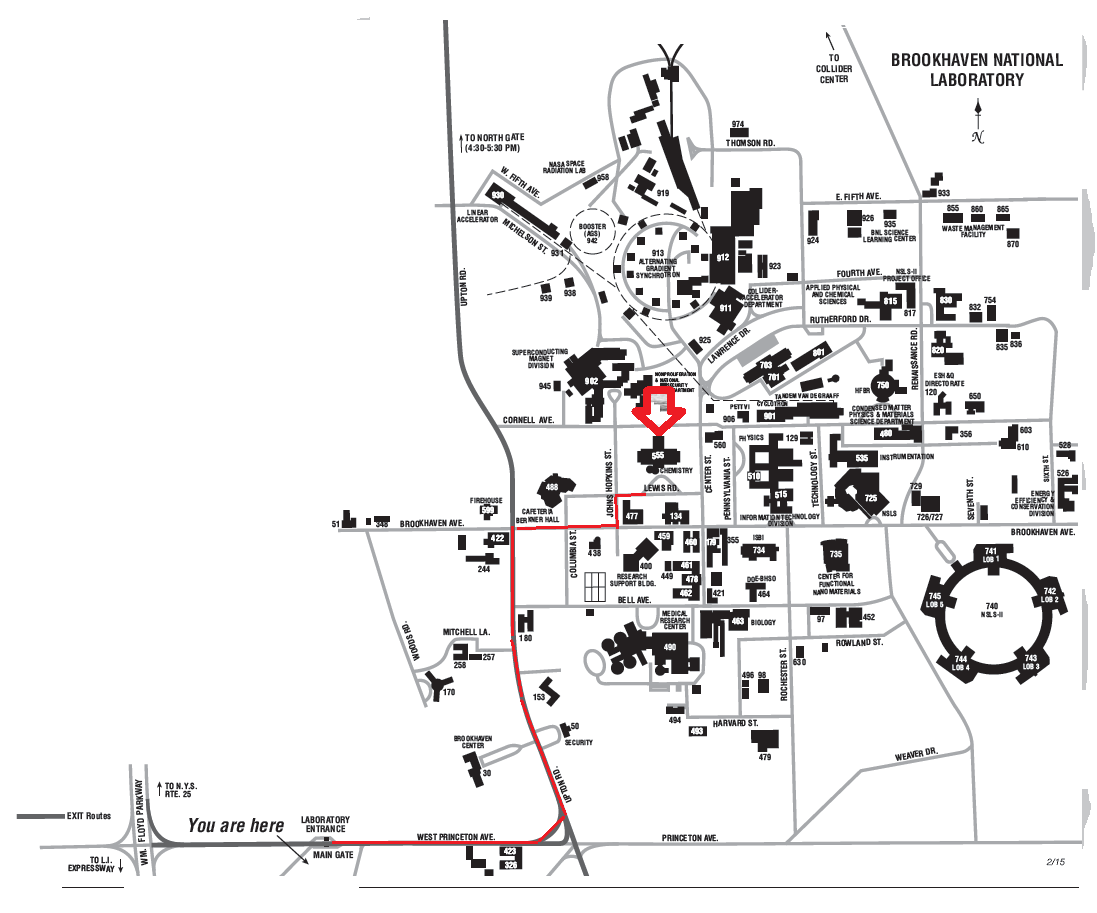 Continuing Education Credits Offered: 3.5 Credit Hours in HSW Landscape Architect CEUs, 3.5 CNLP Credits, 3 credits in category 1 for CFE from the SAF, and 3 ISA Arborist credits. NYSDEC Pesticide Recertification credits are pending.

Program Agenda: Download a copy of the agenda here http://ccesuffolk.org/events/2017/10/25/li-oak-wilt-symposium

7:30 a.m. Sign-in, Refreshments, Educational Exhibits
* Please note access to BNL properties requires check in at the front gate and a valid government photo ID. Please plan for 10-15 minutes for this process in your morning travels. Note that preregistration on-line for each person in your party is required for admittance at the BNL gate.
8:30 a.m. Welcome and Introductory Comments

8:45 a.m. An Introduction to Oak Wilt and How It Is Diagnosed
Karen Snover-Clift, Director of the Plant Disease Diagnostic Clinic, Section of Plant Pathology and Plant-Microbe Biology, College of Agriculture and Life Sciences, Cornell University, Ithaca, NY
9:30 a.m. The Oak Wilt Experience in the Midwest: Observations and Research
Dr. Jennifer Juzwik, Research Plant Pathologist, USDA Forest Service, Northern Research Station, St. Paul, MN
10:15 a.m. Coffee Break - Visit Exhibits
10:45 a.m. The Oak Wilt Experience in the Mid-Atlantic: Observations and Research
Dr. Bill MacDonald, Professor of Plant Pathology, West Virginia University, Morgantown, WV
11:30 a.m. The Oak Wilt Experience in New York and DEC's Oak Wilt Program on Long Island
Rob Cole, Forester, New York State Department of Environmental Conservation, Albany, NY
12:15 p.m. Wrap-up and Final Questions
12:30 p.m. Program Conclusion
Meet Our Presenters: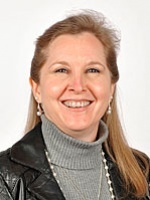 Karen Snover-Clift has been the Director of the Plant Disease Diagnostic Clinic of the Section of Plant Pathology and Plant-Microbe Biology at Cornell University since July of 1998 and the Associate Director of the Northeast Plant Diagnostic Network (NEPDN) since November of 2002. She was born to dairy farming and grew up in New Jersey. She received her Bachelor of Science degree from Cornell in Floriculture and Ornamental Horticulture. Having become very interested in plant pathogens during her undergraduate work, she decided to pursue a Masters of Professional Studies degree in the department of Plant Pathology. Her Masters research focused on an evaluation of onion flower susceptibility to a known fungal pathogen. As Director of the Clinic, she is responsible for diagnosing plant diseases on a wide range of host plants such as woody ornamentals, herbaceous plants, fruits, vegetables, turfgrass, and field crops. Additional duties include training Master Gardeners, Extension Educators, and other green industry members on the basics of plant disease and the pathogens that cause them, as well as introducing youth to the vast world of fungi. As Assistant Director of the NEPDN, she supports the overall mission of providing detection of a possible bioterrorist attack of the nation's natural and agriculture systems and leads the network's efforts in implementing a laboratory accreditation program known as STAR-D, the System for Timely, Accurate and Reliable Diagnostics.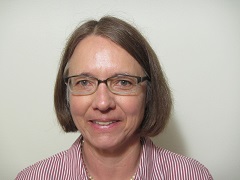 Dr. Jennifer Juzwik is a Research Plant Pathologist with the Northern Research Station, U.S. Forest Service and an Adjunct Associate Professor in the Department of Plant Pathology, University of Minnesota, in St. Paul. Her career long passion has been study of the interaction of insects and pathogenic fungi harmful to tree health. She has conducted research on the epidemiology and management of oak wilt in the Midwest since 1978. Her current focus is on development of accurate diagnostic tools for early detection of the oak wilt pathogen, effective use of propiconazole as a disease control tool, improved guidelines for integrated management of oak wilt, and vacuum steam treatment for eradication of the pathogen from oak logs destined for global export. She is also conducting research on Geosmithia morbida and associated scolytine insects (Thousand Cankers Disease) in the eastern US and etiology and practical control measures for Rapid Ohia Death in Hawaii. She holds a B.S. in Biology, Fairmont State College; M.S. in Plant Pathology, Colorado State University; and Ph.D. in Plant Pathology, University of Minnesota.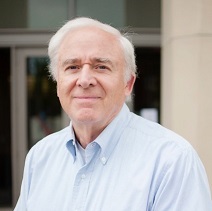 Dr. William MacDonald is Professor of Plant Pathology at West Virginia University. The position he holds was created in the early 1950s because of the threat that oak wilt presented to the eastern forests. While still involved with the study of oak wilt disease the majority of his time currently is devoted to the biological control of chestnut blight using viruses that debilitate the blight causing fungus. He has entered a semi-retirement phase of his career but still maintains an active research role with graduate students and is professionally involved with several plant health related organizations. He holds a B.A. degree in botany from Miami University of Ohio and a Ph.D. degree in forest pathology from Iowa State University. He joined the faculty at West Virginia University in 1971 after a one-year post-doctoral fellowship at the University of Wisconsin.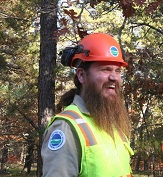 Rob Cole is a Forester with NYSDEC Forest Health and a Certified Arborist. He graduated from the SUNY-ESF Ranger School in 2004 with an A.A.S. in Forest Technology and from SUNY-ESF in Syracuse with a B.S. in Forest Resource Management in 2006. Rob started his career with Forest Health in the summer of 2006 as a Forestry Technician, gaining valuable on-the-ground insect and disease management skills along the way to becoming a Forester. Rob has served as the Incident Commander for the DEC's Statewide Southern Pine Beetle Response since June 2015 and has guided the DEC's Oak Wilt Response since 2009. He also participated in and supervised the DEC's EAB management activities from 2009 – 2016.
Recognitions:
Many thanks to Brookhaven National Laboratory for hosting this timely and important educational program.
Thanks are also extended to the following agencies and organizations for their efforts in program coordination and sponsorship:

Date and Time
Location
Brookhaven National Laboratory~just off the William Floyd Parkway
Hamilton Seminar Room in the Chemistry Building (Bldg# 555)
Upton, NY 11967