| | |
| --- | --- |
| Long Island Ducks Peanut Free Baseball Game 5/7 1:05pm 10% of Ticket Price Donated to FAI, FAAN, and KWFA | |
Event Details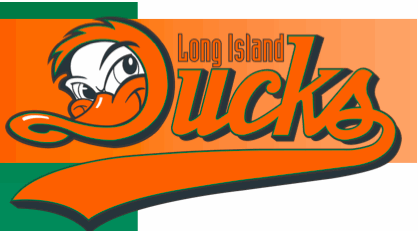 Brookyn Food Allergy Caregiver Support Group
has purchased a bank of tickets for this event.
10% of OUR ticket sales will go to the charities:
FAI, FAAN and Kids With Food Allergies!
Please join us! And if you have more than PEANUT Allergies, we've cleared it with the park that we can bring our own food. Come out, enjoy the game, but more than that enjoy supporting these great organizations!

DATE:         Saturday, May 7th 
TIME:         1:05pm
        (Gates open at 12:05pm)
        Parking is Free!
TICKETS:    $10
CONTACT:    Heidi Bayer
PHONE #:    (718) 637-3614
EMAIL:        HeidiBayer1@mac.com
OPPONENT:     Bridgeport Bluefish
Long Island Duck Homepage:  http://www.liducks.com/
 BALLPARK DRIVING DIRECTIONS
3 Court House Dr.
Central Islip, NY 11722
From LIE West of Sagtikos Parkway:
Take Sagtikos Pkwy. south to Southern State Parkway east. Southern State Pkwy. East to Exit 43A, County Road 17 north. Follow signs on CR 17 to Ballpark.

From LIE East of Exit 58:
Take Exit 58 south on Old Nichols Road. Across Route 454, Old Nichols Road becomes County Road 100, Suffolk Avenue. Continue on CR 100 to Lowell Avenue south. Lowell Avenue south to Eastview Drive-make right. Follow signs to the ballpark.

From North:
Take Route 111 south to County Road 17, Wheeler Road (Wheeler Road becomes Carleton Avenue). Take Carleton Avenue south. Follow signs to the Ballpark.

From Southern State Pkwy. West of Exit 43A:
Take Exit 43A to County Rd. 17, Carleton Avenue North. Follow signs to Ballpark.

From Southern State Parkway and Route 27 East:
Take exit 46 on Route 27 (SSP West) to Exit 43A to traffic signal. At traffic signal, go straight across Spur Drive North onto Eastview Drive. Follow signs to Ballpark.
Where

Ballpark
3 Court House Drive
Central Islip, NY 11722


Organizer
Brooklyn Food Allergy Caregiver Support Group
We are a group supporting parents and caregivers of food allergic children. We gather quarterly to share strategies, exchange numbers for playdates, and discuss recipes and products.
https://www.facebook.com/groups/80534448434/
Long Island Ducks Peanut Free Baseball Game 5/7 1:05pm 10% of Ticket Price Donated to FAI, FAAN, and KWFA