Location
Long Island Carnival Parade
185 Colonial Springs Road
Wheatley Heights, NY 11798
Long Island Carnival 2022
About this event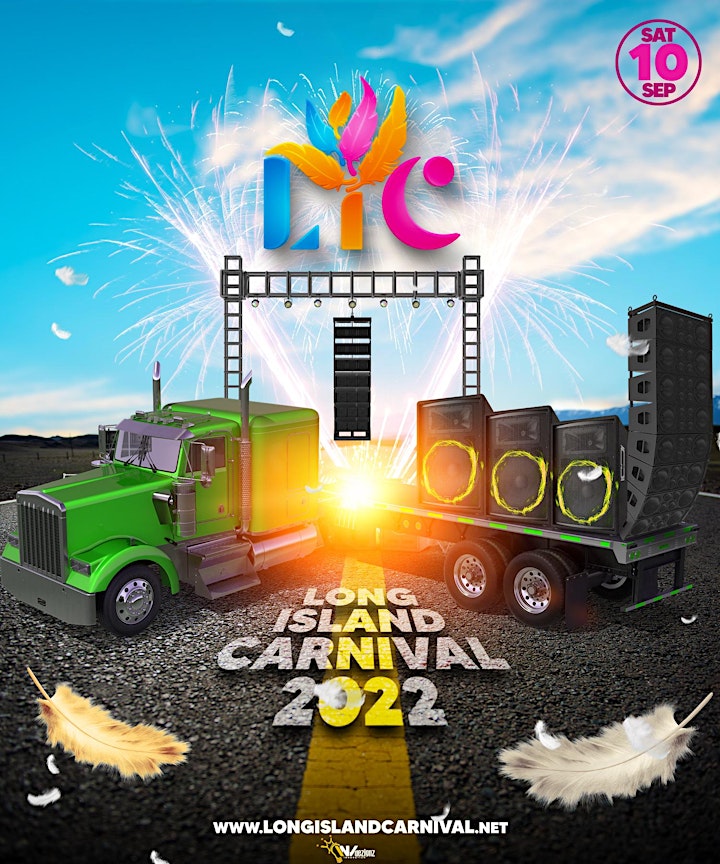 Welcome To Long Island Carnival. This Year Long Island Carnival is focused on providing an exclusive road experience followed by and after party at the Festival Park. The road experience consist of a two and a half mile long route where it will end at the festival park. All masqueraders who will be participating in Long Island Carnival will be allowed free entry into the festival park. Non- Masqueraders and spectators will have to pay a cover charge to be on the road & enter the festival park.
Other Mas bands interested in registering their own band to participate in the Long Island Carnival road experience are welcome to do so. This requires you to pay a band fee for every patron that your costume is being sold to. Wrist bands will be given to you for all of your patrons. This wrist band will provide access to the carnival parade and the festival park. Your band will be responsible for providing its' own music and drinks truck (Proof of insurance and a road fee is required).
Visit www.LongIslandCarnival.net or contact LiCarnivalInfo@gmail.com to purchase T-Shirts, Monokini's or to register your band to be apart of long island carnival.
We are excited about what's to come for Long Island Carnival and we are hoping you will take this journey with us. We are looking forward to hearing back from you soon.
Regards,
Team Long Island Carnival