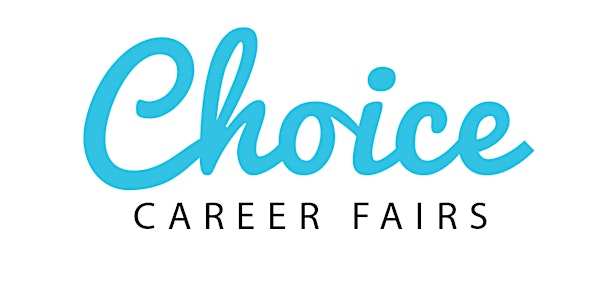 Long Island Career Fair - October 13, 2022
You'll meet face-to-face with hiring decision-makers from some of the areas top employers. Dress professionally and bring plenty of resumes,
When and where
Location
Melville Marriott 1350 Walt Whitman Rd Melville, NY 11747
About this event
AVAILABLE POSITIONS AT THIS EVENT:
Assistant Manager
Assistant Route Service Sales Rep.
AUTO BODY PARTS: Customer Service Representative
AUTO BODY PARTS: Data Entry Clerk
AUTO BODY PARTS: Delivery Driver
AUTO BODY PARTS: Inbound Call Center Rep.
AVIATION: Aircraft Maintenance Technician
AVIATION: Aircraft Parts Clerk
AVIATION: Flight Attendant
BANKING: Commercial Loan Officer
BANKING: Concierge Banking Consultant
BANKING: Market Manager
BANKING: Mortgage Sales Assistant
BANKING: Personal Banker
BANKING: Service Excellence
Call Center Rep.
Carpenters
CHILD CARE: Child Watch Attendant
CHILD CARE: School Aged Childcare Group Leader
CHILD CARE: Youth Sports Instructor
Dump Truck Driver
EDUCATION: Aquatics Director
EDUCATION: Assistant Teacher
EDUCATION: Bus Driver
EDUCATION: Head Swim Team Coach
EDUCATION: Head Teacher for Infants
EDUCATION: Lead Teacher
EDUCATION: Swim Instructor
EDUCATION: UPK Lead Teacher
EDUCATION: UPK Office Manager
EDUCATION: Water Exercise Instructor
Electrician
Electrician Apprentice
Electrician Estimator
Employment Training Specialist
Essential Worker
Event Staff
Executive Director
Facilities Custodian
Facilities Maintenance Specialist
Financial Representative
Food Production
Fulfillment & Warehouse
General Labor
Group Instructor
HEALTH & WELLNESS: Fitness Center Monitor
HEALTH & WELLNESS: Group Exercise Instructor
HEALTH & WELLNESS: Personal Trainer
HEALTHCARE: Autism Support Professional
HEALTHCARE: Behavior Intervention Specialist
HEALTHCARE: Behavior Specialist
HEALTHCARE: BIS (Behavior Intervention Specialist)
HEALTHCARE: CHS (Community Habilitation Specialist)
HEALTHCARE: Community Habilitation/Respite Services
HEALTHCARE: CSS (Community Support Specialist)
HEALTHCARE: Day Hab Registered Nurse
HEALTHCARE: Direct Support Professional
HEALTHCARE: DSP (Direct Support Professional)
HEALTHCARE: Home Health Aide
HEALTHCARE: LC (Licensed Clinician)
HEALTHCARE: Medisked Admin-AHRC
HEALTHCARE: Per-diem DSP
HEALTHCARE: Residential RN-CLS
HEALTHCARE: RN (Registered Nurse)
Helper/Laborer
HR Generalist
HVAC Service Tech.
INSURANCE: Account Executive
INSURANCE: Sales manager
Investment Counselors
IT: Assistant Asset Manager for IT Department
IT: Cable Installer
IT: Client Services Coordinator
IT: Field Service Engineer
IT: Junior Network Engineer
IT: Level I / II Help Desk Engineer (Remote)
IT: Level I Engineer (Entry Level)
IT: Sales Assistant
IT: Talent Coordinator
Job Coach
Lifeguard
Manager (Compensation/Retirement Plans)
Manager (Human Resources/Training)
Member Services Representative
Mover
Operations Administrative Assistant
POSTAL: City Carrier Assistants
POSTAL: Mail Handler Assistant
POSTAL: PSE MPC - Mail Processing Clerk
Residence Manager
Residential Operations Coordinator
Route Service Sales Rep.
Sales and Business Development Assistant
Supervisor Supported Employment Services
Talent Acquisition Coordinator
Teacher
Teacher Assistant
Teacher's Aide
TREATMENT/PREVENTION: Social Worker, OASAS
Truck Driver and Mover
Vendor Sourcing Manager
Warehouse Assistant
What to expect...
You'll meet face-to-face with hiring decision-makers from some of the areas top employers. Dress professionally and bring plenty of resumes, because they're here to hire.
Walk in and start interviewing, it's that simple. Save time, money and effort interviewing with multiple companies in one day at one location. Many of these companies have several openings and are eager to meet with you. You're no longer just a piece of paper. Attend the career fair and get infront of decision makers.
What are you waiting for?... Let us know you're coming and register today