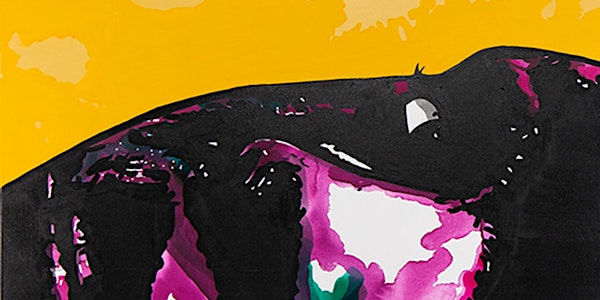 LONG DAYS, NO DREAMS: Marlo Broughton Solo Exhibition Opening Reception
"LONG DAYS, NO DREAMS" illustrates the continuous fight for freedom and equal rights for POC ft. Marlo Broughton during #BlackHistoryMonth.
When and where
Location
PLAYGROUND DETROIT Gallery 2845 Gratiot Avenue Detroit, MI 48207
About this event
LONG DAYS, NO DREAMS is Marlo Broughton's upcoming exhibition featuring striking, graphic portraits of black community leaders, historical events and anonymous figures illustrate the continuous fight for freedom and equal rights for people of color (POC). Martin Luther King Jr. once said that he had a Dream- yet to this day black Americans are still fighting for that.
In his series of portraits, the eyes of his figures stare intensely and confront the viewer, connecting their history with the present. Often compositions include re-designed and re-contextualized imagery referencing historical events during the Civil Rights Movement alluding that history remains present within. The mainstream media and culture often paints a picture of news and politics as being black and white, but they fail to see the nuisances. He hopes that viewers may instead see that within the context of each painting, they can find the details to instead see middle ground.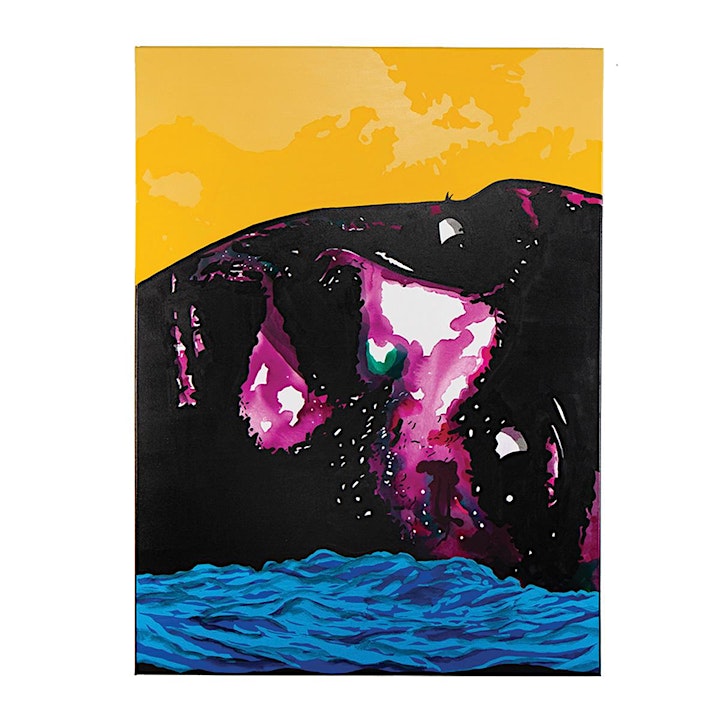 "Floating in Space," Marlo Broughton, Acrylic on canvas, 36 x 48 inches, 2022. 
From the artist:
"My latest series explores the concept of waking up from 'The Dream.' My focus is to bring the plight of being a person of color in the US to the forefront delivered from a unique perspective. I paint the imagery in black and white, layered with historical references utilizing pops of color to grab the attention of the viewer. We tend to look into the future and not back in time, often without realizing that it may cause us to unintentionally repeat the past due to the systems and power that be. By carrying on without recognizing our power to change the future we could get stuck in the marathon of life.
Refreshing the memories of our past to bring what we have been fighting for into the now. It is the time to rethink, reimagine and reclaim our narrative within this story of America. We have always been taught to dream, but it is only so long before it needs to align with reality to make change.
This is a call to wake up on all fronts! Wake up from 'The Dream!' It is time to make things better within our own community and tell our own narrative. It is precisely within the time spent dreaming, playing politics and having to carry on within the oppressive systems that most have been cornered into typecast POC roles. In order to make the dream a reality, we must reshape narratives that have been placed upon us not by choice, but by being of color." -Marlo Broughton
Opening Reception
Saturday, February 19th, 6-9PM
2845 Gratiot Avenue
RSVP Requested
Open by appointment weekly Thursday-Saturday 12-5pm through March 26th.
ABOUT THE ARTIST
Marlo Broughton (b. 1987, Detroit, MI) also known by his artist alias, MARLOBRO, is an American contemporary artist and designer. Who got his start by working with his cousin and founder of Detroit VS Everybody by Tommey Walker and linking up with members of Finally Famous which ultimately lead to working on mixtape artworks and branding for Big Sean's early indie career.
He began as a graffiti/ traditional artist, moving on to studying industrial design at Wayne State University, and now focuses on his art practice to create acrylic paintings as well as large scale mural paintings. He also frequently collaborates with brands and organizations for commercial projects, predominantly on promotional materials, clothing, music production and branding.
His work is exhibited in galleries, outdoors in local and international environments, you can find his work displayed on 1XRUN, PLAYGROUND DETROIT, Murals in the Market Festival, SCOPE Miami Beach, Saatchi Art, and SINGULAR ART and avidly collected by individuals. He lives and works in Detroit, Michigan.