Plan your visit to the Long Beach Museum of Art
About this event
CURRENT EXHIBITIONS
Alex Gardner, We All Exist Right Now
Long Beach-native Alex Gardner paints scenes of every day life—of people, existing. Faceless and androgynous figures appear to float in rooms with no walls, on chairs with no floor, and sometimes, without any relative markers at all. The notion of space is simultaneously presented as a continuous expanse and finite boundary with figures existing on planes in universes with no end. This definition extends to his subjects, who both take up, and become lost in the space they are in.
We All Exist Right Now, Gardner's debut solo museum exhibition is presented by BCM Foundation. Major support provided by Pasadena Art Alliance and Port of Long Beach. Additional support by Toyota (TABC).
California Landscapes: Selections from the Permanent Collection
The California landscape has long been a source of inspiration for those captivated by the undulating coastline, mountain peaks, and desert skies. This exhibition brings together an intimate selection of works created in the first half of the 20th Century, by eight artists—seven of whom left their homes across the country and in Europe to live and work in California. Largely created between World War I and World War II, these quiet and isolated scenes offer a historical snapshot of life throughout a cyclical period of recovery and uncertainty.
Since 1950, our history of exhibiting and collecting contemporary art in all media has helped define the scope of our collection, resulting in a rich archive of works created and collected in the region. Over the last two years, LBMA has been fortunate to accession significant works through bequests and donations. A selection of those donations are featured in this exhibition, and showcase the wide breadth of artistic practice, and collectors locally.
GROUP TOURS
Tours are currently self-guided however groups are welcome. Tickets for groups of 7 or more are available for purchase at the front desk. Discounted rates are available at the door for community non-profit organizations. Please contact Visitor Services at karens@lbma.org for further information.
HALF-PRICED FRIDAYS
Admission is half-priced on Fridays. Enter FRIDAY50 at checkout; applicable to Fridays only.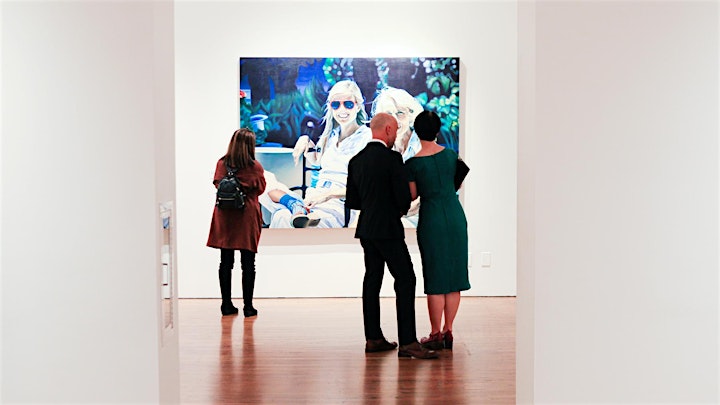 BECOME A MEMBER
LBMA Members receive free admission, access to exclusive previews, and more. Join a dynamic artistic community that celebrates the power of the creative process, the value of art education, and the importance of art. Become a Member today.
DISCLAIMER — Advance online tickets to the Long Beach Museum of Art are NON-REFUNDABLE.
Date and time
Location
Refund policy