Join Lonesome Pictopia and Bloke Botanical for an enchanted evening of wallpaper and plants!
About this event
Thursday, June 24th, from 4pm-8pm
820 N Russell St, Portland OR, 97227
FREE
Lonesome Pictopia is delighted to invite you to celebrate the launch of our first collection of wallpapers! The launch will be an immersive, walk-through wallpaper display for guests to explore and interact with. Human-sized vignettes will be meticulously decorated as magical "rooms" for partygoers to take photos in, and Bloke Botanicals will be hosting an enchanted garden party and plant and vintage patio furniture sale on the patio.
4pm-8pm on Thursday, June 24th at the Lonesome Pictopia studio at 820 N Russell Street in Portland. Admission is free and all are welcome!
The launch party will allow limited numbers of people inside at a time. We ask that visitors wear a mask while inside the studio (exceptions for photos and wine-drinking, of course!). Wallpaper, home goods, and apparel will be available for sale. Wine will be provided by our good friends at Coopers Hall, in bottles adorned with two new LP wallpaper designs on the labels.
The event will feature the work of amazing local craftspeople and collaborators, including Becca Fuhrman, Austin Heitzman Furniture, Myriam Marcela, ADF Upholstery, Nia Musiba, Alena Chun, Pale Pony Studio, Bardsley Handwoven, Jonya Streeper, Cush Upholstery, Gold Leaf Restoration, Niko Ware Ceramics, Em Collier Frames, Studio Olivine, Day in the Life Gallery, Fulamingo, and more!
R A F F L E : sign up for our mailing list and enter to win a roll of wallpaper of your choice! Winner will be drawn following the event!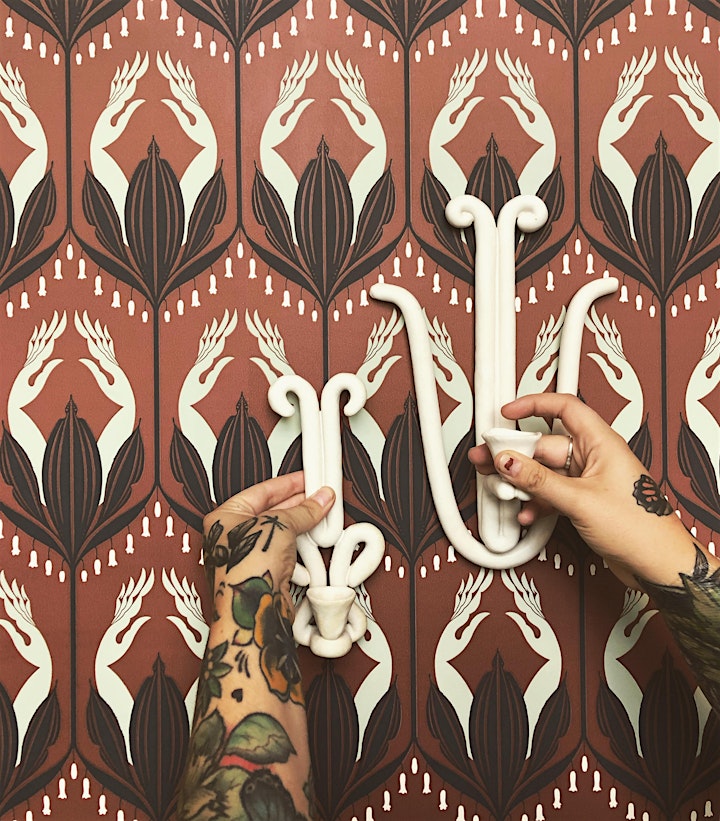 Solomon's Seal wallpaper in Carnelian, with ceramic sconces by Dina No
Lonesome Pictopia's inaugural wallpaper line features designs created by LP founder and artist Melanie Nead of Portland, and by the wonderful and talented Becca Fuhrman of Seattle.
These papers are special in that they're crafted using traditional surface printing methods (screen printing and flexographic printing; no digital printing) and are inspired by a deep fascination with decorative arts history, traditional American tattoo design, and the spectacular natural beauty of the Pacific Northwest.
Learn more about Lonesome Pictopia and stay in touch via our website!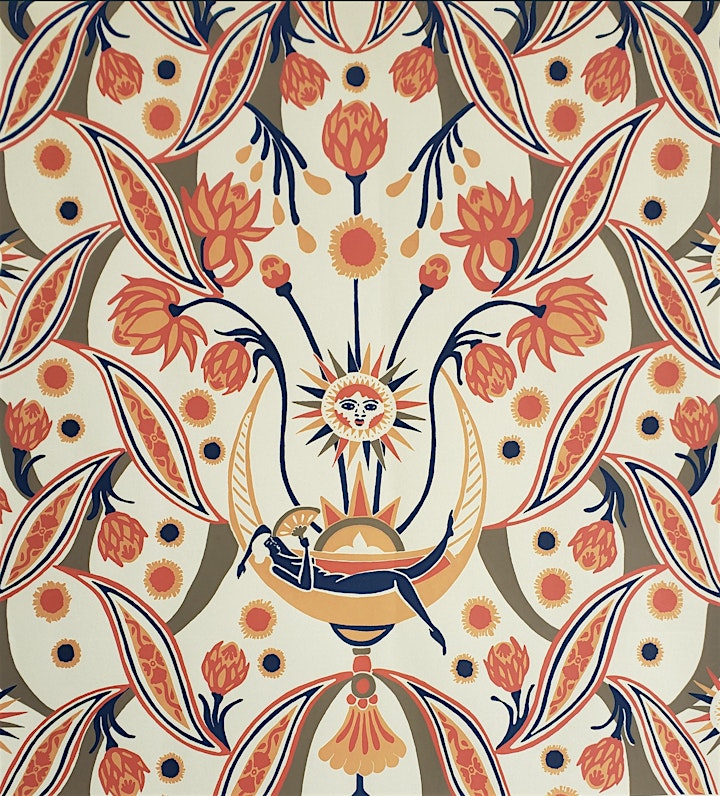 Lazy Sunday wallpaper in Day: one of the brand-new paper designs that will debut at the launch event!
Looking forward to seeing you at the launch!
--Team LP
Dogwood wallpaper in Ivory. Photo by Melanie Nead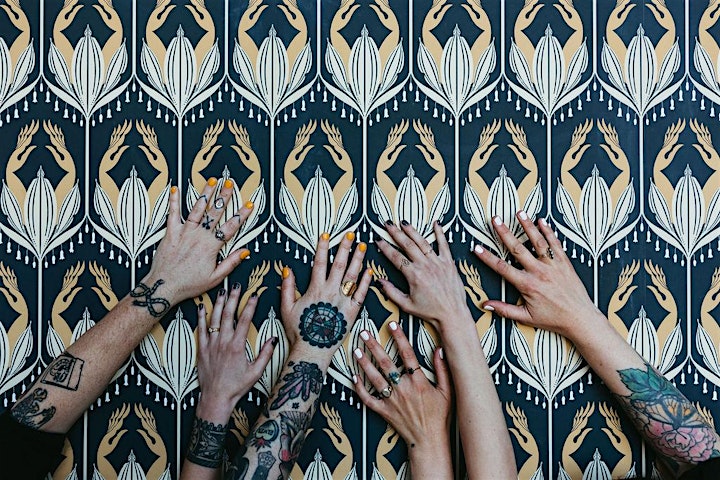 Organizer of Lonesome Pictopia x Bloke Botanical Wallpaper Launch/Secret Garden Party