Lonely Arts Club Band: Zoetrope: All-Story Fall 2020 Issue Celebration
City Lights celebrates its neighbor Zoetrope: All-Story and their Fall Edition
About this event
A virtual release fete for the Fall 2020 edition of Francis Ford Coppola's literary and art quarterly, Zoetrope: All-Story, with Frances de Pontes Peebles, Patrick Dacey, Daniel Orozco, hosted by Michael Ray.
There is an upside to the Zoom/zombie era: an independent arts publication can gather its far-flung contributors in one location to celebrate a new release. So please join the writers and editor of the newest edition of Zoetrope: All-Story as they read stories, illuminate the editorial process, and discuss how such productions presage the collaboration-in-isolation that defines creative output today. Maybe other stuff, too. BYOB.
Founded and published by Francis Ford Coppola, and a four-time winner of the National Magazine Award for Fiction, Zoetrope: All-Story is a quarterly, print-only publication of short fiction, art, and essays on film, each edition of which is designed in its entirety by a leading artist. The Fall 2020 edition was designed by the acclaimed filmmaker Kelly Reichardt (Old Joy, Wendy and Lucy, Meek's Cutoff, Certain Women, First Cow) with never-before-seen tracings and drawings. Subscribe at www.all-story.com.
The magazine is published quarterly in March, June, September, and December and printed in California by Community Printers, Inc.

About the participants:
Patrick Dacey is the author of the story collection We've Already Gone This Far and the novel The Outer Cape. He has recently finished a new collection and is at work on a second novel. He lives in Virginia.
Daniel Orozco is the author of Orientation and Other Stories. He teaches in the creative writing program at the University of Idaho.
Frances de Pontes Peebles is the author of the novels The Seamstress and The Air You Breathe. Her stories have appeared in the O. Henry Prize Stories anthology, the Missouri Review, the Indiana Review, and Guernica. A native of Pernambuco, Brazil, she holds an MFA from the Iowa Writers' Workshop and is a 2020 National Endowment for the Arts Creative Writing Fellow in Literature.
Michael Ray is the editor of Francis Ford Coppola's story and art quarterly, Zoetrope: All-Story—a four-time winner of the National Magazine Award for Fiction—and a screenwriter whose films have been selected for the Berlin, Venice, Telluride, and Toronto film festivals, among others.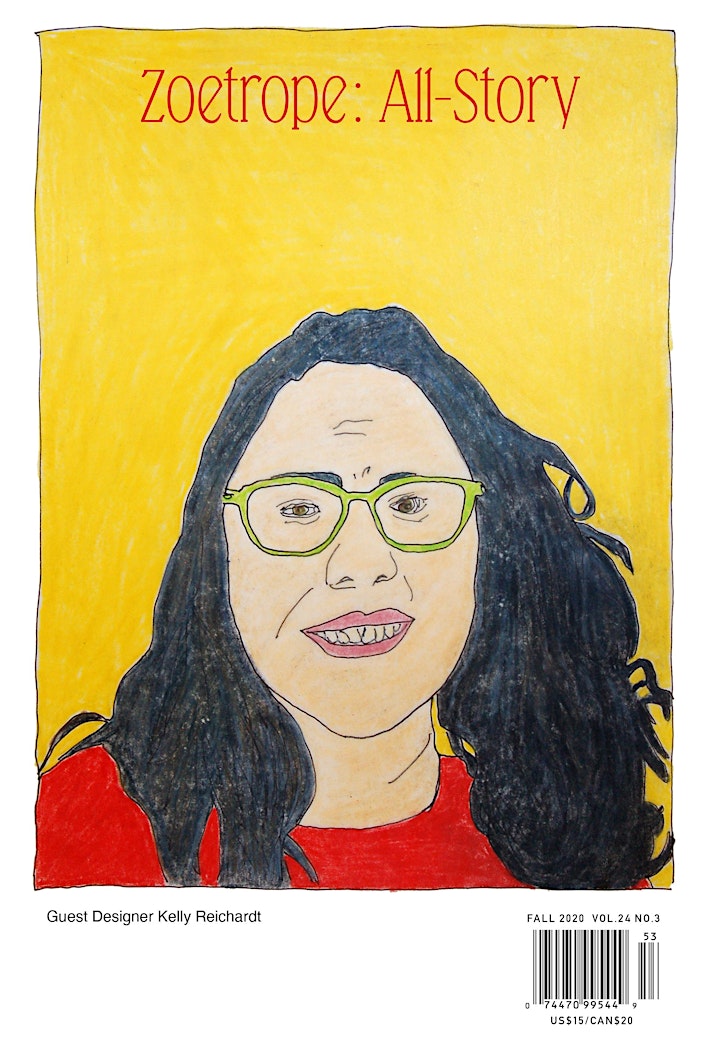 Organizer of Lonely Arts Club Band: Zoetrope: All-Story Fall 2020 Issue Celebration