Lone Star Real Estate Expo - Creative Investors Unite in Houston for Camp Hope

Saturday, June 11, 2016 from 8:00 AM to 6:30 PM (CDT)
Event Details
JOIN US EARLY BECAUSE
RAFFLES BEGIN AT 8:30 AM!!!
 

The "Lone Star REI Expo" Houston
Houston

,

TX

">

16011 Katy Fwy, Houston, TX (map)

"GREAT NEWS"- One of our sponsors, CreditSense, has paid for all remaining tickets! Just give a cash donation at the door for Camp Hope, and your admission is paid! Look below at all the great benefits you get!

GREAT BENEFITS OF THE "LONE STAR EXPO" HOUSTON!!

• Expert training by REI industry leaders

• A chance to win thousands of $'s  in door prizes

• Many many valuable vendor promotional items 

• Lunch will be provided 

• Beer at the networking session 

• Personal access to all industry experts 


• Donations and revenues will benefit Camp Hope

• Meet international investor & best selling author Dr. Dolf De Roos in person 

• Access to VIP seating and dinner with Dr. De Roos AND LOOK AT THIS GREAT ASSORTMENT OF INDUSTRY LEADERS!!

Shenoah Grove, Love American Homes; Brad Sumrok, Top Multifamily Investor; Gene Guarino, Residential Assisted Living; Daniel Moore, PROPELIO; James C. Neathery, Infinite Banking; Todd Dotson, Get In, Get Out, Get Paid; Rebecca Rice and Associates, Living Benefits Strategy; Randy Hughes, Mr. Land Trust; Blake Yarborough, Capital Concepts, Private Finance; Steven Rozenberg, Empire Industries; Merrill Chandler, CreditSense Credit Optimization; Charlie Fitzgerald, Civic Financial Services; Bill Malone, REICredit.com; Conrad Realty, Linda Pliagas, Publisher Realty411 Magazine, and MANY MORE!

To hear more about the Lone Star Expo Houston CLICK HERE!!!

  Join Us for Our Lone Star State Expo!

And just look at these great DOOR PRIZES!!!




 

You must be in your seat by 8:30AM for a chance to win one of these and other Great Prizes!

 

 

 

 

 

GREAT NEWS! YOUR TICKET IS PAID!

Our sponsor, Credit Sense, has paid for all the remainding tickets!

 

Therfore, our guests can join us by simply making a cash donation at the event to Camp Hope on the day of the event!


 

Investors from around the nation unite in Houston to learn, expand their network & help raise awareness for the Camp Hope.

 

Powerful industry leaders from Texas, California, Utah, Florida, Arizona, Washington, New York, Missouri, Nevada, Indiana & more!

This CHARITY EXPO is Designed for YOU,

 

to Help You BUILD Strong Relationships with Industry Leaders.

 

 

 

LOCATION:

 

 

 

Houston Marriott Energy Corridor

 

16011 Katy Freeway

 

Houston, TX 77094

 

 

 

 


EXPO Discussions Include:

Commercial & Residential Real Estate * Private Lending * Raising Capital * Networking Tips to Grow Your Influence * Strategies to Increase ROI * Gain Perspectives on TOP Local & National HOT Markets * Fix & Flips * Buy and Hold + Wholesaling, Mobile Homes, Credit Repair, Investing in Land, Notes & More... 

 

 

 

 

 


YOUR NET WORTH IS EQUAL TO YOUR NETWORK
We are hosting this event to help increase your contacts
and to further your potential in this industry, so don't miss out!

 

 

 

LOCATION:

 

Houston Marriott Energy Corridor

 

16011 Katy Freeway

Houston, TX 77094
SPECIAL THANKS TO: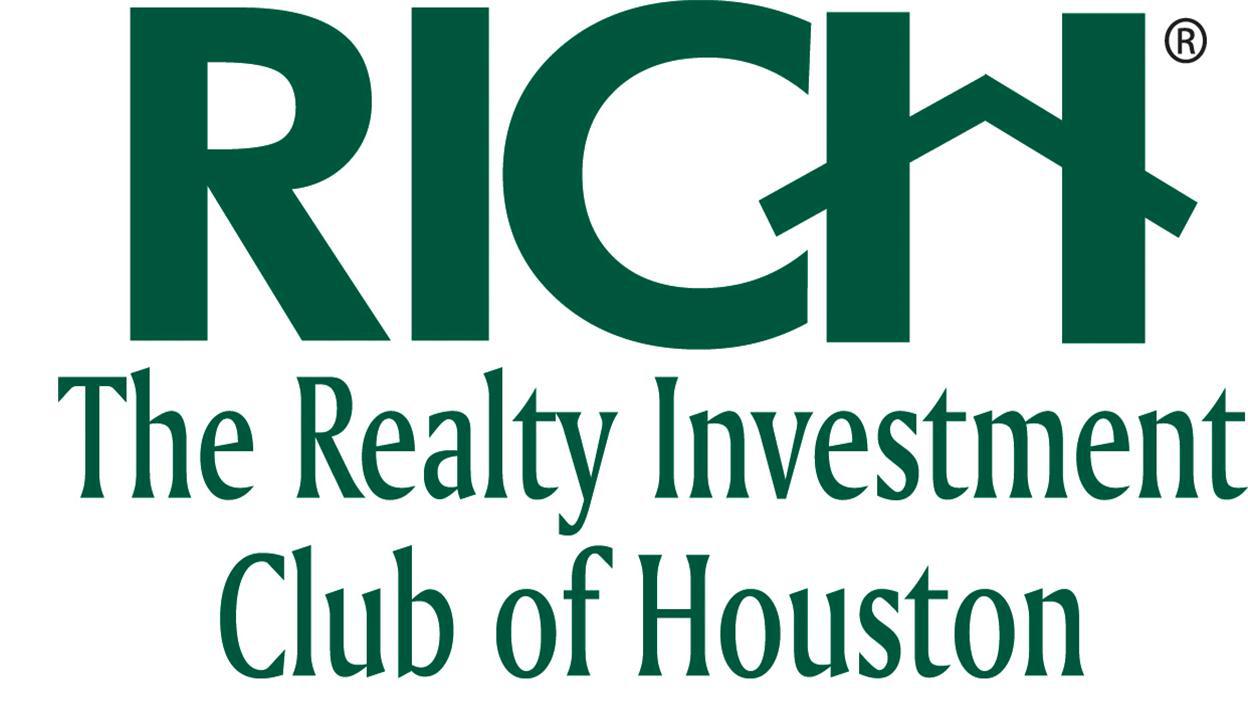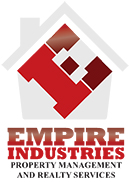 UNLEASH THE POWER OF PRIVATE MONEY
We have the resources to make your deals happen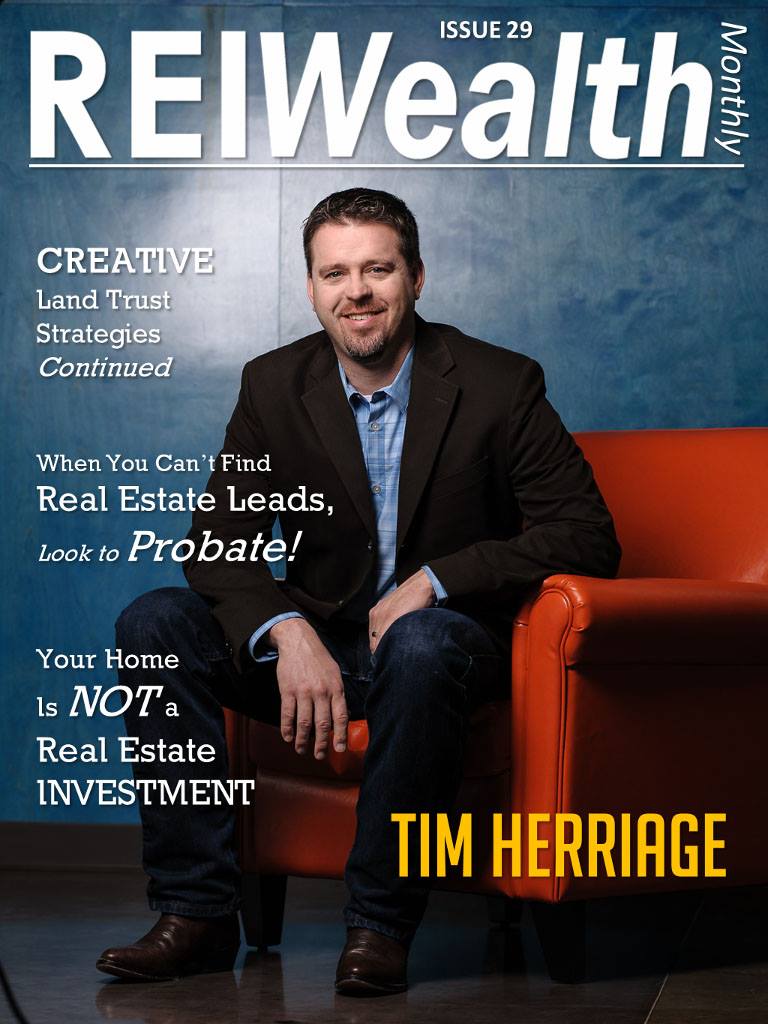 Also, Inside Our Publications Discover FINANCE Leaders

Our advertisers Include:
New American Finance, Ignite Funding, Private Money Fund, LLC

Zinc Financial, Colony American Finance, CenterStreet,

Security National Mortgage, Zinc Financial,
B2R Finance, CIVIC Private Lending, and more!

Join Us to Learn About These Finance Companies
WOULD YOU LIKE TO JOIN US AS A SPONSOR?
IF SO, PLEASE CLICK HERE FOR FURTHER DETAILS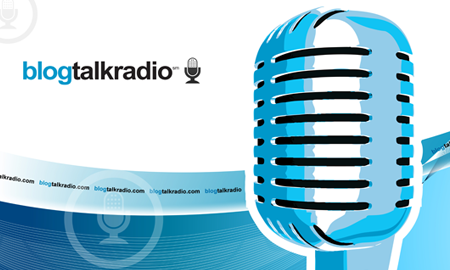 LISTEN TO A PREVIEW OF WHAT YOU CAN EXPECT HERE!!!
Your ticket includes entrance to the exhibitor hall, plus all the educational breakout sessions. Also included is a boxed lunch as well as complimentary admission to our networking event after the expo. Enjoy a glass of beer courtesy of the Lone Star Real Estate Expo at the mixer!
~~~~~~~~~~~~~~~~~~~~~~~~~~~~~~~~~~~~~~~~~~~~~~~~~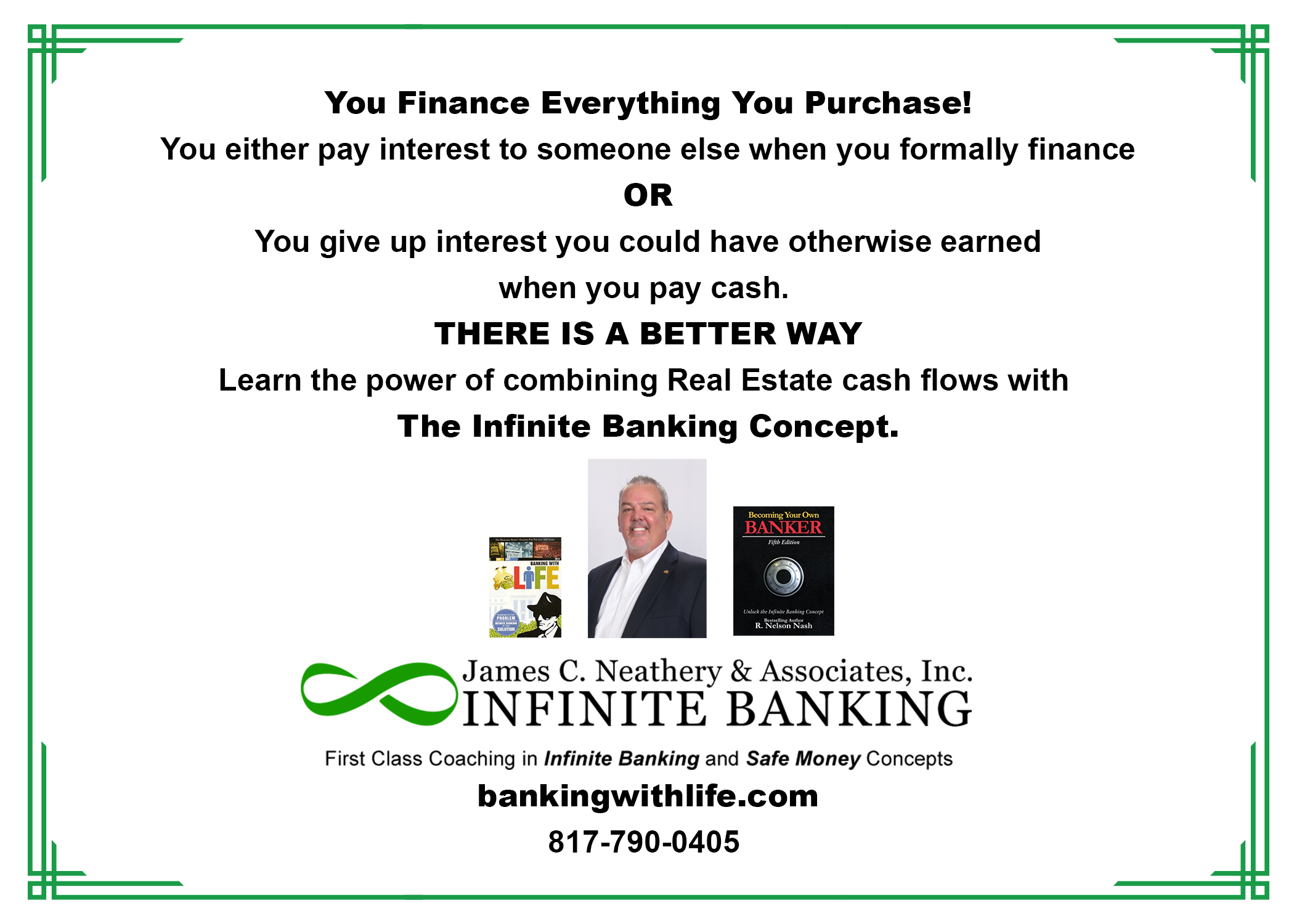 * Plus, enjoy viewing REI Wealth Monthly, our fully-interactive digital publication
* Learn Tips and Strategies on TOP Real Estate Niches:
Fix 'n' Flip, Wholesaling, Crowdfunding, Buy & Hold,
Local & Out-of-State, Private Lending, Commercial & Residential
In tradition with past Realty411 Expos, The Lone Real Estate Expo requests that funds/supplies be donated directly the day of our expo to our charity of choice, Camp Hope.

The organization will be onsite to receive donations, discuss their local aide efforts, as well as to answer questions about volunteer opportunities available.
Companies and individuals who are interested in learning more information about assisting, can reach Realty411 at: 805.693.1497
Realty411's main website at: http://realty411guide.com

 Realty411's expo site at: http://realty411expo.com
Realty411's Investor network: http://realty411guide.ning.com/
 
Hear the 411 About Us: CLICK HERE
 THIS AUDIO PROMO WAS PRODUCED BY RIX QUINN
Mr. Quinn is a Voice-Over Artist Based in Ft. Worth, Texas

Meet Powerful Leaders!
Who is Joining Us for this Expo?
Keynote Speaker: Dr. Dolf de Roos

Thank You to Our Sponsors:

Shenoah Grove    
Love American Homes
Matthew Pillmore
VIP Financial Education
Brad Sumrok
Multifamily Investor
Arnie Abramson    
Texas Tax Sales
Gene Guarino    
Residential Assisted Living
REIcredit.com
Private Finance for Deals
PROPELIO
Jim Neatherly    
Infinite Banking Concepts
Todd Dotson    
Get In, Get Out, Get Paid
Rebecca Rice and Associates    
Living Benefits Strategy
Randy Hughes - Mr. Land Trust
Capital Concepts
Private Finance
CreditSense
Credit Optimization
      Empire Industries    
Wildcat Lending
20/20 REI Companies
CreditSense
Credit Optimization    
Civic Financial Services
Private Finance Service
Conrad Realty
Little Pink Houses

   SPECIAL THANKS TO OUR AMAZING MARKETING SPONSORS:
RICH - The Realty Investment Club of Houston
and Prime Loan Services for their amazing support!!!
Our Lone Star Real Estate Expo in Arlington, Texas on Nov. 21st, 2015 was attended by over 350 people and was sponsored by fantastic companies. We also raised THOUSANDS in donations for the Salvation Army! To view our photographs from this incredible first-time expo, CLICK HERE.
- Below is our marketing flyer from the event -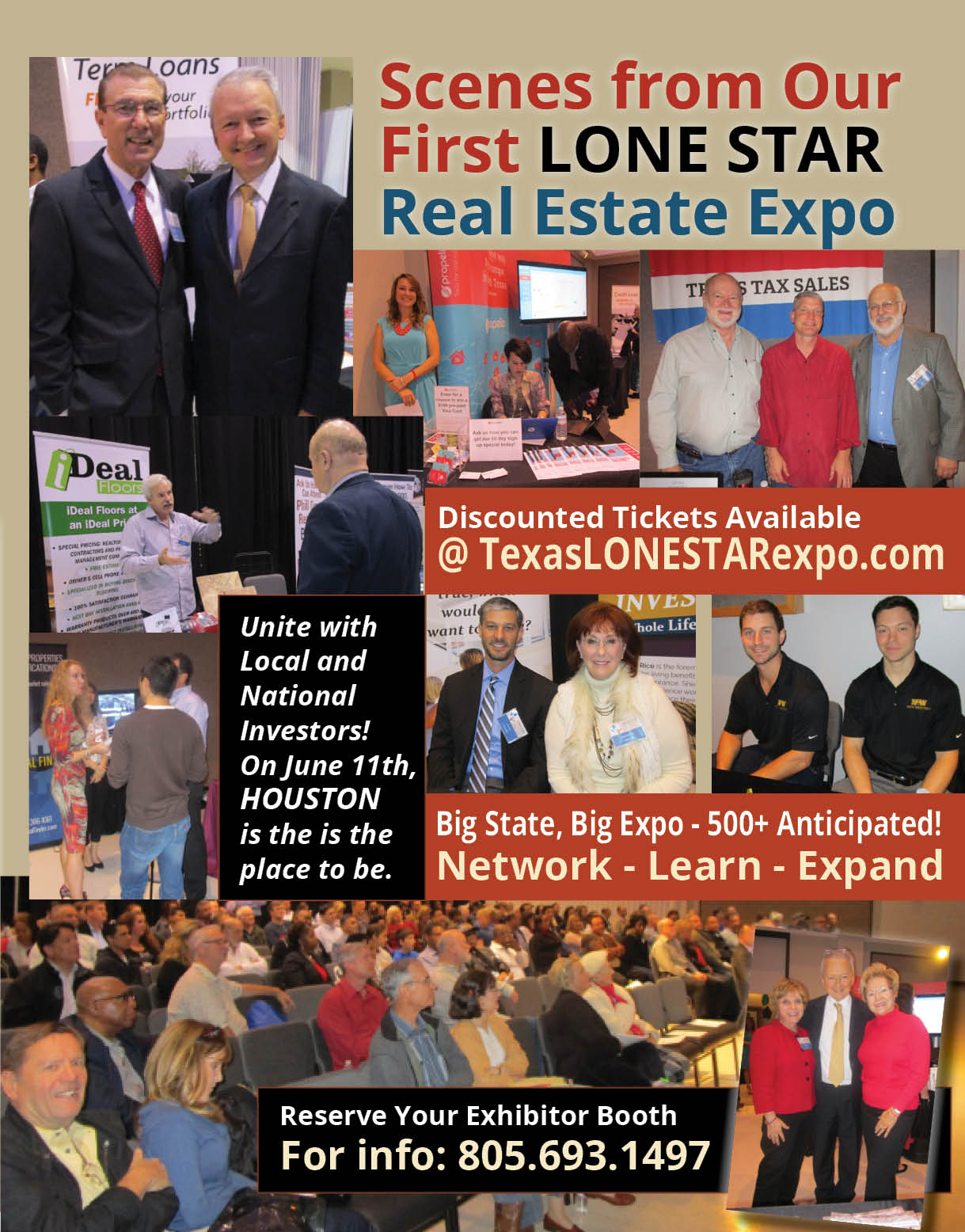 ---
Learn from the Top Names in Real Estate
  and Celebrate Our Publications!
 Mingle & Network with Awesome Companies from Around the Nation at the Largest Real Estate Expo in Houston, Texas!

 Learn from Our TOP Educators Joining Us
 from Both Locally & Around the Country! 
OUR FEATURED SPEAKER IS:
DR. DOLF DE ROOS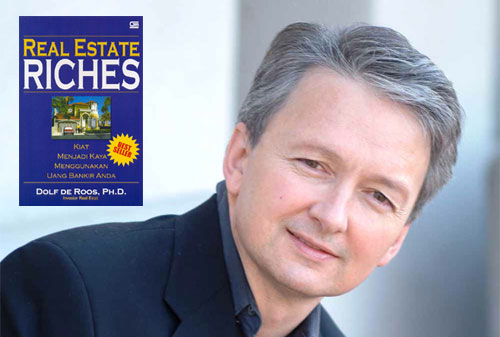 International Speaker, Author and Investor
Upgrade and Get Up Close and Personal with Dr. Dolf de Roos. Learn about the special promotional appearances that he is scheduled for: CLICK HERE
 DON'T DELAY, GET YOUR SPECIAL PACKAGE!!!

---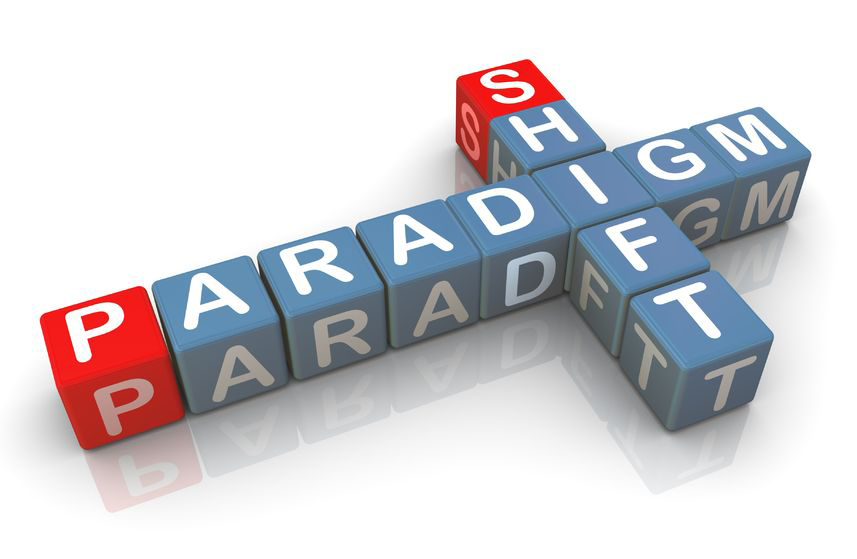 Create Massive Shift
 Begin Your Journey to Real Estate Success
 Be Sure to RSVP for this Real Estate Expo!
Thank you to our sponsors, including Propelio

---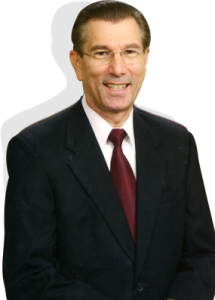 We Are Honored to Present Our
Lone Star State Expo Founder
Dennis Henson
Dennis Henson is President of Vanguard Marketing and Investments, and founder of Arlington Real Estate Association of Investors(AREA), one of the largest real estate groups on Meetup.com in the country!
Find information about AREA here: http://www.meetup.com/realestate-445/

He is the author of "Becoming Wealthy in Real Estate," an Investor's Guide to Riches. He is an expert at controlling property for profit without ever taking title along with many other creative techniques. Dennis has over 38 years in real estate investing, and has completed numerous,and profitable real estate transactions throughout the Southern United States.
Dennis specializes in single family investing, and is experienced in all aspects of real estate—options, rent to own, installment land contracts, contracts for deeds, pre-foreclosure, foreclosure, bankruptcy, probate, contracts for purchase and sales, subject to, wrap around mortgages, seller carry back notes, land trusts, leases, and creative financing,just to name a few.
As a mentor and teacher, Dennis has helped hundreds of investors off to the right start in this business. He also works with many experienced investors helping them take their business to the next level. Examples of his teachings can be seen on his training website at http://www.dennisjhenson.com.

---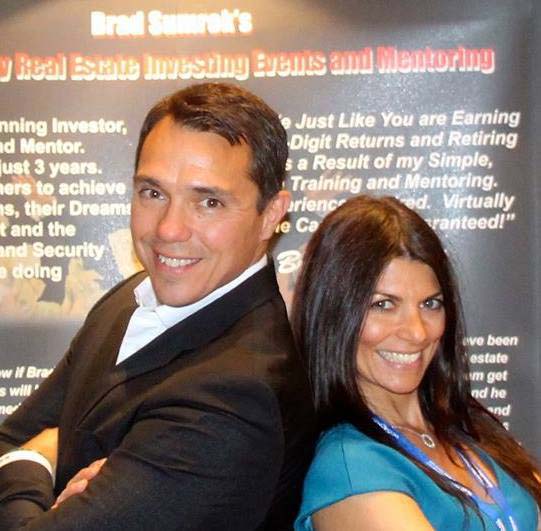 Network & Learn from Brad & Jen Sumrock's Team
Disocver How to Invest in Apartments!
Since 2005 Brad has personally helped his Students purchase over 100 apartment complexes involving hundreds of investors, most of whom attended Brad's training.  Many of Brad's Students begin with no previous investing experience, full-time jobs, and not a lot of time or money.

Brad has continued his own progression as an Apartment Investor since he retired in 2005. He has been a Principal in over 1,400 Apartment Units.

Brad passions include his wife Jen, family, travel, health and fitness and of course his Apartments & his Students. His Personal Mission is to help as many people as possible obtain more Income, Freedom and Security by transferring his 12+  years of Apartment Investing experience to those who attend his trainings.  

When Brad is not Mentoring and Teaching, he spends his time with his wife & family, working out, and traveling. The Income from his Apartment Investing (over 1,400 units) has allowed him to live life on his own terms, spend time with family and friends, enjoy two residences (Texas and Florida) and travel the world. Brad wants you to be able to enjoy the same quality of life that he and Jen have...Imagine being able to pay your bills with your Investment Income and be Financially Independent of a paycheck within 5 Years or Less...what are you waiting for?  

---
Randy Hughes, Mr. Land Trust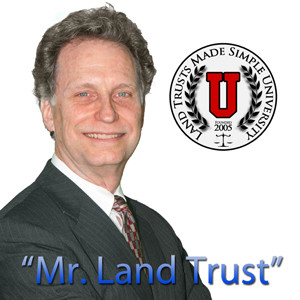 He started life out on the wrong side of the railroad tracks. His father was an alcoholic and his mother was left to raise four children on a clerk's wages. None of his relatives owned their own business…everyone worked for wages.
 
Randy knew that there MUST be a better way to live. He decided to break the cycle of poverty in his family genes. Education came first. Randy graduated from Eastern Illinois University and began buying single family homes for rental while in college. After college, the Randy tried many different types of businesses, but always came back to the Single Family Home as the IDEAL investment. Since purchasing his first rental house in 1969, Randy hasn't looked back!

Today, Randy has purchased over 200 houses. He has lived the life of having nothing and will not let that happen again. Randy's primary goal now is to teach others how to break the cycle of poverty. Randy teaches real estate investment courses throughout the United States. He has written Privacy and Asset Protection books as well as home study courses. Randy's most popular publications are his Land Trust Made Simple home study courses and live seminars.

---
Steven Rozenberg
Airline Pilot turned Struggling / Failed Real Estate Investor to the Owner of the Fastest Growing Property Management Company in Houston…

Come listen to how the tragic day of 9/11 affected my life, took my safe secure job and thrust me into being an entrepreneur and failing at it.   Hear how I turned my failures into a Multi-Million Dollar business.

In this session of the show you are going to hear Steve's amazing story of how he went from International Airline pilot turned struggling / failing real estate investor and took all those lessons and failures and turned it into the fastest growing property management company in Houston Texas. 
Why those failures were so vital to making him who is is today and why he is asked to speak around the US and internationally. Understand that  your perception is your reality and you will ask yourself who are you really?  You are going to learn why you need to fail more often and faster and he is going to explain the importance of knowing what a tactical person vs. a strategic person is. Here is a message directly from the source:
"My name is Steven Rozenberg and I have a rather unique story you may find interesting for your show.  I started off as an airline pilot for a major airline at 25 years of age when the average age to be hired was 35 years old in 1998. After 9/11 and the almost certain collapse of the airline industry as we knew it, I felt I needed another path for retirement and possibly another income source to survive.
As I was seeing airlines all around me going out of business or filing bankruptcy and liquidating pilot pensions for their own survival, I realized this was serious and the dream of job security was gone forever. As I started to look outside my world of aviation I found that I was so specialized there was not many other things I could do to make the same type of income. 
The more I learned the more attracted to the real estate world I became, mainly because it seemed to provide the most leverage of time and money while still allowing me to do what I loved, which was fly a plane.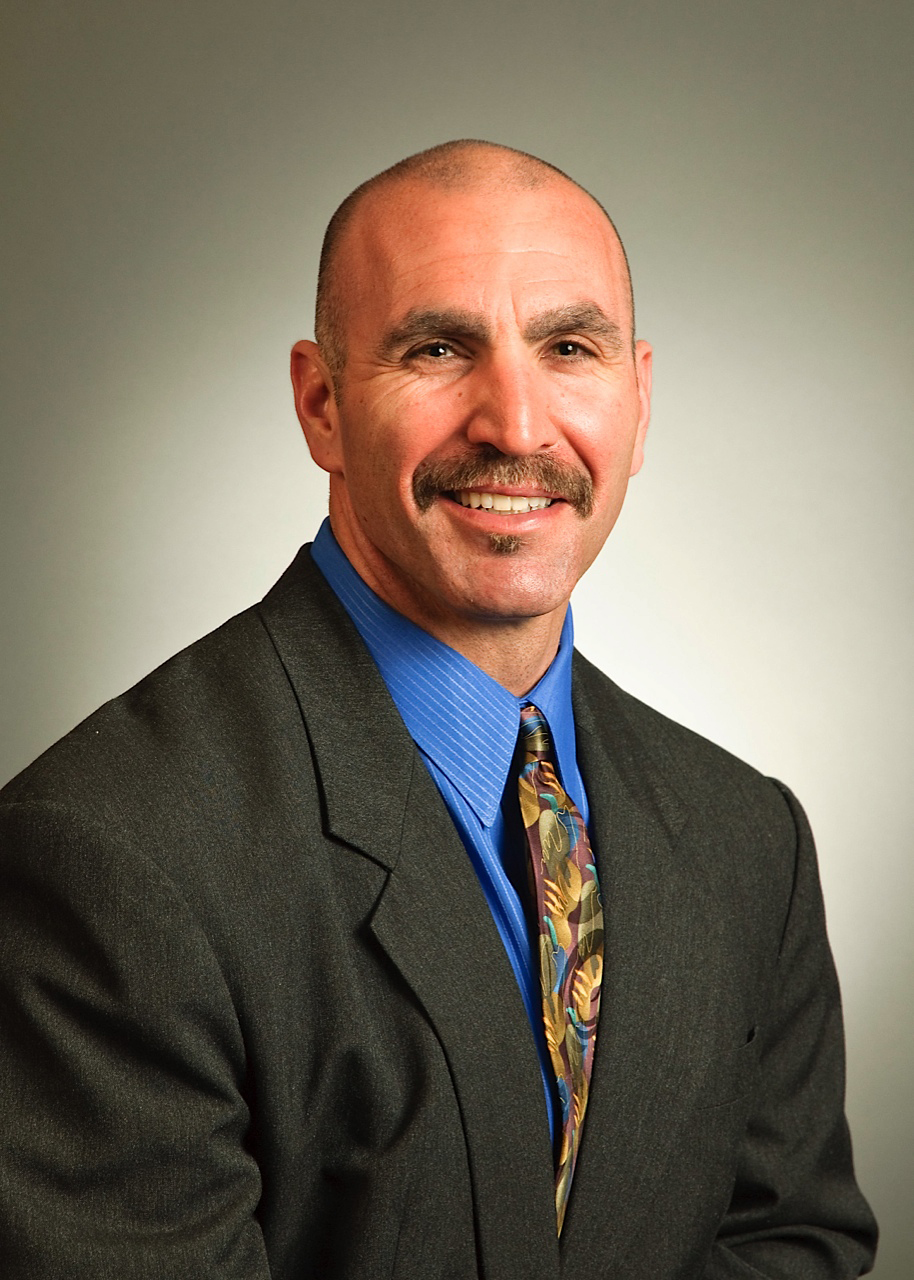 I started off doing some wholesale / flipping and eventually earned up enough capital to buy and hold. I realized that was a job and not much leverage except my time, however I had enough money to buy into an apartment complex partnership. After holding that for 3 years, myself and my business partner began to buy single family homes.

We got to about 20 doors and realized we needed some management help. After having no luck with finding a management company that we felt comfortable with we decided to create our own company for self-preservation through the eyes of an investor (our own).

After fixing our problems and actually running our properties like a business, they started to make a decent ROI and we resumed purchasing. We started to attract other investors asking if we can fix their problems because there's were similar to what our issues were and we were willing to manage their investment homes. That was the birth of our management company, Empire Industries Property Management.

That was about 3 years ago, today Empire Industries manages over 500 single family homes in the Houston area and we have had tremendous success with our business. We have a staff of 16 people and have become experts and educators in our field.

I have been fortunate to be invited to speak to different investing groups around the country, including Canada and have been guests on many radio and podcast shows. And was just asked to consider being part of a TV reality show helping people in our old situation. Because I am still an airline pilot and fly internationally I am able to meet with investing groups and individuals around the globe to enhance our presence with investor clients. I will soon be traveling to Australia as a guest speaker on my expertise in the industry. I am writing you because I feel that this truly is an entrepreneurs story, I would not only like to share it, but think that I can add value from not only my success but more importantly discussing our failures along the way and how we overcame them."

---
Learn About the Opportunities to Invest and Own
 Residential Assisted Living with Gene Guarino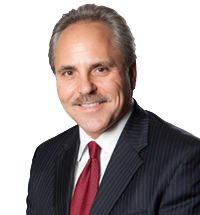 Learn step by step how to turn a SFH into a cash flow machine. How to make $5K $10K or $20,000 per month and how to get TWICE the fair market rent for your property.

This is THE opportunity for the next 20 years in real estate investing.

Come and learn, step by step how to turn a SFH into a Cash Flow Machine. With 77,000,000 baby boomers already here, this is an unstoppable Tsunami of opportunity for you and your portfolio. Here are the facts:

 * 10,000 people a DAY are turning 65.

 * 4,000 people a DAY are turning 85.

 * 70% of those people will need help for an average of 3 ½ years.

 Many of them will be living somewhere other than in their own home or apartment. They will be paying someone $3,000, $5,000 or even $10,000 a month to live there during those critical years. It could be you that collects that money or it will be someone else. Either way they will definitely be paying someone and so will you.

In this session you will learn how ONE Residential Assisted Living Care Home can earn you $5K, $10K $20K or more EACH MONTH for the rest of your life. You will also learn how you can get TWICE the fair market rent for your rental home now AND have a long term, hassle free tenant as well. 

---
 Learn Directly from Real Estate Leaders

 Joining Us from Our Texas: Todd Dotson!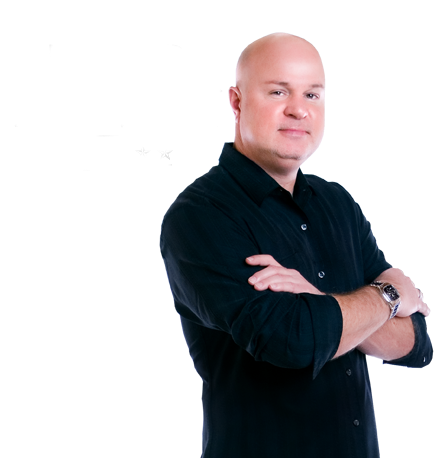 Todd Dotson of Arlington, Texas is the founder of TIER ONE Real Estate® and the Nation's foremost authority on Getting In, Getting Out and Getting Paid. Todd brings a reality-based approach to the business of real estate investing with an emphasis on "buying and selling" to create immediate cash and a system for parlaying that into wealth.
As the developer of the Industry's first  On-Site Mentoring Program, Todd and his team have the unique advantage of having mentored students in every major market in the United States - A claim that only he and his team can make! Hands on experience allows him to seamlessly combine wholesale buying and purchase option strategies -Anywhere, USA, because in the end "The Checks Don't Lie!"™
 Arnie Abramson, the authority on buying properties at the Sherriff's tax sales. "Tax Liens", "Tax Deeds", "Sherriff's Sales"…are all simply ways to purchases houses foreclosed on by taxing authorities. There are many important factors and things to consider when investing in tax liens, and investing in this space without knowing what you're doing can get you into trouble! Fortunately, Arnie couldn't be more willing to share his knowledge of more than 2 decades in Texas tax liens. It's an interesting investing opportunity…don't miss this event!!!

---

 
Just Added:
 Shenoah Grove!!!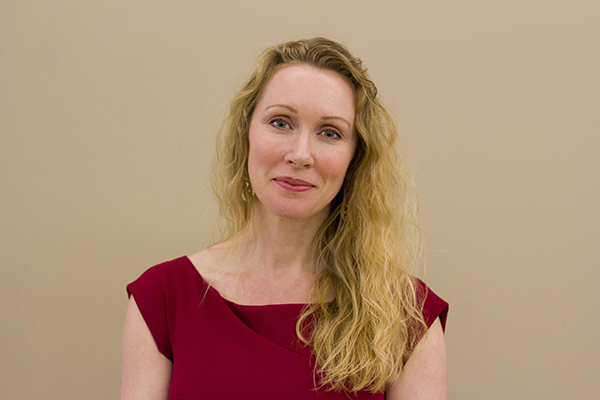 How to outsmart your competition and make money off of every deal in today's market!

Shenoah Grove is a fourth generation Texas real estate investor.  She transitioned into real estate full time in 2004 and has never looked back.  She loves having control over her destiny and building wealth through her real estate investments.
Shenoah is a licensed Realtor and Broker and runs her own brokerage firm.  She also owns and operates real estate investing associations in 4 different markets in Texas including the DFW area (www.REIADallas.com).  She actively invests in real estate and currently has over 25 projects underway from Pilot Point, TX to Corpus Christie, TX.
She has renovated over 100 properties and transacted over 1,200 short sales with her husband and partner Phill Grove.  In addition, Phill and Shenoah have trained and coached over 10,000 Real Estate Investors on the "12 Ways to Buy and Sell Real Estate in Today's market", marketing strategies that work, and creating your own financial freedom.
She holds an undergraduate degree from the University of Texas and an MBA from Rice University. 
WHAT TO EXPECT: 
Shenoah Grove's presentation is designed to show you how to create marketing strategies that work in today's competitive market and how to make money every time the phone rings using 12 strategies for buying real estate.  This presentation will explain her investing philosophy (that's produced over 1,200 deals in 10 years!) but also how she went from being a full-time financial analyst in a high tech company to one of the most respected investors in the country.  In addition, she'll give you a market update that focuses solely on the DFW area.
---
ARE YOU A VIP REALTY411 MEMBER YET? IT'S FREE CLICK HERE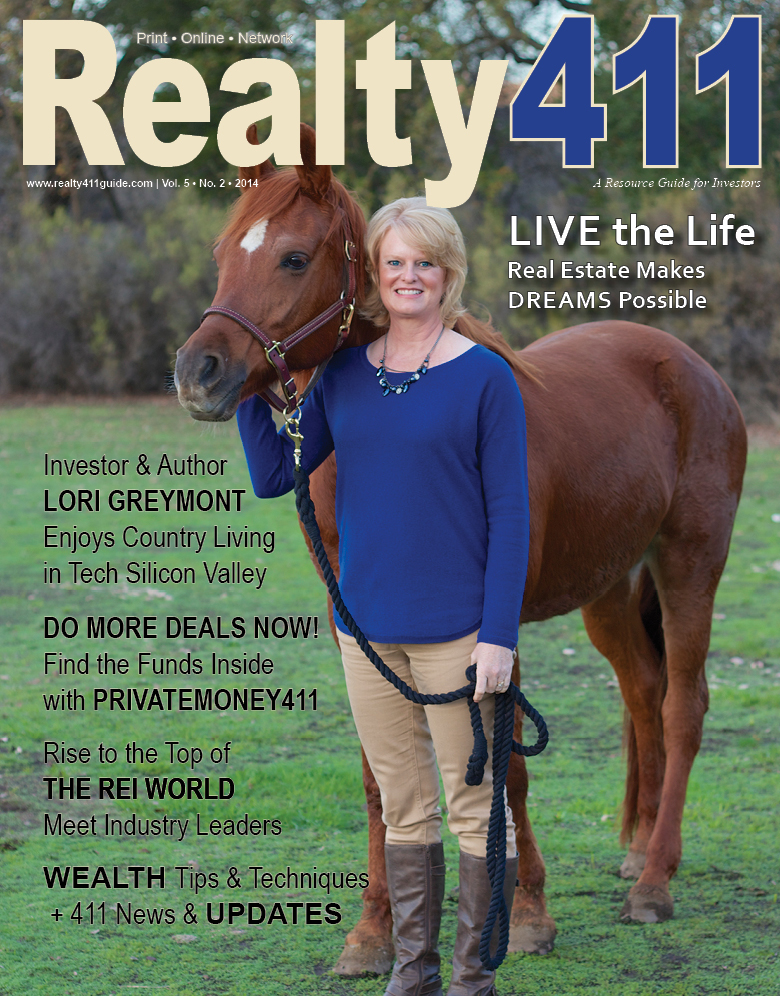 No matter what, please mark your calendar so you don't miss out on this fantastic real estate and finance expo. Our goal is to provide fantastic resources to help you learn about real estate or grow as an investor. We know your time is valuable, so we have wonderful books, magazines, and other gifts to give away.  Build NEW friendships and business collaborations with some of the industry's TOP Leaders. Plus, guests will discover new resources to FUND deals. Joining us are incredible speakers, sophisticated investors, and VIP Industry Leaders from across the country.

---
Tax Liens vs Tax Deeds
Hype vs Reality
 What are the UNKNOWNS-  How to make them KNOWN 
  What about Redemptions 
Arnie Abramson is the CEO of Texas Tax Sales Resource Group, LLC. He is arguably the most expert, largest volume and successful tax sale investor in the state.

Before becoming a Texas real estate investor in 1991, Arnie Abramson had successful careers as a Financial Planner, and a Vice-President of Marketing for a national real estate management company that marketed public Real Estate Limited Partnerships. He began buying houses in Texas at tax sale auctions ("Sheriff Sales") in 1992, and has been a very active and successful investor, landlord, mentor, educator, speaker and property manager now for more than twenty years.
Arnie is also active as a national speaker on the Texas tax deed sale process, and is actually the representative for handling tax deed purchases in Texas for several of the 'national tax lien gurus' seen on the Internet.
His company also provides consulting, support and participation services in tax sales purchases for individual investors.
---
Leverage the world's most powerful financial institutions and create your own private lending machine.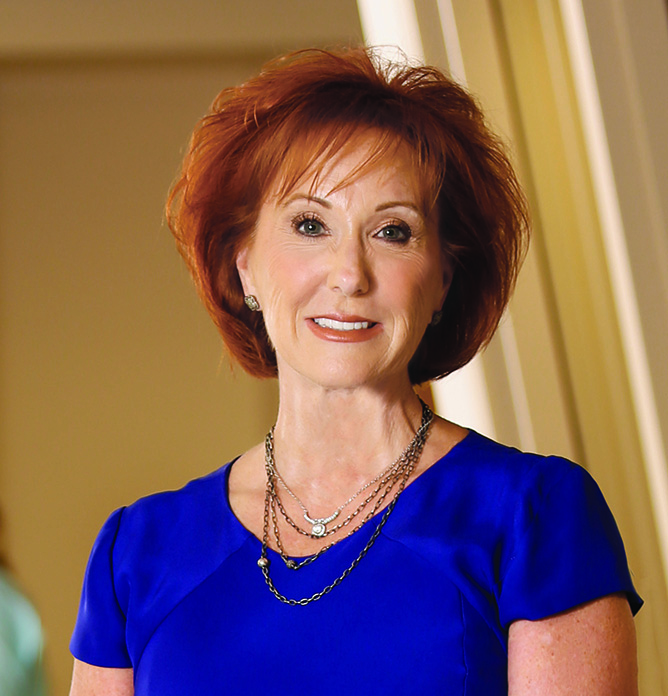 Rebecca Rice and Associates works with folks all over the country to improve their financial position using the same strategies we use. Today I will be sharing one of our favorite strategies that you will be able to use in your Real Estate Investing business.

Many investors talk about leveraging. Some discuss compound interest. Fewer, if any, put the two strategies together. I will be sharing an amazing strategy of leveraging the world's most powerful financial institutions.This leveraging strategy, when combined with the uninterrupted compounding growth of your retained capital, will generate wealth in such a way as you have never seen before.

Come prepared to explore how banks leverage money and how you can emulate them in your Real Estate Investing. I will show you how to borrow money at low interest rates so you can invest at higher rates. AND, retain your personal capital in the safest, the strongest and the most resilient financial institutions in the world.

---
Blake Yarborough
"How to go from 0 to 100 Properties."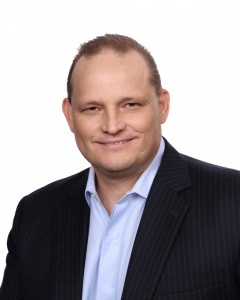 Blake Yarborough has financed over 1,000 loans for investors in the past decade. Because he is an investor himself, he analyzes the deals and chooses the best programs for the client's and property's needs. He is considered an expert in his field of Real Estate Financing, and has been a speaker at a largely publicized event with a best-selling author, as well as many other events. Furthermore, he has been featured on a myriad of radio shows including CBS, CNN, KSEV, KRLD, and biz radio. He has led Real Estate investor bus trips, and taught new investors how to analyze and evaluate properties.
Investing is a family tradition for the Yarboroughs. He and his wife, Crystal, currently own and manage 135 rental units, and they are in the trenches working to expand their portfolio. They invest in high cash flow properties with the goal of replacing their income completely, so they can provide the quality of life for their family that many people dream of.
He continues to set standards for himself, and his education goal is to learn every aspect of investing, from financial management to building maintenance and repair. This will better outfit Yarborough to analyze properties for the client's investments and profit potential.
---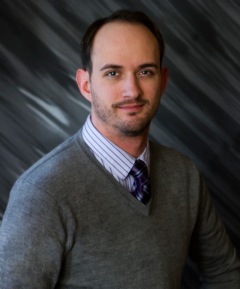 VIP FINANCIAL EDUCATION!
Matthew Pillmore built a successful wholesale residential mortgage company in 2000. 

During that time he began investing in real estate. At age 23 he hired a creator of the original FICO score and the Nation's leading credit attorney to build the 760 Club.

One year later, he discovered a revolutionary cash flow formula which allows real estate investors to own real estate free and clear far more quickly & safely by turning the banks' rules against themselves.

When & Where

Houston Marriott Energy Corridor
16011 Katy Freeway
Houston, TX 77094


Saturday, June 11, 2016 from 8:00 AM to 6:30 PM (CDT)
Add to my calendar
Organizer
* Event Organized by Realty411 *
Based in Santa Barbara County, Calif., Realty411 publishes online and print magazines, e-newsletters, produces expos, and mixers around the United States. Their mission to educate and empower everyone from all walks of life to invest in real estate. The media/marketing company is owned by a real estate investor and licensed California real estate sales agent. Realty411 currently reaches more personal investors around the nation with their in-house expos and events than any other realty investor publication in the world. Many expos are charity events where awareness and donations are raised for numerous worthwhile organizations, which focus on children, assisting the homeless, victims of domestic violence, and animal welfare.
For information, call: 805.693.1497 or visit http://Realty411.com or
our new expo website: http://Realty411expo.com
To contact us directly, call: 805.693.1497 or realty411magazine@hotmail.com
Save