Description
Weeding out fast fashion, planting seeds for sustainability; Join us in-store this May, sprouting up in South West London's most affluent neighbourhood for Chelsea Flower Show.
Joining in with the floral fun, Lone Design Club will demonstrate a spectacular storefront floral display and will be entering in to the Cadogan Flower competition. They will also host a VIP opening night exclusive first-look press event as well as an exciting series of events and experiences.
Alongside our signature pop up Concept Store, your opportunity to meet the designers behind the labels, we invite you to get involved in our exciting series of immersive daily events + in store happenings.
Expect a glimpse BTS into the most exciting new wave of 20+ independent fashion, accessories & lifestyle labels under one co-curated roof, be the first to discover unique + one-of-a-kind product before anyone else!
Appealing to florists and fashionistas alike. Expect; A series of talks, supper clubs, workshops, in store styling sessions and happy hours! Keep an eye out on our social channels + below for what's to come...
Uncover a world of original and impactful design, discover the designers unique stories, how they create their collections, what inspires them + be part of Lone Design Club's new retail experience.
Key Details:
Location: Chelsea, 134 Sloane Street
Date: 17 - 30th May **EXTENDED UNTIL 9TH JUNE
Time: 10am - 7pm daily
Free entry, open to public
Expect:
One of a kind products from 20+ of the most exciting independent fashion, accessories and lifestyle brands

Discover designers with a transparent and ethical focus

Meet the designers in-store daily and hear the stories behind the brands

Join a series of LDC events and experiences in-store daily

New immersive retail experience
Events Schedule
Saturday 18th
@1 - 3pm: Luxury, Vegan Candle Workshop
Sunday 19th
@ 2 - 5pm: SABINNA x LDC: Upcycling Crochet Workshop
Tuesday 21st
@ 1 - 3pm: Brand Masterclass: All you need to know about SEO
Tuesday 21st
@ 6 - 9pm: Techstyler x LDC: Why future fashion should be grown, not sewn.
Wednesday 22nd
@ 7 - 10pm: Gung Ho x LDC: Food For Thought Supper Club
Thursday 23rd
@ 7 - 9pm: Winecdote x LDC: Floral notes, wine tasting evening
Saturday 25th
@ 2 - 5pm: Lovorika x LDC: Chelsea Flower Show, Perfume Blending Workshop
Tuesday 28th
@ 6 - 9pm: Brand Masterclass: Get customers to buy your sustainable brand
Wednesday 29th
@ 6 - 9pm: The LDC EmPower Hour: Women In Business + Networking Evening
+ More TBC


Personal Shopping
Experience an in store styling and personal styling session with our in house stylist, 3 days a week.
We're proud to announce our partnership with
Lanique Drinks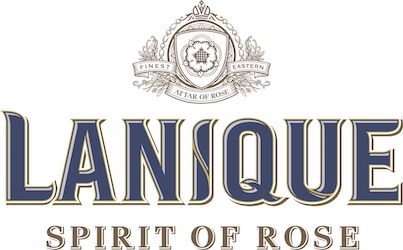 Lanique was first discovered and enjoyed over 200 years ago amongst the elite societies of the Kingdom of Prussia, The Austrian Empire and the Kingdom of the two Sicilies.

It was a drink that was cherished and imbibed by the wealthy and titled elite at their celebrations and grand balls.

The drink had a unique flavour and colour, and was completely natural. Its ingredients were sourced from exotic locations and included the coveted Attar of Rose from the East that gave it its unique nose and taste.

The drink remained a firm favourite all the way through to the roaring 1920s but disappeared with the Second World War when trade routes were blocked and the availability of fresh rose petals dried up. Following the reopening of Eastern Europe, curators began to unravel the fascinating history of this once loved drink.

After years of work by dedicated artisans the long lost recipe was reborn and Lanique was relaunched in the UK. Lanique is now distilled in the UK and continues to use the original recipe which has remained the same for over 200 years.

The beautiful design of the Lanique bottle has been inspired by the ingredients and history of Lanique. The splashes of gold reflect the Attar of Rose liquid, which gram for gram is more expensive than gold, while the rich blue tones reflect the opulence and sophistication of Prussia, and the rich decorations that would have dressed the grand ball rooms where Lanique was first enjoyed.
And
Franklin & Sons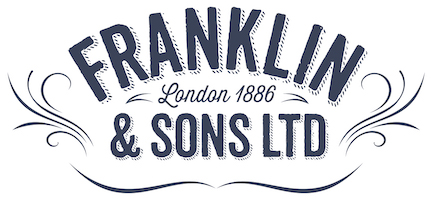 Franklin & Sons drinks were first introduced in 1886 by the Franklins Brothers who were well-established experts in creating authentic, high-quality recipes made from delicious hand-picked ingredients. Each unique creation includes only natural flavours, extracts and colours and never includes preservatives or sweeteners.
We have an extensive collection of Tonics and Mixers, including Core Tonics, Dual-Flavoured Tonics and Premium Mixers. Each flavour is made with only natural ingredients and given high carbonation, to ensure the flavours are well balanced and to lift the most delicate of botanicals.
Each Franklin & Sons handcrafted premium dual-flavoured tonic is the perfect accompaniment for the most revered craft spirits and fortified wines. Each flavour is made with low sugar, to allow just the right amount of gin or low ABV alcohol, such as Sherry and Port, to be tasted. Thanks to the tertiary led food ingredient, each flavour uniquely pairs well with a variety of exquisite foods.
Franklin and Sons are proud to have been recognised for quality and taste at some of the most prestigious industry awards. Accredited a total of 14 Great Taste Awards across its total portfolio.
LONE DESIGN CLUB
PREMIUM - ETHICAL - IMMERSIVE
17-30th May 2019 | 10am-7pm daily | Marylebone
More info to follow - keep an eye on our website and social channels - in the meantime, be sure to mark your diaries.
Follow us >>> stay tuned as we release details via our Instagram + Facebook