Can't make it live? Register and get access to the full replay for one week! New York Adventure Club | www.AdventureClub.com
About this event
In the early hours of Sunday morning on September 2, 1666, a small fire broke out in a bakehouse on Pudding Lane in the heart of the city of London. While fires were not uncommon in any medieval city, this one quickly spread out of control to epic proportions — within four days, it destroyed 13,200 homes, 87 churches, and countless civic and political institutions spread across 436 acres. But how did this devastating fire begin? What life-saving actions resulted in only six confirmed deaths? How did the city recover and rebuild? This is the incredible story of the 'mother of all fires' and its lasting impact on London over three centuries later.
Join New York Adventure Club as we go back in time and examine the lead-up, day-by-day account, and aftermath surrounding the Great Fire of London, a four-day blaze in 1666 that burned the medieval city to the ground — but like a phoenix, gave way to a new and vibrant modern London built atop its ashes.
Led by award winning London Blue Badge Tour Guide Simon Whitehouse, our unique look at this pivotal moment in London history will include:
An overview of London in 1666 and why conditions were ripe for a large fire to break out
An examination of contemporary accounts to see how the fire progressed over a four-day period
A discussion of the inept politician whose indecisiveness resulted in the fire spreading out of control
Heroic, tragic, and peculiar stories surrounding the fire, including diarist Samuel Pepys and his friend William Penn who buried something interesting in the backyard for safekeeping
A look at the buildings that survived the Great Fire, as well as the glorious buildings that rose in their ashes, including Wren's magnificent Baroque masterpiece St. Paul's Cathedral
Theories about who started the fire, one of which pins the blame on a hapless baker
Afterward, we'll have a Q&A session with Simon — any and all questions about the Great Fire of London are welcomed and encouraged!
Can't make it live? Don't worry, you'll have access to the full replay for one week!
See you there, virtually!
*Once registered, you will receive a separate, automated email containing the link to join this webinar
**For the best possible viewing experience, please ensure you're using the latest version of your internet browser — Google Chrome is the most compatible. Exact technical requirements and a webinar user guide will be shared in the automated confirmation email upon registration.
***A full replay will be available after the experience for all registered guests
About Simon
Simon is an award winning London Blue Badge Guide, arts lecturer, presenter and recovering actor. He guides a wide variety of themes and subjects with a passion for theatre, literature & art history/ He has worked for the BBC, the Royal Opera House, the National Gallery, & Shakespeare's Globe Theatre & London and is currently on the faculty of Ithaca College,London Centre. Instagram @bluebadgesimon.
Testimonials
"I knew nothing about this event. His diagrams & old photos were so helpful in understanding this tragedy. I lived in London for a brief time and it sure did give me a different appreciation for what came before centuries ago." -Sharon
"The facts of the story were delivered and a way to make it interesting and memorable. Sometimes webinars of this type just throw back to you, but Simon made them very interesting!" -Elaine
"Articulate, informed speaker. Interesting presentation." -Diane
"Hugely enjoyable- fascinating information, & Simon always presents so clearly & with such great research." -Mary
"The knowledge & personality of the presenter. Great graphics that helped me understand the enormity of the fire. Fascinating!" -Michele
"The topic, the content, the images and especially the reconstruction of London, and the connections of 17th c. London and the buildings of today." -Susan
"Very thorough look at the event given in an easy to understand, interesting way." -Elizabeth
"Great content with interesting graphics. Great presentation." -Celeste
"The host is knowledgeable and his narration is engaging." -John
"Super informative and presenter was very knowledgeable." -Dorothy
Disclaimer
By attending a New York Adventure Club experience, you accept our terms of service.
Categories: Virtual, Moments in History
Organizer of 'London's Burning! The Story of the Great Fire of London' Webinar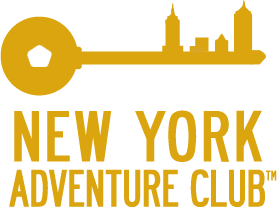 NEW YORK ADVENTURE CLUB
Unlock Your City
We give you insider access to the city's best-kept secrets. But we're so much more than a tour company.
WHO WE ARE

We are a community-driven club that curates the most unique experiences in town, with a focus on history and storytelling. We show you a city you never knew existed, and offer a community you can't live without.
You won't find our special-access tours and exclusive events anywhere else. Think after-hours tours of New York City's most celebrated spaces, themed parties in unexpected locations, and weekend excursions to incredible destinations. All of our events end with social hangouts so you can meet people who love exploring as much as you do.
THE 'CLUB' IN NEW YORK ADVENTURE CLUB

Our current community is more than 23,000 members strong and includes everyone from recent NYC transplants to lifelong residents. Whatever borough you're from (or city or country, for that matter), we'll make it easy for you to take full advantage of the unique places and great people this city has to offer.  
WHERE WE GO
To ensure a one-of-a-kind experience each and every time, we handpick events and outings specifically for the New York Adventure Club community. Recent events include:
* An after-hours tour of New York City Hall
* Special access into some of New York's most coveted private social clubs, including the Explorers Club and National Arts Club
* Petting baby kangaroos, holding sloths, and feeding leopards at Staten Island Zoo

* An NYPD Precinct tour, including a meet-and-greet with detectives and Emergency Service Unit crew members
* A tour of the Polish Consulate led by the Consul General and Vice Consul General of Poland

* A special-access tour of Brookhaven National Laboratory and its Relativistic Heavy Ion Collider (RHIC)
* A Halloween party in a historic gothic crypt, complete with a five-piece brass band
Subscribe with our newsletter to get the inside scoop on the city's most interesting events: http://eepurl.com/1cnVH
Unlock Your City with New York Adventure Club