Description
When: Monday 27th November - 6:30pm
Where: Tableau HQ - 110 Southwark Street SE1 0SU
Welcome to the late November London Tableau User Group which will be hosted at Tableau's London HQ.
Fresh from our last event earlier this month we have another group of exciting speakers lined up, many of whom are named on the shortlist for the Kantar Information is Beautiful Awards which is taking place in London this month.
We will kick off proceedings with Chloe Tseng. Chloe lives in San Francisco and works as a Data Analyst at Twitter. Earlier this year Chloe founded #VizForSocialGood; a social non-profit that helps mission-driven organisations harness the power of data visualization for social change. The project has been a huge success and has connected data enthusiasts with organisations including the UN, UNICEF and the Central Asia Institute to help them with data visualisation projects. The project is nominated for an award in the Humanitarian / Global category at the upcoming Kantar Information is Beautiful Awards. Chloe will talk to us about #VizForSocialGood and provide details of how you can get involved.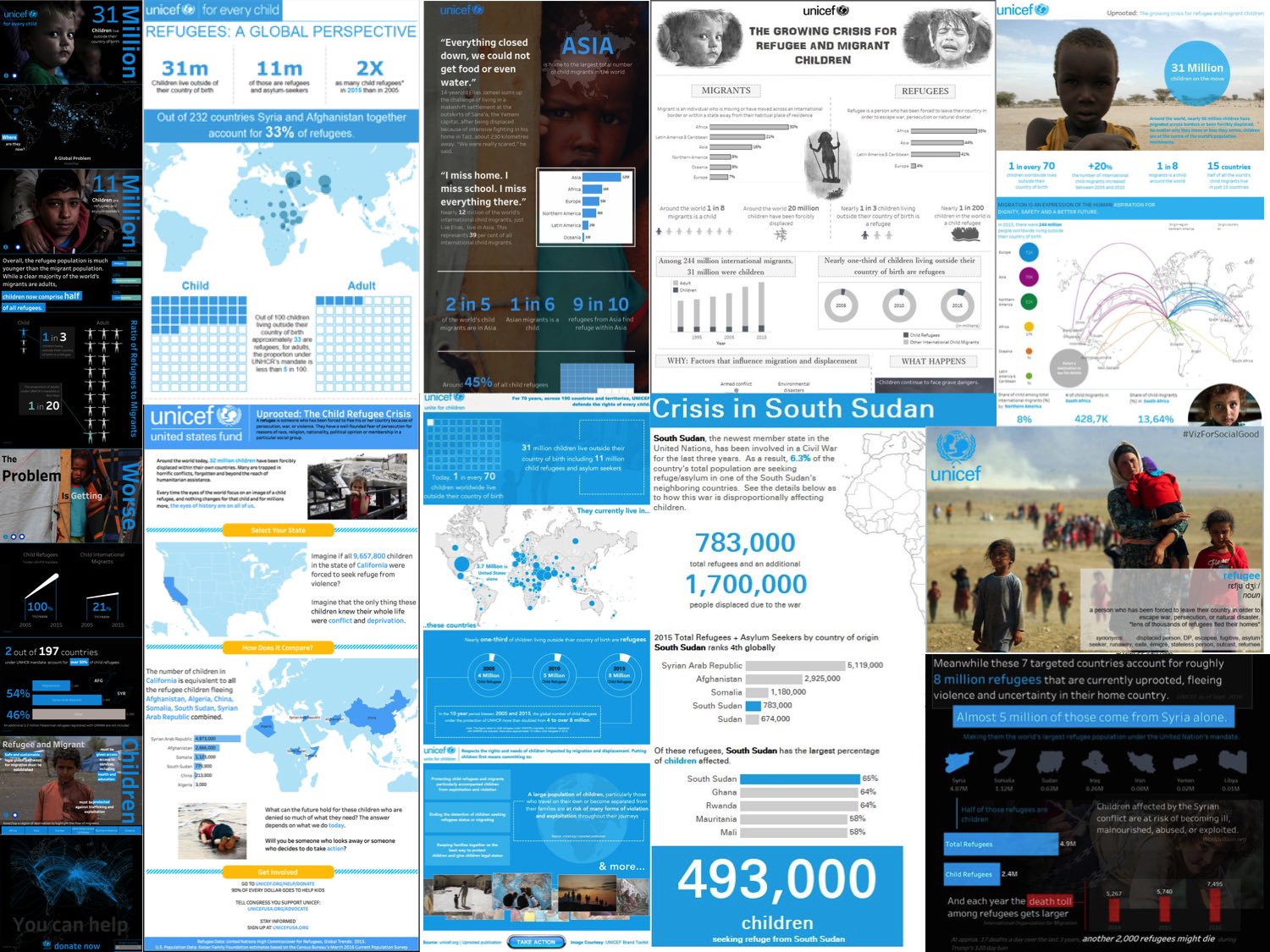 Talking of getting involved, next up is Neil Richards. Neil works with data in the higher education sector and is also a Tableau Public Ambassador. Neil was recently invited to speak to the UN about "Making Impact with Data" following his participation in a UN Development Group #VizForSocialGood project. Neil will talk us through the visualisation he created, his design choices and the data challenges he faced along the way.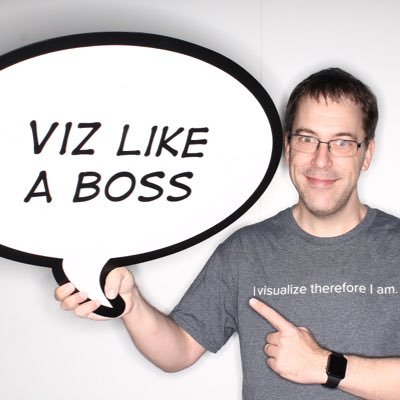 Next up we will be joined by Jacob Olsufka. Jacob lives in Seattle and was a finalist in the 2017 Tableau Iron Viz competition at #data17. Jacob and fellow author Rody Zakovich's visualisation "Triple Play Art" is shortlisted for a Kansar Information Is Beautiful award in the Sports, Games and Leisure category. Jacob will talk to us about his nominated viz as well as his Iron Viz experience.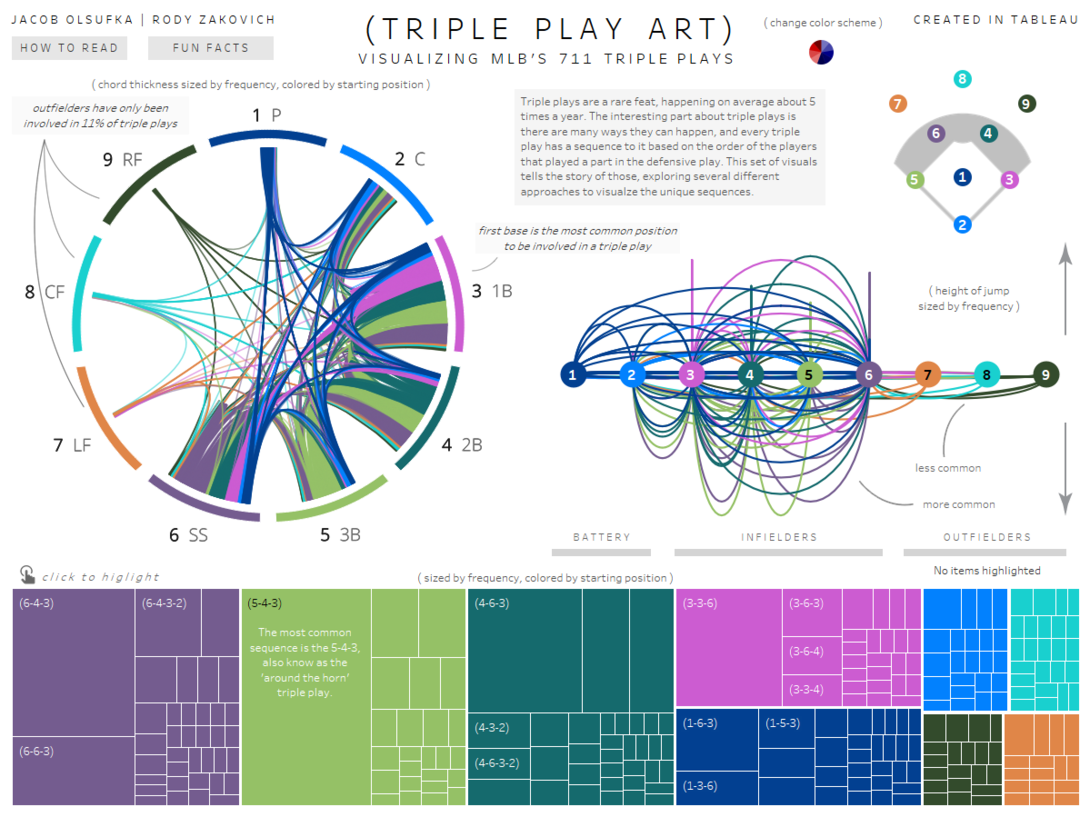 Last but by no means least we will be joined by Russell Spangler. Also from Seattle, Russell was a finalist in the 2016 Tableau Iron Viz competiton in Austin. Russell entered the 'Animal' themed Iron Viz feeder this year with a beautiful visualisation entitled "Cats Without a Home" about tiger endangerment and the threats the species are currently facing in the wild. Russell's visualisation is on the shortlist in the Humanitarian / Global category at the upcoming Kantar awards. Russell will talk us through his viz and some of his techniques.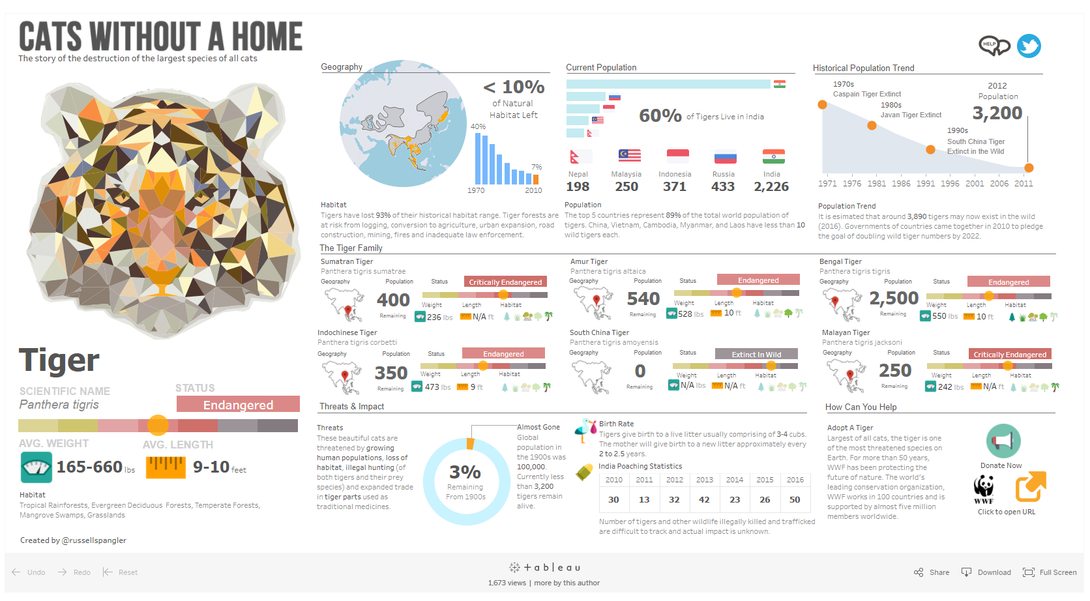 As always there will be pizza and a few drinks to keep the evening flowing.
We look forward to seeing you there.