London Speaking Forum 2017 - Division B Spring Conference & Contests
Description
Tickets on the door - £20
Everyone from all over London and beyond is invited to join us for London Speaking Forum 2017. A jam-packed programme has been laid out to cover the day, with 6 workshops, the International Speech & Evaluation Contests and 2 keynote speeches!
Refreshments & a cold lunch will be served.
A whole day of fun, learning, networking and inspiration for only £16.99!
Programme
9:00 Door opens and registration
9:30 Kick-off & Welcome
9:45 Choice of two workshops:
Ernesto Moreno (in Gallery Suite) - Life Hack: Finding your purpose and working out what you should be really doing
Diane Braidwood (in Old Boardroom) - Operating with high trust in a low trust world
10:45 Break & Refreshments served in Anteroom

10:45 Contestants briefing in Gallery Suite & Judges briefing in Old Boardroom
11:00 Keynote address by Bob Ferguson "Competition: The Driver for Speaking Excellence"
11:30 Evaluation Contest
12:30 Lunch Break - A cold buffet will be served in Anteroom
13:15 Choice of two workshops:
Glen Savage (in Gallery Suite) - Storytelling secrets: 'A great story can create your glory'
Simon Gibson (in Old Boardroom) - Rhetoric in the 21st Century
14:05 Choice of two workshops:
Lynne Cantor (in Gallery Suite) - Speaking without words - the power of Silent Communication
Manoj Menamparambath (in Old Boardroom) - Human Connection and Rapport Building - Is it related?
15:00 Break & Refreshments served in Anteroom
15:00 Contestants briefing in Gallery Suite & Judges briefing in Old Boardroom
15:15 Keynote address by Peter Botting "A Speech is a campaign"
15:30 International Speech Contest
17:00 Address by Andy Hammond - District 91 Club Growth Director
17:15 Results & Close
---
Keynote speakers
Peter Botting - A Speech is a campaign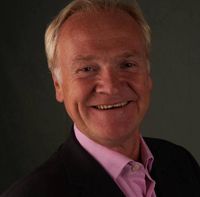 A storytelling coach for 24 years - has worked with politicians, political campaigns, business leaders and non-profits.Politically, he worked on the landslide UK National No2AV Referendum campaign where he was responsible for an unprecedented alliance between the Conservatives and the Labour Party. He helped get the National Anti-Slavery Day onto the UK statutes and coached the Sri Lankan Prime Minister for his Peace Speech to the UN General Assembly. Over 100 Members of the UK and European Parliament have been through his training process.
Since 2014, I he has been a SpeakerCoach at TEDMED, the health, science and medical part of the TED family.
Bob Ferguson - Competition – The Driver for Speaking Excellence
Only a small percentage of Toastmasters regularly enter the competitions and yet Bob believes that competing offers one of the greatest development opportunities in Toastmasters.
By committing to the competitions you get :
Clear goals and focus that will drive your development
A toolbox of habits that help you produce excellent speeches every time
The self- belief to express the value you'll add to the audience's life.
Bob will be explaining some of the skills and lessons he's collected from almost 20 years in Toastmasters competitions, showing you how they can help you write and deliver high quality speeches every time you perform.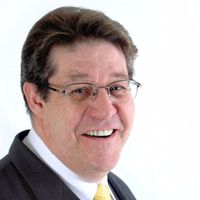 Bob is 2002 UK & Ireland International Speech Champion and World Championship of Public Speaking finalist, 2005 UK & Ireland Evaluation Champion and 2009 UK & Ireland Humorous Speech Champion. He now works as a a professional speaker.
---
Workshop presenters
Lynne Cantor - Speaking without words - the power of Silent Communication
Master the skill of silent communication; everything from your facial expressions to gestures to even what you wear. You will improve your skill as a speaker as well as being a great audience member.
We all make assumptions, both positive and negative, based on what we see and these assumptions can be hard to change. Do you know what 'silent' messages you give out? Do you even think about it?
To project the very best of yourself, make positive use of your non-verbal communications and make them work to your advantage.
Benefits participants will take away from the session:

The key components of silent communication

Using the non-verbal to project an air of confidence

Using the non-verbal to be a better speaker

The impact of appearance

Harmony with what you say, how you move and how you look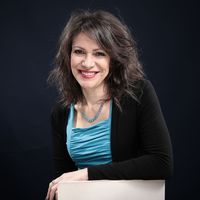 Having travelled the world as an International Operations Director Lynne Cantor became very aware of the importance of 'silent', non-verbal, communication. For example, hand gestures in one country would not be appropriate in another. In 2007, when grounded back in London, she joined Toastmasters. She combined the spoken and non-spoken word, which in 2012 helped her to win the UK and Ireland Evaluation Contest. At the time she wanted a better work life balance, changed her career and worked as an Executive Presence Specialist adding 'image' to the non-verbal and verbal communications.
Lynne is passionate about helping others to develop their confidence and speaking ability. Her workshop, 'Speaking without Words', focuses on your speaking image and non-verbal communications. Making you a better speaker without even saying a word!
Glen Savage - Storytelling secrets: 'A great story can create your glory'
Remember the wonderful pleasure of bedtime stories as a child. Nothing changes as we grow up. We are hard wired to love the magic of stories. They engage, entertain, enthrall and enlighten. In this workshop you can discover for yourself:

Why stories work

The structure of stories

How to create stories

How to use them effectively in your speeches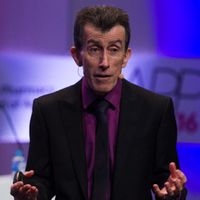 Glen, aka the 'Purple Speaker' is a multi-award winning public speaker, a qualified public speaking teacher and voice coach as well as an NLP Master Practitioner. He is a leadership development specialist, executive coach and lead trainer at the Purple Speaking Academy.
Glen's passion is to facilitate people to find their voice to inform, inspire and influence and to speak with more confidence, clarity and charisma. He is a lover of stories and the magic they can weave.
Attend his workshop called 'Storytelling secrets - 'A great story can create your glory'.
Ernesto Moreno -

Life Hack: Finding your purpose and working out what you should be really doing
During this workshop, Ernesto is going to help you to discover (or reconnect with) your true purpose and is going to present you with practical tools and exercises that will help realign what you do today with where you want to get to. This is not just a typical coaching workshop, but rather an unconventional insight and approach into how to hack financial reward and personal fulfilment based on personal experience and results. Some of the questions and topics Ernesto will be exploring include: What is your why and purpose? Why NOT knowing what to do with your life is perfectly OK? What should you really be doing with my life and why are you not doing it? How can you experience more fulfilment and happiness from what you do? What are your strengths and what can you do to capitalise on them? How to go about that career change you have been thinking of doing, or how to finalise take the plunge and launch your own business? Is entrepreneurship for me? This will be a rich, thought-provoking and inspiring workshop.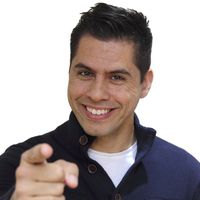 Ernesto is a business consultant and serial entrepreneur who have built a number of successful businesses in retail, franchising and professional services which today employ more than 250 people. Having previously followed a conventional career working for corporates such as Atos Consulting and PwC, Ernesto decided to jump ship and pursue what he thought would be a more fulfilling and financially rewarding path as Entrepreneur and Business Coach. He became the founder of Expanding Leadership, a consulting and training company that works with Business Owners and Entrepreneurs to help them scale and grow their businesses. Ernesto is also a qualified people development specialist, certified coach, TEDx speaker and accredited facilitator of the work of Brene Brown in courage, vulnerability and authenticity.


Manoj Menamparambath - Human Connection and Rapport Building - Is it related?
What is rapport building and what are the tools and techniques used to build it?
Building rapport is one of the most fundamental techniques to connect with people. It is the spoken and unspoken words that say 'we are on the same page'. Rapport building makes someone feel comfortable and accepted. It is important to know how to connect with others regardless of their age, gender, ethnic background, mood, or the situation. Active listening plays a key part in how effectively we communicate – most people love to talk about themselves yet find it hard when listening to others doing the same!
This workshop will look at the different aspects necessary to effectively build rapport leading to longer mutually beneficial relationships.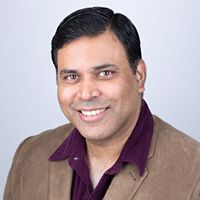 Manoj, an experienced accountant of more than 20 years is currently working for one of the big4 accounting firms and is an entrepreneur. His accounting experience spans working for companies such as Deloitte and KPMG and consulting with many FTSE 50 companies world-wide. In recent years, together with his wife, he has set up his own company distributing Amway consumer products. As an entrepreneur, Manoj regularly mentors and trains on business skills, people skills, leadership skills and has inspired more than 500 people to lead a life of financial freedom.
Simon Gibson - Rhetoric in the 21st Century
How to apply some of the age old tools of speechwriting to a modern speech, with practical examples from great speeches and some observations on what social media means for speechwriter.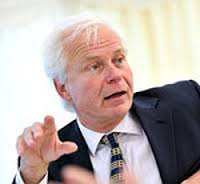 Simon Gibson is one of Europe's leading corporate speech writers. He originally started his career as a script writer for television, working primarily on documentary features and winning a number of international awards (Biarritz and New York Film Festivals). He then worked for IBM as executive speechwriter where he introduced the use of television to IBM companies across Europe and wrote and produced a weekly TV programme. Finally, at IBM he also wrote the script for the award winning documentary "For A Smile" about aid projects in Africa.
He subsequently worked as a freelance speechwriter to the CEOs of NatWest, Ford UK and companies such as Shell, Toshiba Europe, NatWest Life, IBM UK, and Vickers plc.
Simon has also had three novels published: Dangerous Data, Blood Data and Closework, as well as the novella, Need to Know. Dangerous Data was short listed for the UK's top Crime Writer's award, The Golden Dagger.
His latest initiative is World Speech Day (15th March), a day dedicated to speeches and speech making through live speaking events across the globe: some 80 nations took part in 2017.
Diane Braidwood - Operating with high trust in a low trust world
Do you want to inspire connection, collaboration and innovation?
In a world changing more rapidly and radically than we have ever known, our ability to trust is being challenged like never before. It is no longer enough for us to adapt to change, for that in itself is temporary!
We need to ride the wave of change. To do this we need to connect with others, collaborate and create innovative solutions to problems that we've never experienced before. Critical to our success is our ability to trust.
After this interactive workshop you will understand
• The rewards of trust
• The keys to operating with high trust
• How to trust wisely
• What to do when trust is lost
This workshop is for people who would like to
• Develop more collaborative, creative relationships
• Inspire communities, groups and teams to work together
• Know how to approach conflict in relationships
• Know how to respond to trust issues
• Enhance their self-confidence, assertiveness and resilience

With 20 years experience of introducing change in companies large and small, from technology start-ups to public sector organisations, in the UK and internationally, Diane Braidwood is acutely aware of the importance of trust. Trust is essential to personal transformation, critical to relationship success and crucial for creativity and innovation in teams.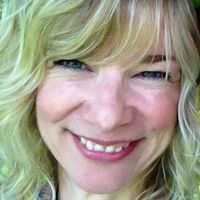 Diane is a consultant, coach and speaker specialising in trust. She runs interactive workshops and seminars for individuals and organisations on ways to cultivate trust from within. Passionate about inspiring people to lead with trust, her workshop 'Operating with high trust in a low trust world' teaches how to trust wisely and what to do if trust is lost.
Many thanks to our generous sponsor