Description
LONDON NOLLYWOOD FILM FESTIVAL 2017
Nollywood, 'the second largest film industry in the world' is coming to London. London Nollywood Film Festival (LNFF) is dedicated to exhibiting Nigerian cinema to a new breed of passionate audience across the globe. It's a platform curated to showcase Nollywood movies of international standards and a platform where Nollywood fans can come together and celebrate Nigerian Films.
---
Each year the very best films from Nollywood are hand-picked and hosted by LNFF.
Please note, tickets are selling really fast, so please BOOK ASAP to avoid disappointment.

---
The event schedule is as follows:
Movie - The Arbitration
Venue - Prince Charles Cinema, Leicester Square. WC2H 7BY
Trailer - https://www.youtube.com/watch?v=B0FchfxecDA
Date – 15th May 2017
Time - 6:00pm – 8:30pm
Ticket Price: £12.25
This is a fee-based event; guests will need to purchase their tickets.
If you register your interest to attend via Eventbrite, you will be sent an email with the link to buy your ticket.
Tickets - CLICK HERE TO BOOK YOUR TICKET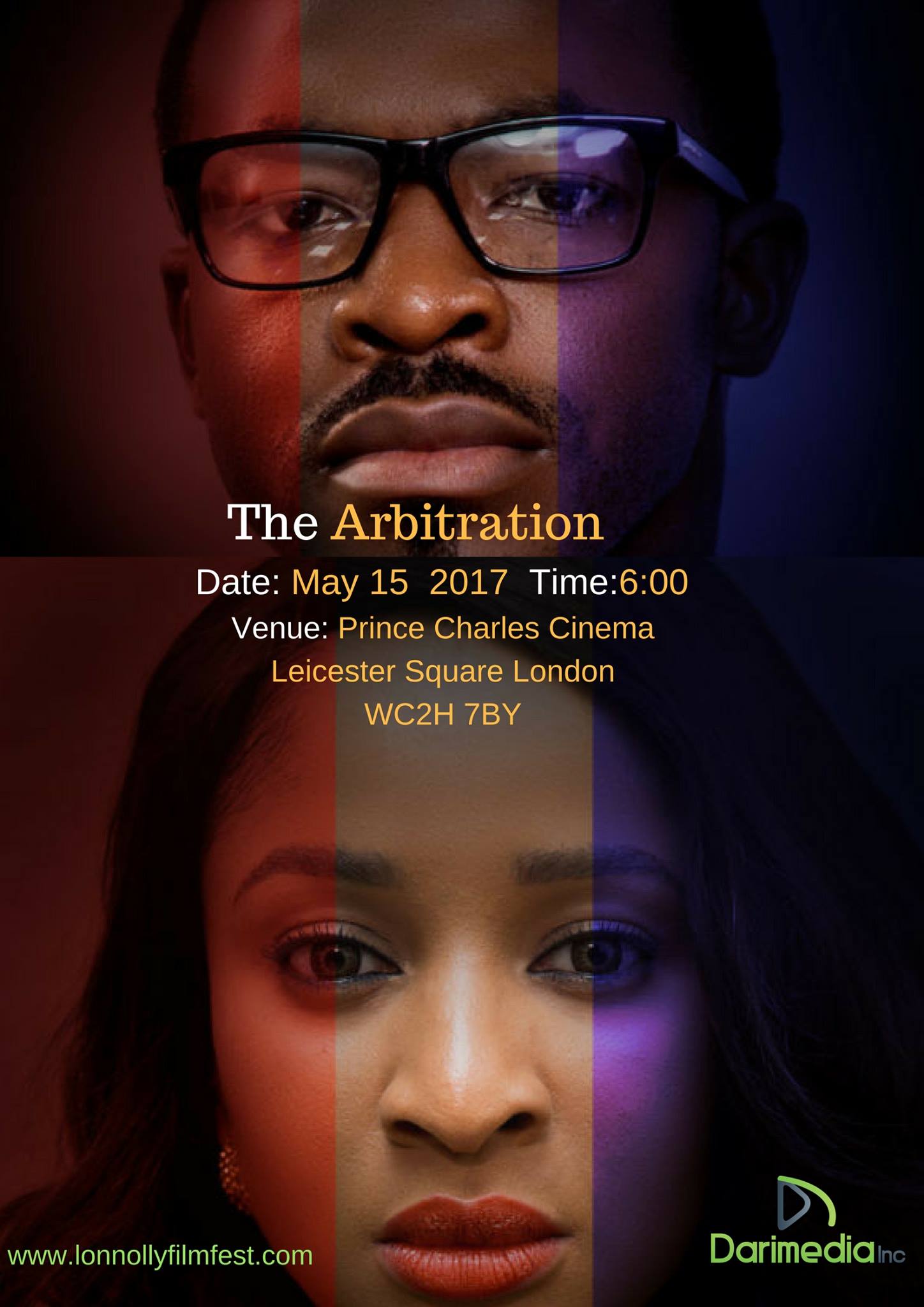 Movie Synopsis - The Arbitration is this year's selection for the launch of London Nollywood Film Festival 2017 which explores the emotional effects of a workplace affair between two geniuses Gbenga (OC Ukeje), founder of Iwaju Limited and Dara (Adesuwa Etomi) his right hand woman - who successfully built the business from an idea into the empire it is. As a result, an arbitration panel was constituted to find out the truth. The key question here is who's telling the truth?
This is a fee-based event and guests will need to purchase tickets. CLICK HERE TO BOOK YOUR TICKET
If you have any questions need more information, please contact:
or visit http://www.lonnollyfilmfest.com/screening-schedule.html
We hope to see you there!