London New Tech Startup 101 Course January 2016

Monday, January 11, 2016 at 9:00 AM

-

Friday, January 15, 2016 at 4:00 PM (GMT)
Event Details
Silicon Roundabout Startup 101 Course
A comprehensive course on how to build a successful startup from A to Z.
Created by London New Tech and Santa Monica New Tech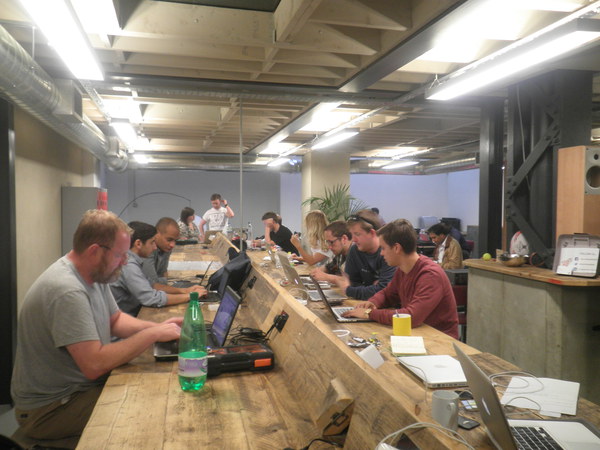 Where: London, EC2M 4YD


Date: January 11-15, 2016
Time: 9AM-5PM
Course Costs:
5 Days - £499 (Early Bird till Jan 6)
5 Days - £649
Overview:
Over the course of 5 days, you will learn not only what an MVP, proof of concept, go-to-market strategy, and user experience design are, but also learn to pitch, meet with real investors and mentors and learn from already successful startups.
You will be introduced to the Silicon Roundabout Community in action.
It all starts with vision and continues with dedication.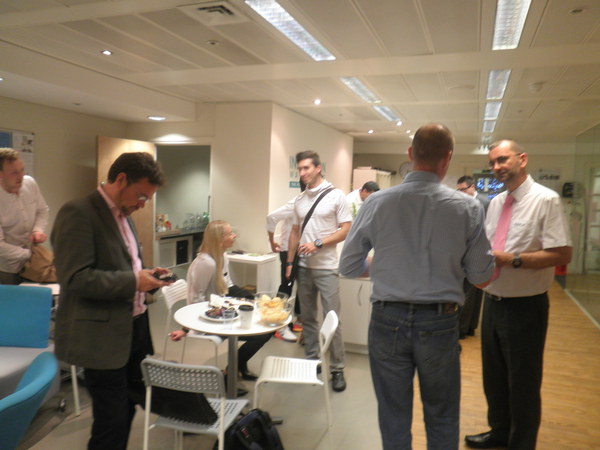 What is included (5 Day Course):
5 Days of learning sessions led by 10+ Silicon Roundabout professionals: Instructors, Mentors and Investors
3 Successful Startups 
3 Tech Hubs
1 Pitch/Demo Night
5 Breakfasts
5 Lunches
Our Stellar Instructors:
Ian Collins, LinkedIn, Co-Founder and COO, Woto
Alan Chapman, LinkedIn, ManagingDirector, Host Digital
Ana Herrera, LinkedIn,Director, Progressing People Limited
Miho Aishima, LinkedIn, Founder and Creative Director, Aishima
Osmond Dsilva, LinkedIn, IT Manager and Founder, Tech City Coffee
Paul Sullivan, LinkedIn, Managing Director, Modedaweb
Edmund Ingham, LinkedIn, Founder, Haggerston Media Tech
Pavel Dolezal, LinkedIn, Partner, Keboola
Adhrita Nowrin, LinkedIn, Managing Partner, Avant Ventures
Dr. Akhtar Khalil, LinkedIn, Director, My Smart Remote
Rebecca Clifton, LinkedIn, Independent Product Manager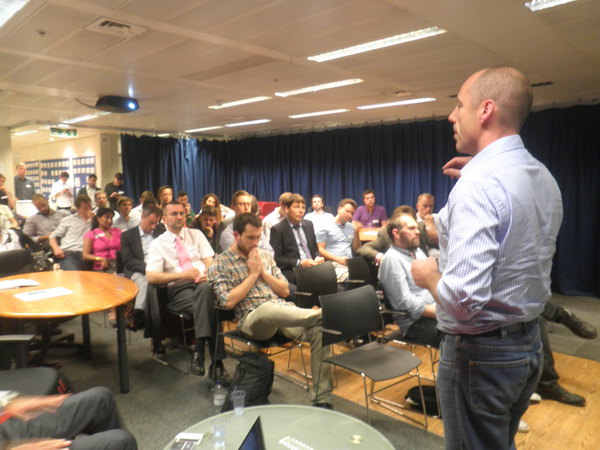 Course Agenda:
Monday, Jan 11
Module: Intros/Team/Strategy
9AM Breakfast, Introductions
10AM Intro to Silicon Roundabout and Startup World
11AM Building the Team and Business Development
12PM Lunch with a Startup
1PM Branding for Startups
2PM Video Tips
3PM Happy Hour (Optional)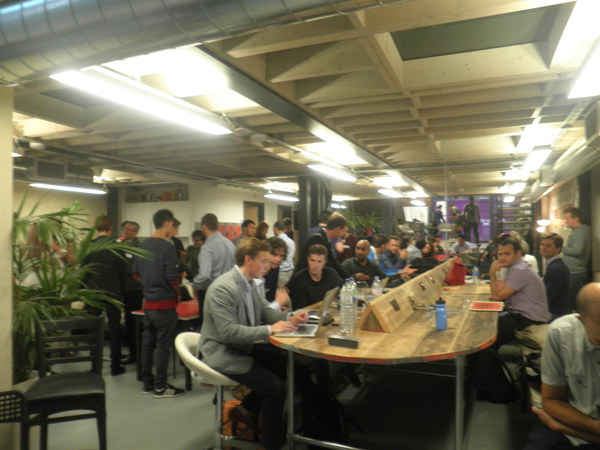 Tuesday, Jan 12
Module: Marketing/Lean/Technology
9AM Breakfast, Idea generation
10AM Lean Methodology

11AM Marketing/Social Media 
12PM Lunch with a Startup 
1PM CTO and Technology Development

2PM Group Exercise

3PM Happy Hour (Optional)
Wednesday, Jan 13
Module: Revenue/Finance/Pitch
9AM Breakfast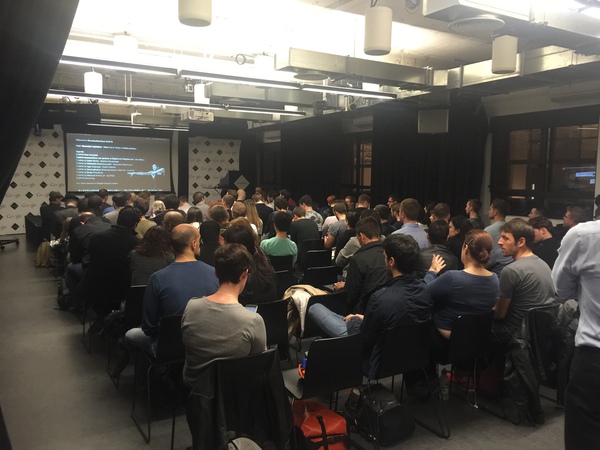 10AM Startup Financials
11AM Revenue Creation 
12PM Lunch 
1PM Getting Funding and the Pitch
2PM Group Exercise
3PM Happy Hour (Optional)
Thursday, Jan 14
Module: Product/Project Management/Scaling
9AM Breakfast
10AM Customer Development
11AM How to Scale Your Business
12PM Lunch
1PM Project Management
2PM Product Development Tips
6PM Private Tour of 1 Tech Hub
6:30PM London New Tech Event: Pitch and Demo
Friday, Jan 15
Module: UX/Legal/Lessons for Startups
9AM Breakfast with Mentors
10AM User Experience Design  
11AM Legal Matters for Startups
12PM Lunch with a Startup
1PM Innovation and Commercialisation 
2PM Lessons Learned and Next Steps
3PM Final Happy Hour (Optional)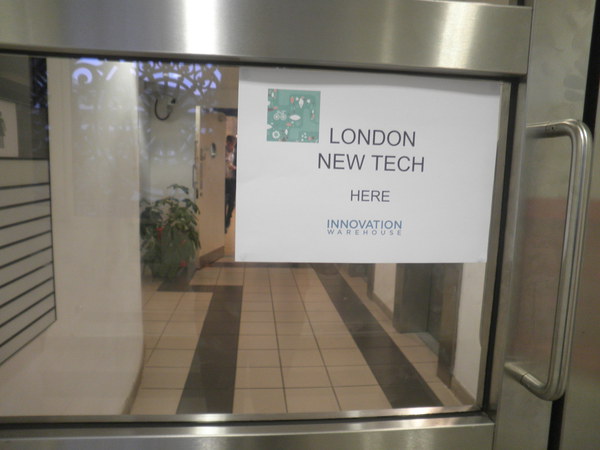 Please, purchase your tickets via Eventbrite. Tickets are non-transferable.
Cancellation Policy:
3 Weeks or more before Jan 11, 2016 – Full refund, except Eventbrite fees.
2 Weeks or more before Jan 11, 2016 – 50% refund, except Eventbrite fees.
1 Week or less before Jan 11, 2016 – Non-refundable.
Travel Arrangements:
If you need help with arranging airfare/accommodations, contact any travel agency or make your own arrangements via Airbnb.com or priceline.com.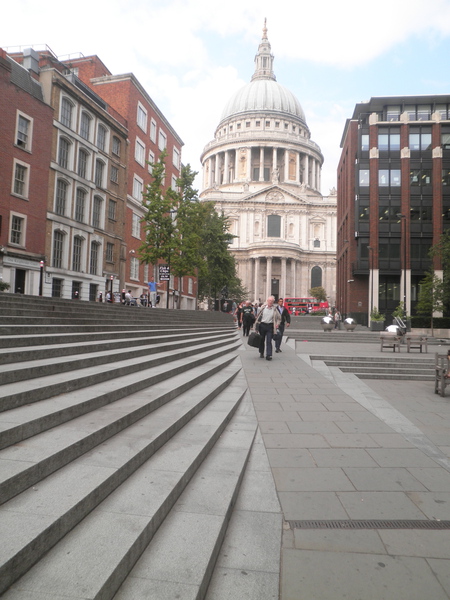 Background: 
For the last 3.5 years, Startup Human invited local and international web and mobile startups to pitch/demo at our events. We helped grow three big tech communities: Los Angeles, Paris and London. Over the years, we learned that to launch a startup is one thing and to make it successful is another. And so we are announcing our third course on how to do tech startups right. See feedback and pictures from our first one in August and second one in October.
http://www.meetup.com/London-New-Tech/
We hope you can join us!
When & Where

WeWork
9 Devonshire Square
EC2M 4YF London
United Kingdom


Monday, January 11, 2016 at 9:00 AM

-

Friday, January 15, 2016 at 4:00 PM (GMT)
Add to my calendar
Organizer
London New Tech is a group of entrepreneurs who meet monthly to showcase new technology from London and around the world. Our events feature 5-7 presenters who pitch/demo their technology and answer questions (5+5min).  The idea is to promote new technologies to a tech-interested public, potential clients, employees and investors. Finally, we provide inspiration and networking opportunities for people who are passionate about technology and are pursuing what they love.