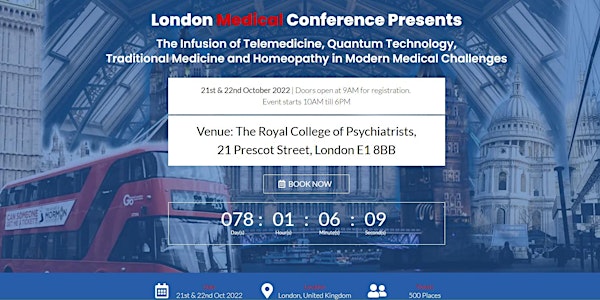 London Medical Conference
Location
Royal College of Psychiatrists
21 Prescot Street
London
E1 8BB
United Kingdom
Refund policy
Contact the organiser to request a refund.
Eventbrite's fee is nonrefundable.
The Infusion of Telemedicine, Quantum Technology, Traditional Medicine and Homeopathy in Modern Medical Challenges
About this event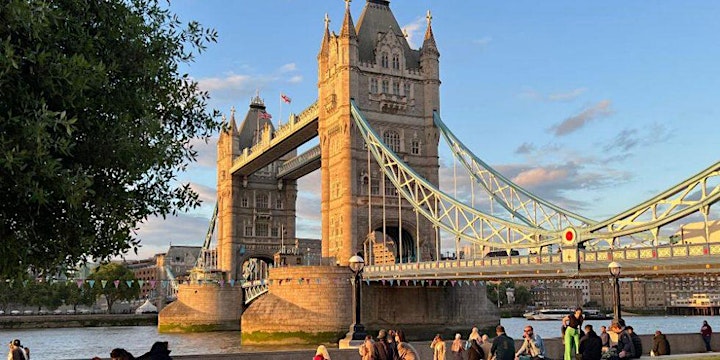 We bring together Medical and Wellness Specialists on our innovative Learning Platform to share the ground-breaking, astonishingly ingenious Medical Opportunities of – for amazing instance – 'Quantum Technologies' augmentations of Doctors' professional skill-sets to stimulate 'Patients' Recovery Probabilities'. Discovering this and other trail-blazing ways and means of Futuristic Medicine fired up our enthusiasm to become deeply involved in exhibiting these wondrous marvels to the world.
Hence: Welcome to 'The London Medical Conferences'.
➤ The London Medical Conference 2022, the 2-day symposium designed to become the established must-attend Annual Telemedical Convention, gathers together the global "spark-plugs" of Traditional and Alternative Medicine Communities with the key-players of their related Supply-Chain Sectors. The Conference interconnects its Global Attendees with like-minded participants who are also intent on sharing, exchanging and exploring together what they discover on the beckoning pathways of 'Innovation in Traditional and Alternative Medicine'.
➤ The London Medical Conference is a Global Platform for Biomedical Companies; Entrepreneurial Start-Ups; Clinical Researchers; Specialists; Practitioners; Consultants; Doctors; Scholars; Engineers; Manufacturers; Sellers; Buyers and Students to frame mutually-productive relationships that will strengthen and share their experiential knowledge of state-of-the-art interdisciplinary approaches. It builds a professional network of people who work in every aspect of the continuum, the multidisciplinary medical field, from innovative manufacture to advanced patient-care.
➤ The Conference is a superb opportunity for Innovators and Researchers to showcase their work and, by collaborating with leading companies and universities, to gain the support they need to cultivate their trail-blazing ideas.
➤ As an exhibitor you will have on-the-spot exposure to attract and generate new leads; to increase your Brand-Awareness; to boost your profile; to meet suppliers and to evaluate the possibilities and probabilities of how medicine's interdependent sectors' innovative developments could benefit your business' growth. Contact our Sales Team for 'Sponsorship and Exhibition Packages'. Contact Our Sales Team
➤ Medical Graduates who are yet to resolve their careers' optimal directions in a technologically-accelerating world will gain, in concert with what they absorb from the Conference's presentations and discussions, by meeting both Telemedical and Alternative Medicine Professionals and Exhibitors displaying their case-improvements in current Health-Industry trends.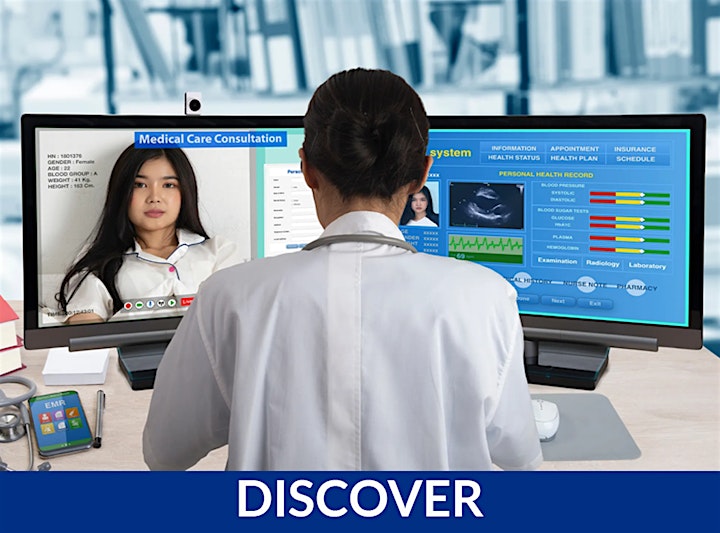 DISCOVER THE INFUSION OF HEALTHCARE WITH FUTURISTIC TECHNOLOGIES
➤ How to Optimise Health with the long-lasting results of user-friendly, effective Neo-Technological Devices.
➤ Become more effective in alleviating chronic recurring conditions with Quantum, AI, AR, and VR remotely 24/7/365 anytime, anywhere with these Bio-Tonic Technologies.
➤ A Demonstration of how Quantum Wellness Devices can provide distanced solutions around the globe to connected patients.
➤ Preventing and Reducing the Health Risks of Radiation emanating from domestic equipment, portable and wearable technologies.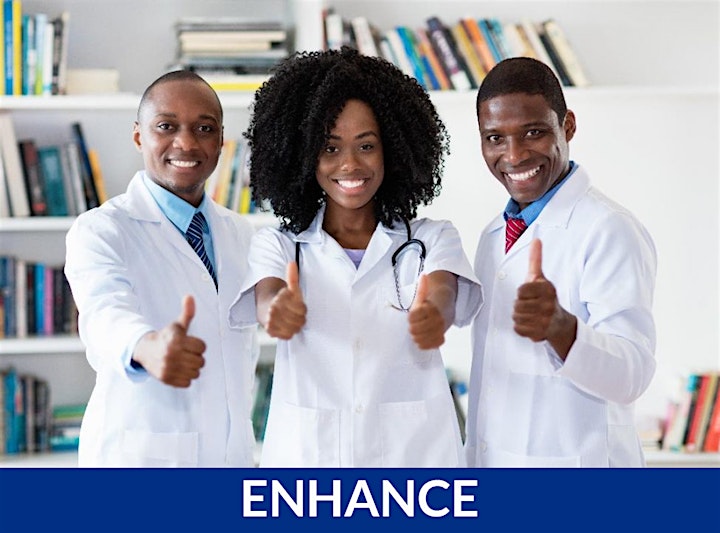 ENHANCE YOUR TOOLKITS WITH NEW DISCOVERIES IN LIFESTYLE & ENERGY MEDICINE
➤ Innovative, enhanced products to relieve Psycho-emotional Stress.
➤ Nutrition and Lifestyle: Fighting Diabetes by boosting the Immune System.
➤ The Homeopathy Evolution in pandemic and modern diseases.
➤ Tropical Diseases treatment using Energy Medicine and Technology; Lifestyle Medicine Techniques to detox and optimize body functionality through intestinal health and obesity reduction.
➤ Managing Eating Disorders and Alkalised Nutrition.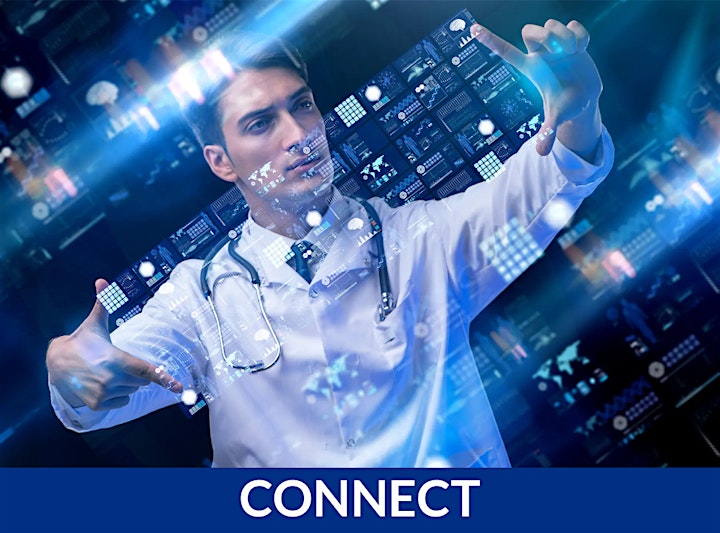 CONNECT TO GENERATE GLOBAL OPPORTUNITIES BY:
➤ Accumulating CPD Points for Healthcare Professionals.
➤ Recognising and understanding present-day issues facing the Healthcare Industries.
➤ Interacting globally and working in partnership with Doctors, Health Professionals and influential Health Entrepreneurs while meeting potential Joint-Venture Partners for your business.
➤ Gaining Worldwide Access to Patients.
➤ Finding constructive responses to current challenges facing Health Entrepreneurs (Marketing the Practice; Financing; HR; Recruiting the right Staff; Providing Incentives and Motivations).
➤ Accessing Medical and associated Healthcare Jobs globally
ENJOY AND HAVE A GREAT TIME IN LONDON!
➤ The London Medical Conference is held in the most historical part of the City of London. The area includes in its architectural treasures the ancient Tower of London, the Victorian Tower Bridge and beautiful St. Katharine's Dock.
AGENDA
21ST OCTOBER 2022
10:00 AM - Today's Medical Challenges. Innovative Perspectives For Doctors
10:30 AM - Quantum Technology, Photonic Medicine And How We Can Benefit In The Modern Medical Environment
11:00 AM - The Relationship Of Plasma Amino Acid Profile To Diseases And The Use Of Amino Acid Utility Model Reporting System
11:45 AM - Networking Break (Teas & Snacks)
12:00 PM - Emerging Healthcare Technologies - An NHS Perspective
12:45 PM - Music & Sound Frequencies - Therapeutic Benefits
1:30 PM - Lunch Break With Networking
2:30 PM - Nutrition And Lifestyle - An Alternative Approach To Diabetes
3:15 PM - Intestinal Microbiome - How It Affects Mental Development
4:00 PM - Networking Break (Teas & Snacks)
4:15 PM - Opportunities In Digital Health Delivery To At-Risk Populations
4:45 PM - Panel Discussion
5:30 PM - Networking
22ND OCTOBER 2022
10:00 AM - Lifestyle Medicine - The Health Paradigm For The 21st Century
10:30 AM - Rewind Your Body Clock - The Complete Natural Guide to a Happier, Healthier, Younger You
11:15 AM - 'Ulysses Syndrome' - Meeting The Mental Health Challenges Of Global Migration
12:00 PM - Networking Break (Teas & Snacks)
12:15 PM - Logotherapy; Mental Health; Modern Therapeutics; Frequency Medicine
1:00 PM - Lunch Break With Networking
2:00 PM - Scope Of Homeopathy In Modern Medicine - A Homeopathic Approach To Delicate And Stunted Children
2:45 PM - Strategies To Deal With Psycho-Emotional Challenges & Pain
3:15 PM - Psychedelics - The Future Of Mental Health?
4:00 PM - Networking Break (Teas & Snacks)
4:15 PM - Panel Discussion: Longevity And Anti-Aging, The Scientific Evolution Of The Human Lifespan.
5:00 PM - Panel Discussion
5:30 PM - Networking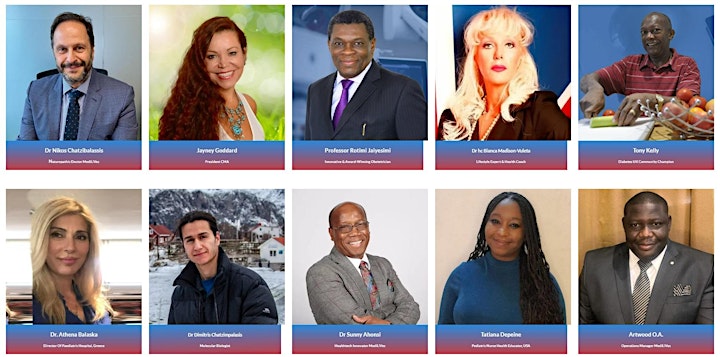 SPEAKERS
Worldwide Speakers Of Various Specialisations From The UK, The USA, Canada, India, Europe, Africa And South-East Asia Will Present At This Event.
Worldwide Speakers Of Various Specialisations From The USA, Canada, India, Also The UK, Europe, Africa And South-East Asia Will Present At This Event.
Dr Nikos Chatzibalassis
Naturopathic Doctor
MediLiVes
Nikos Chatzibalassis is a naturopathic doctor, graduated with BSc from The University of America and holds a PgD in Homeopathy from the Hahnemann College of London. Nikos is also a Certified BioPhotonic Therapy instructor, researcher and Biophotonic Analysis specialist.
He is now preparing his PhD Dissertation in human Biofield, Photonic energy in homeopathy and the clinical applications.
Having trained in a multitude of modalities including Herbal medicine, Traditional Chinese Medicine, physio-regulation, he brings a wealth of experience with his career and thousands of clients, providing them with optimum therapeutic options tailored to individual conditions.
He regularly holds seminars teaching medical doctors and professional holistic therapists, quantum and energy medicine practice. Nikos also graduated from the Aristotle University of Thessaloniki Faculty of Law and Finance in 1993.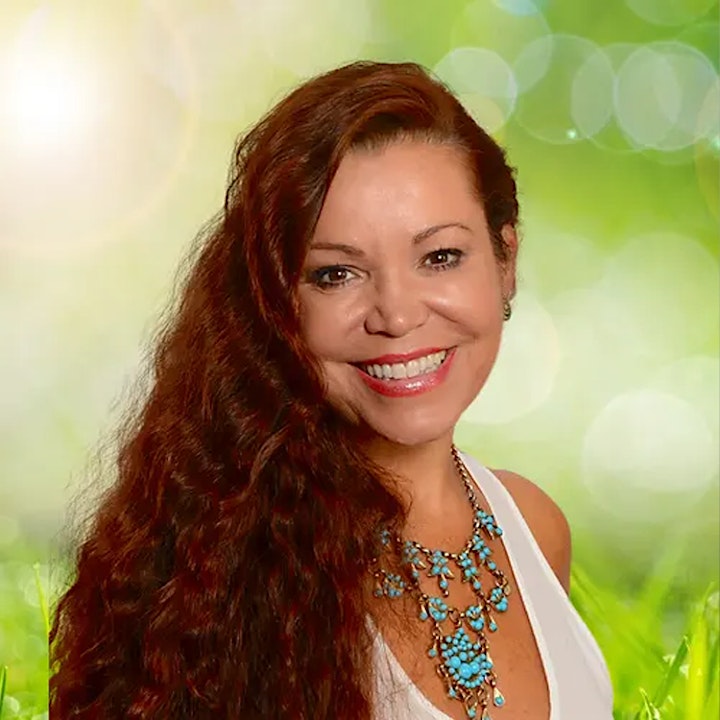 Jayney Goddard
President
Complementary Medical Association
Jayney Goddard is President of The Complementary Medical Association (The CMA) which is the world's largest professional membership body for complementary medicine (CM), and she is widely regarded as one of the leading experts on complementary medicine and natural healthcare.
Jayney has a vast depth of knowledge across the entire field of complementary medicine and can always be relied upon to provide substantiated research data during any interview, lecture or written work.
Jayney is a Fellow of the Royal Society of Medicine and a Fellow of the Royal Society for Public Health. She has a Master of Science post-graduate degree from the University of Central Lancashire and is beginning her doctorate in January.
She was recently awarded the Complementary and Natural Healthcare Expo Award for Outstanding Contribution to Complementary Medicine - which was judged by a panel of respected complementary medical professionals and a group of high profile captains of industry coming from backgrounds as diverse as banking, insurance and entertainment.
She has a busy practice (UK, USA and Skype) where she uses a range of complementary medical approaches with her patients, including homeopathy, psychotherapy, nutrition, herbal medicine, Mind/Body medicine and hypno-analysis. Jayney's special clinical interests include auto-immune disease and natural anti-ageing/rejuvenation strategies.
Jayney is editor of "With Our Compliments", the Journal of The Complementary Medical Association and she is a high-profile contributor to print and broadcast media.
Jayney is the complementary medical expert for various newspapers and magazines and is a regular guest on television and radio when expert opinion is required on any aspect of complementary medicine and natural health care.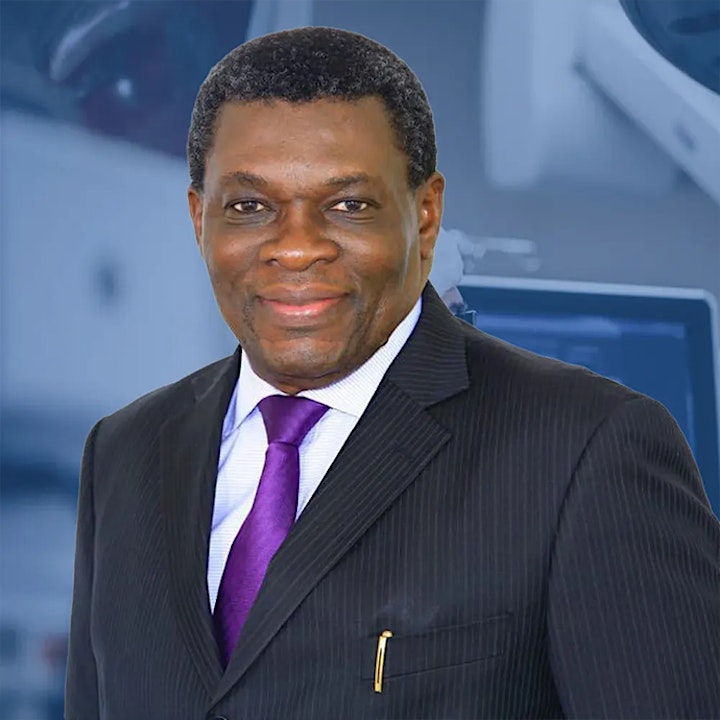 Professor Rotimi Jaiyesimi
Innovative & Award-Winning
Consultant Obstetrician
Professor Rotimi Jaiyesimi is an innovative and award-winning consultant obstetrician and gynaecologist based at the Nuffield Health Brentwood Hospital. He has acquired vast experience in a wide range of obstetric and gynaecological disorders. His areas of expertise include heavy periods (menorrhagia), pelvic pain, endometriosis and menopause. He is also qualified and experienced in offering psychosexual counselling and medi legal services.
He graduated from the Ibadan Medical School, Nigeria in 1978 and holds master's degrees in business administration and medical law. In 1993, he proudly became one of the first Nigerians appointed as a consultant in obstetrics and gynaecology in the UK.
He later continued his training, becoming a fellow of the Royal Society of Public Health, the West African College of Surgeons and the Royal College of Obstetricians and Gynaecologists (RCOG)....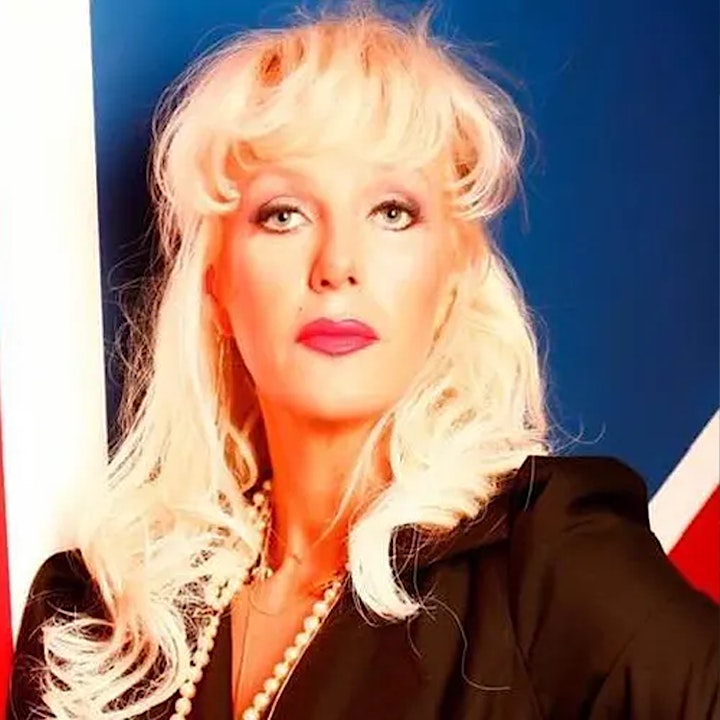 Dr. hc Bianca Madison-Vuleta
Lifestyle Medicine Expert & Health Coach
MediLiVes
Dr. hc Bianca Madison-Vuleta is a Lifestyle Medicine Expert and Health Coach. She has attained her extensive knowledge of natural and complementary medicine by studying with many of the world's leading experts, including Lifestyle Medicine training at Harvard Medical School.
She has been awarded PhD Doctor of Humanities (honoris causa) from The American University USA (AUGP-USA).
She is a Board of Directors member and Consultant for MediLiVes (www.medilives.co.uk), an innovative company which provides the infusion of medicine and modern technology (Doctor In Your Pocket, Hospital In Your Home).
MediLiVes are proprietors of a unifying protocol that adds extraordinary value to the current medical, health, wellbeing and therapy services in providing the best possible way to treat patients by combining the superior medical, health and wellbeing dispensations on a single platform.
Bianca is Founder and Co-chair of The British Academy for Lifestyle Medicine, whose mission is to provide world class education in promoting healthier and more responsible lives through sustainably improved lifestyle choices.
Lifestyle Medicine is widely recognised as the holistic model which is transforming and revolutionising the Western healthcare system. Bianca is very honoured to be at the cutting edge of the global wellness revolution.
She is a Fellow of the Complementary Medical Association (world leading professional membership association) and a member of The Royal Society of Medicine.
She commands immense authority and respect in the field by writing, presenting and lecturing internationally, alongside her successful therapy practices in London and Oxfordshire.
Bianca specialises in Lifestyle Medicine and preventative healthcare, wellness and anti-ageing coaching and Clinical Psychoneuroimmunology (CPNI), mind-body health optimisation.
Her expertise, passion, dedication and professionalism have resulted in an expanding local, international and celebrity client base. Each client is assured a one-to-one consultation with blood microscopy analysis and a detailed assessment of medical history, fitness, lifestyle, mental, emotional and spiritual status.
Utilising a variety of therapies from her repertoire, Bianca facilitates the removal of the root causes of her clients' chronic health issues, which leads to restoration and maintenance of their joyful and vibrant health and well-being.
Her motto is: "Nurture your mind, nourish your body, heal your life."
Bespoke lifestyle, fitness, emotional and dietary recommendations and modifications, delicious and nutritious plant based whole food meal plans, superfoods and effective supplementations, combined with skillful and compassionate support, guidance and coaching, all contribute towards achieving sustainable results and maintaining long term peak health, including fit and toned body, optimised energy levels, sleep, fitness, brain power and overall performance.
Bianca's exceptional skills with hypnotherapy, NLP, counselling and psychotherapy are in high demand with clients who are struggling with emotional and psychological challenges, such as addictions, relationship problems, weight issues, stress, career and self-esteem challenges, bereavement etc.
Bianca strongly believes that when we heal the Earth, we heal ourselves.
Her own passion for the individual and planetary health motivates her to instil enthusiasm in her clients for living greener and more natural and holistic lifestyles.
As Co-Founder of Sustainable Planet Foundation and Trustee of Green Economics Institute, Bianca has been collaborating for many years with numerous national and international human rights and environmental NGOs as a committed and inspired global campaigner, author, fundraiser and public speaker.
Her commitment to human rights and social justice continues through her collaboration with the US Institute of Diplomacy and Human Rights in her role of Human Rights Leader.
Her passion is to change the world by raising awareness and promoting solutions for women's global health issues, gender equality, sustainable global food production and environmental and social justice.
In recognition of her philanthropic work, she has received Ambassador for Peace award from UPF, an NGO with a special consultative status with the UN, has served as Global Poverty Ambassador for Global Poverty Project and was recently featured in Inspiration Bible, a book devoted to inspiring and uplifting humanity.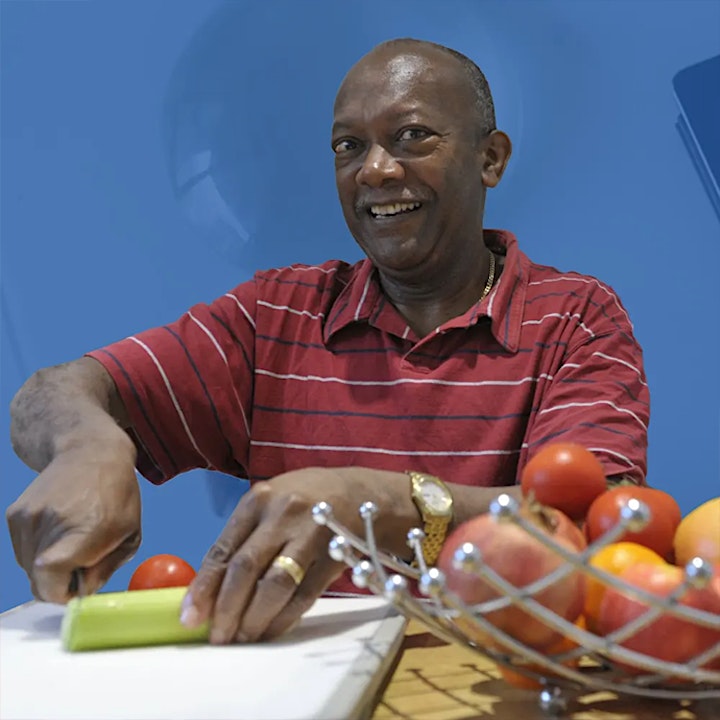 Tony Kelly
Diabetes UK Community Champion
Tony Kelly has been a Diabetes UK Community Champion Volunteer for seven years devoting his time educating ethnically diverse communities in the West Midlands and further afield about health and well-being on diabetes, a medical condition which runs in his family. He sits on NHS Birmingham and Solihull Clinical Commissioning Group as a Patient Leader and has done numerous videos for other CCGs because of his positive message about diabetes. He is proud of the fact that he has controlled his type 2 diabetes with physical activity, including Pilates, yoga, Zumba and aqua-aerobics every week and a healthy well-balanced diet since being diagnosed 14 years ago, which means he has never taken medication.
Tony was headhunted by the Queen's Diamond Jubilee Trust to hold diabetes workshops in Commonwealth countries where type 2 diabetes is rampant and was in Dominica last summer on one of those missions, with others to follow. He was interviewed in June 2018 on BBC 2 TV NHS Live from the Queen Elizabeth Hospital commemorating the 70th anniversary of the National Health Service.
Tony writes for the Phoenix newspaper and is in demand for radio and television interviews about type 2 diabetes. He is a Patient Lead for the National Health Service, Birmingham and Solihull Clinical Commissioning Group. He has been featured in healthy lifestyle videos with some on the internet, emphasising his positive approach to managing/controlling his diabetes. He did diabetes awareness sessions in Dominica, in July 2018 and June 2019 in Canada. On average he does 130 diabetes community events per year in Britain.
Some of their diagnostics and therapeutic innovative devices have no analogues in the world and can deal with about 2500 health complexes which largely replaced the Medicine Chest. They are designed to maintain and restore physical health and wellbeing; normalise the function of the internal organs; strengthen the immune system; and many more.
He has won ultiple community awards for his work on diabetes:
🢂 2015 Diabetes UK Regional Campaigning and Raising Awareness Award.
🢂 2017 Diabetes UK Regional Reaching Out and Connecting Award
🢂 2017 Association of Jamaican Nationals Seven Heroes Award for contribution to the development of the Jamaican community and other Nationals in the United Kingdom.
🢂 2017 Bexlive Award Community Champion: Celebrating People of Colour
🢂 2017 Cmmunity Foundation: Community Inspiration Award, Health and Well-Being Award. Top 3 finalists.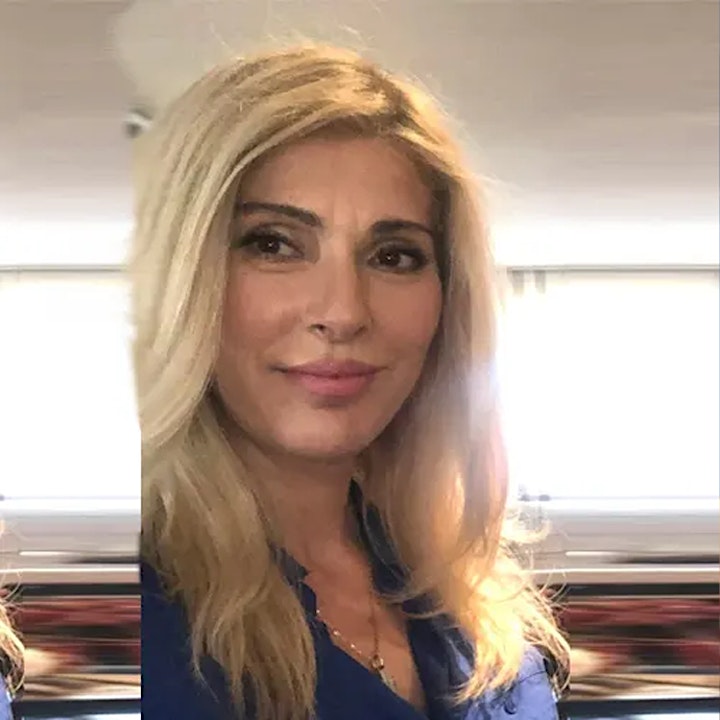 Dr Athena Balaska
Director Of Paediatric Hospitals
Dr Athena Is A Medical Neonatologist Director Developmental PediatIn Pediatric Development Department Of Pentelis Pediatric Hospital In Greece.
Dr Athena Graduated Aristotle University Medical School With Medical Specialty In Pediatrics. She Holds A Msc In Holistic Integrated Therapeutic Systems of The Aegean University.
From 2016 To 2018 Dr Athena Developed Further Specialisation In Neonatology And Social-Development Pediatrics.
Dr Athena Has Multiple International And National Presentations, Many Scientific Article Publications, Research Activities And Teaching Experience.She Is A Co-Author In Two Medical Books.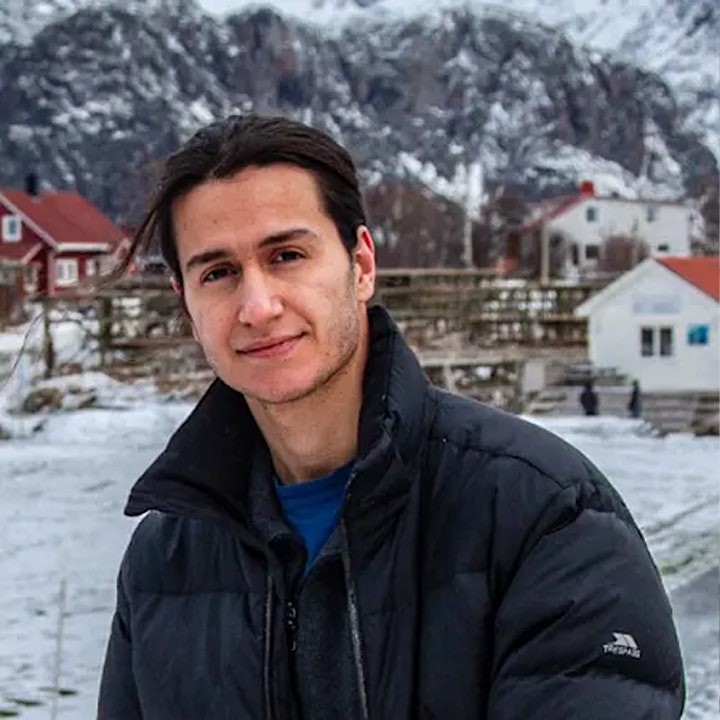 Dr Dimitris Chatzimpalasis
Molecular Biologist
Dimitris is a biologist graduated from Aristotle University of Thessaloniki in 2022. Even in the beginning of his career, he has already applied plenty of biotechnology and genetic engineering techniques. Hence, he has developed a strong interest in molecular biology and genetics and yet, he is thirsty to deepen even more.
In his bachelor's thesis, he was researching the expression of some stress proteins during insect breeding by using different substrates. Good work paid of by getting great results which are going to be published soon by his supervisor.
Till present, he has already participated in two internships. Last year he worked for HCMR institute in Athens where he studied the antibacterial activity of insect extracts against fish pathogens. Afterwards he went to Fondazione Edmund Mach in Italy in terms of Erasmus+ placement in order to study the expression of three genes which produce three important procurses during costanulide synthesis.
Concluding, as a result of his loyalty and desire to evolve as a scientist, every supervisor will mention him in a variety of publications. He is looking forward to study further in molecular biology while contributing in the society within volunteering and other activities.
Dr Sunny Ahonsi
Healthtech Innovator
MediLiVes
Sunny founded MediLiVes, a UK-based organisation, to demonstrate how the efficacies and the applications of Innovative Technology, both to traditional and alternative approaches, are providing solutions for patients regardless of their socioeconomic class or geographical location. Their mantra is: DOCTOR IN YOUR POCKET, HOSPITAL IN YOUR HOME.
With the latest technological developments, MediLiVes now offers 'Bio-Resonance Therapy', an alternative medical method by which, by analysing and using target-specific human bio-frequencies, are able to discover and measure pathogens in the human body. Thus, recommending in accord with the patterns of the diagnostic analyses of a given Patient's unique whole-body frequencies they have the capacity and capability to apply specific curative bio-resonance frequencies to maintain and improve the overall conditions of the Patient's health....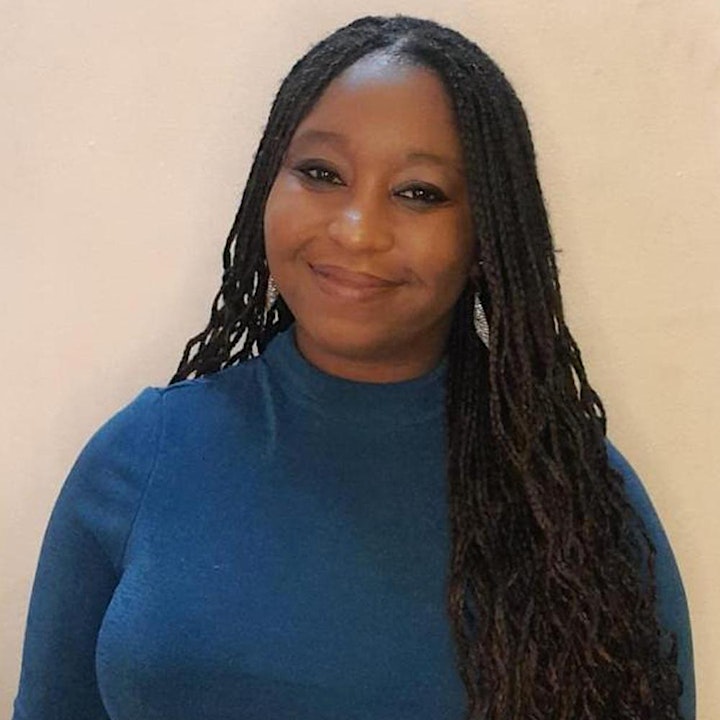 Tatiana Depeine
Pediatric Nurse Health Educator, USA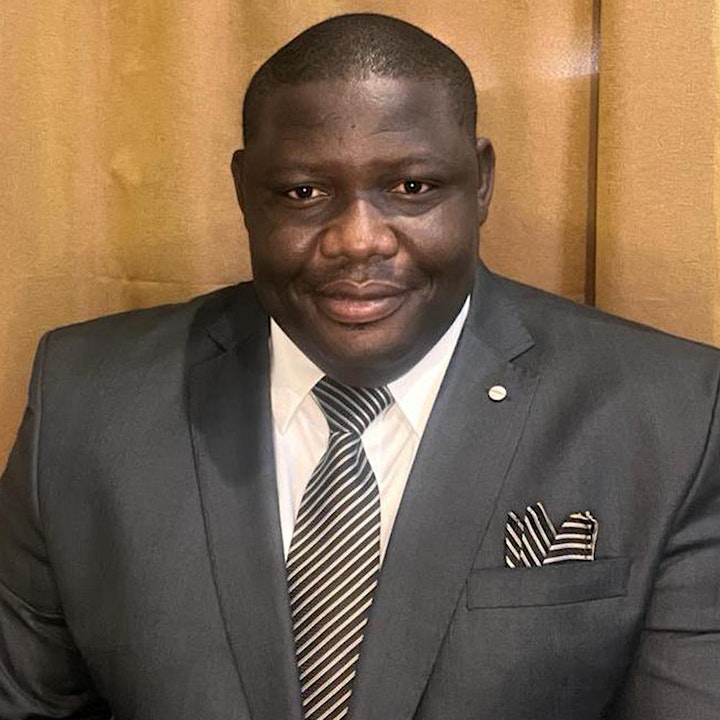 Artwood O.A.
Operations Manager MediLiVes
VENUE
The Royal College of Psychiatrists, 21 Prescot Street, London E1 8BB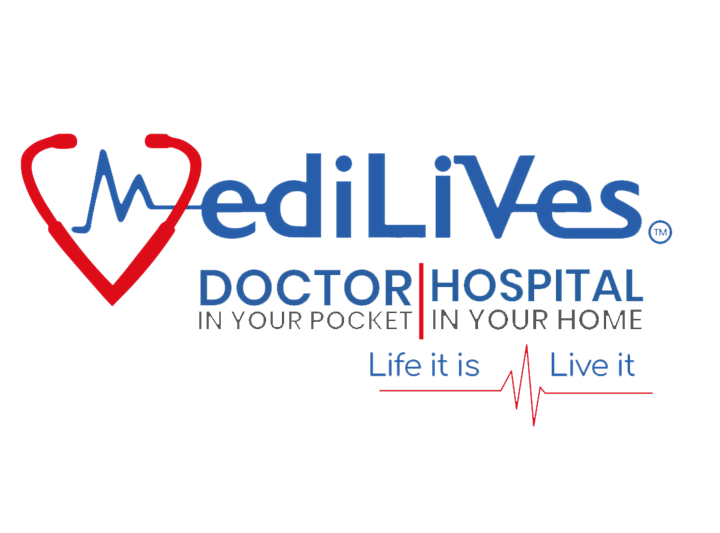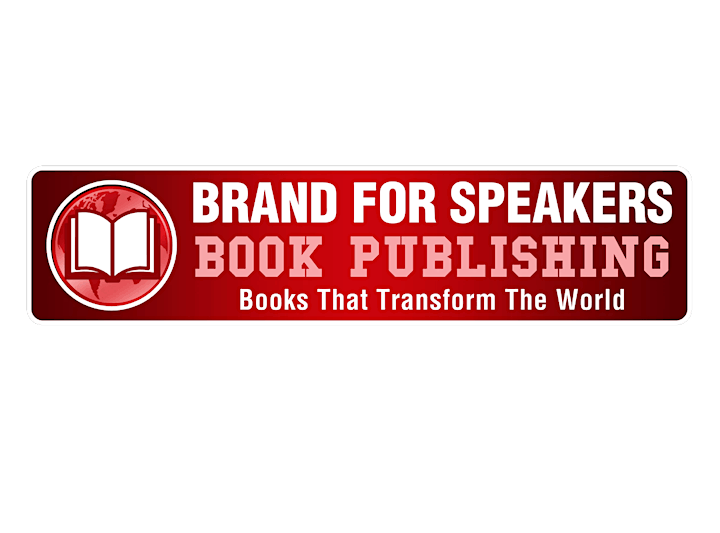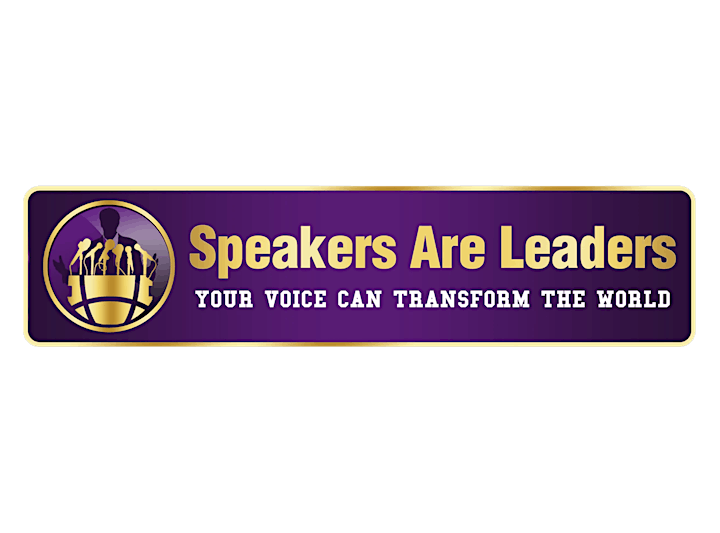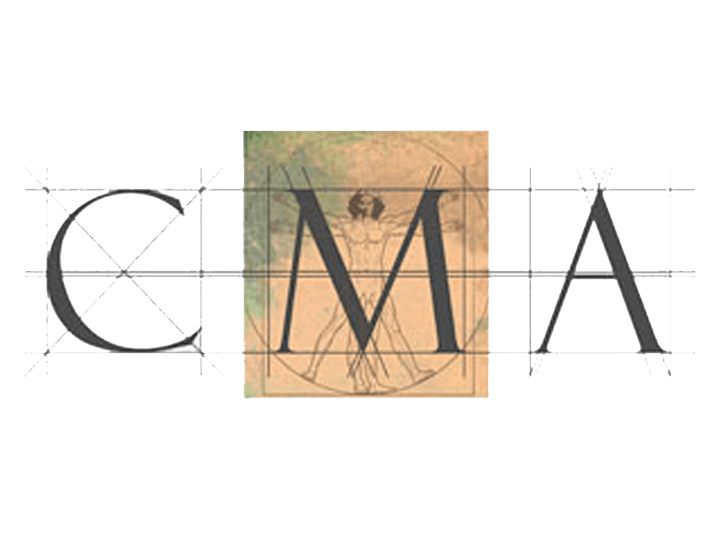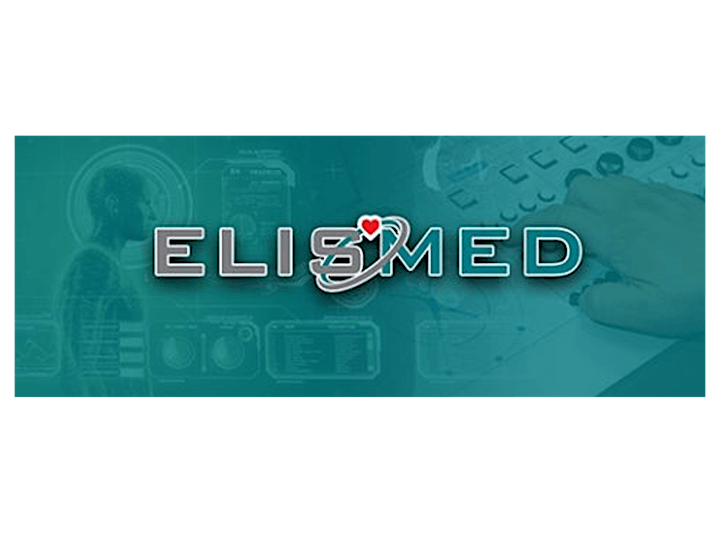 CONTACT
LONDON MEDICAL CONFERENCE LTD
Office Address: 1 St Katharine's Way, London E1W 1UN, UK
CONTACT – info@londonmedicalconferences.com
Phone: 07557351222
WhatsApp: 07557351222