Description
Calling all London freelance designers, art directors, copywriters and geeky dev guys!
Missed an invite to the 'proper' agency Christmas party this year? Or maybe you happen to find yourself in between contracts this December?
Worry not my fellow freelancer. I'm organising Christmas drinks for us, the London freelance community.
Join myself and a lovely bunch of London freelancers for drinks, good chat and bad Christmas jumpers on Thursday the 7th of December for the first ever, annual London Freelancer Christmas Drinks.
SPECIAL GUESTS INCLUDE:
The guy from the last agency who bailed and left you that shitty .PSD file with all the un-named layers. Yeah, he'll be there.
FREQUENTLY ASKED QUESTIONS:
What do I get for my hard earned freelancer £10?
You will get a couple of drinks and some lovely snacks, plus great chat with some fellow freelancers.
Where is it?
It's Christmas right! So we'll be laughing it up at Nordic Bar - an awesome Scandinavian style bar complete with a fake log cabin interior and moose heads. Be sure to wear your best vomit inducing Christmas jumper! I will be.
Nordic Bar
25 Newman St
Fitzrovia
London
W1T 1PN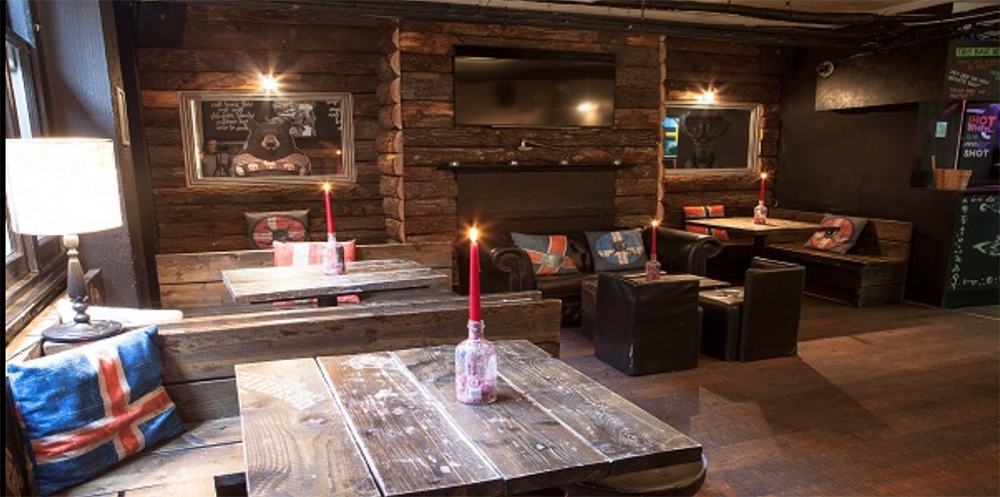 If I get an invite to the 'proper' agency Xmas Party, can I brush this thing and get a refund?
Yes, you can get a refund up to 7 days before the event. But we'll all hate you for not coming, but secretly be jealous cos the agency party will probably be way better.

Will there be a fancy dinner, a band, a DJ and all that lavish stuff like at the proper agency Xmas party?
No. The tickets are £10 guys which we'll be putting 100% towards booze and snacks for you. There'll be freelancers with beards sipping on pints probably talking about the how much better Sketch is than Photoshop. And how they hate agencies that don't use Sketch.

Who's organising this thing anyway?
Craig Barber, a fellow freelance designer / art director with support from the BlkBk.co community.
Who?
Hey, I'm Craig Barber a fellow freelancer who thinks it sucks when you're freelancing and you miss out or don't get an invite to the 'proper' agency Christmas party or agency events in general like team building holidays to Barcelona, free breakfasts on Fridays and leaving drinks for Mikey the long serving Creative Director who everyone loves but glad he's leaving so they can steal his Herman Miller chair.
So, I've decided to create our own freelancer Christmas drinks this year! funded by us. For us. Grab a ticket and come on down my friends!