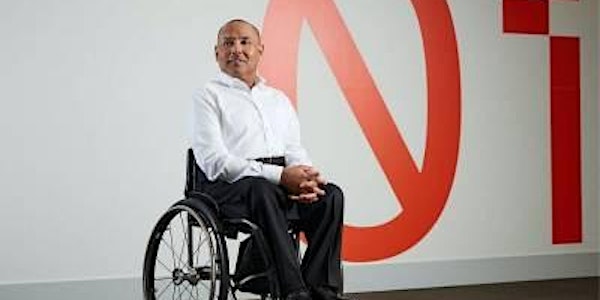 London Festival of Architecture zoom hosted by Disability Rights UK
Does the built environment work for Disabled people? Join the UK's leading lights in accessibility to find out how to make it work for all.
About this event
Did you know that a fifth of the population of the UK is Disabled? That's 14 million people. Have you considered that, if you don't die young, you're highly likely to become Disabled at some point in life? Can you always access the places you want to with your friends and family with buggies and wheelchairs, or with your older loved ones? Do you think buildings and our shared space environments are set up to serve people with disabilities, of any age?
Do you want to change the world to make sure you can access these places, at any point in life?
Join Pip Jackson, President of the Access Association, Jane Simpson, RIBA accredited architect and access and inclusion expert, Martin McConaghy a leading light in accessibility consultation, Chris Fry, one the UK's top disability lawyers, and Kamran Mallick, CEO of Disability Rights UK at this dynamic roundtable event to discuss how the built environment serves, or doesn't serve, Disabled people, and what you can do as students, practitioners, or curious interested parties, to make public and private living spaces truly accessible.
The event will consist of a 45 minute conversation between panellists followed by fifteen minutes of audience questions. The event will take place on zoom.