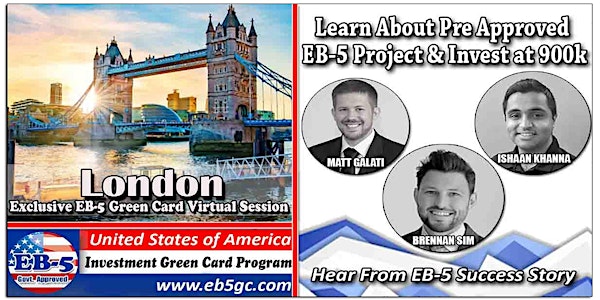 London EB-5 American Green Card Virtual Market Series
Interactive EB5 Session to provide key insights for enabling investments in American businesses for Permanent Residency or Green Card
When and where
Location
ONLINE EVENT Zoom Call London United Kingdom
Refund Policy
Contact the organizer to request a refund.
Eventbrite's fee is nonrefundable.
About this event
EB-5 Green Card Virtual Market Series is a Interactive Webinar Series is the association with latest digital resource, curated to provide listeners with key insights into the most important American immigration investor markets.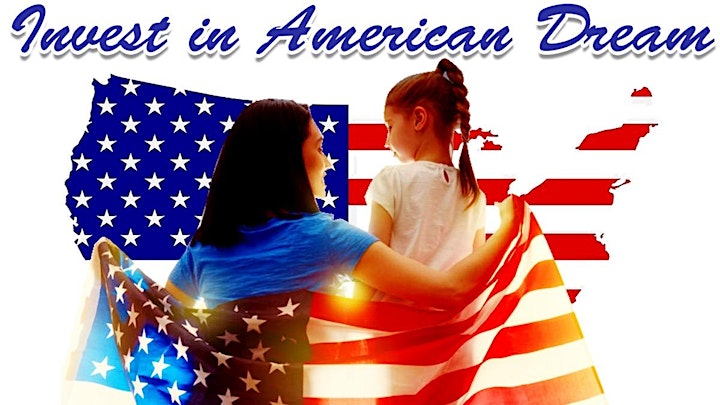 A Great Opportunity To Meet:
1. One of the top EB5 attorney in United States
2. Exclusive EB5 Project Team of Montage Hotel & Residences, An Examplar Project with already approved EB5 Investors with conditional Green Cards
Gain permanent residency in the USA through an investment!!
Get A Green Card
To join webinar on Event Date:
Use Zoom Meeting Link Below:
https://us02web.zoom.us/j/5716028822
Zoom Meeting ID: 571 602 8822
In this live webinar, experts will walk you through the entire EB-5 investment process, sources of funds and guide you in choosing a crucial step of professional and experienced regional center.
SPECIAL HIGHLIGHTS
- Network, learn and mingle from the convenience of your own office or Home.
- The virtual conference will feature interactive panel of experienced immigration professional from renowned Regional Center. Montage Hotel & Residences, An Examplar Project with multiple successful investor cases who already have received conditional Green Cards.
- Panel Discussion Includes leading EB-5 attorney with over 500+ EB5 case experience.
Learn about the latest legislative changes in the EB-5 program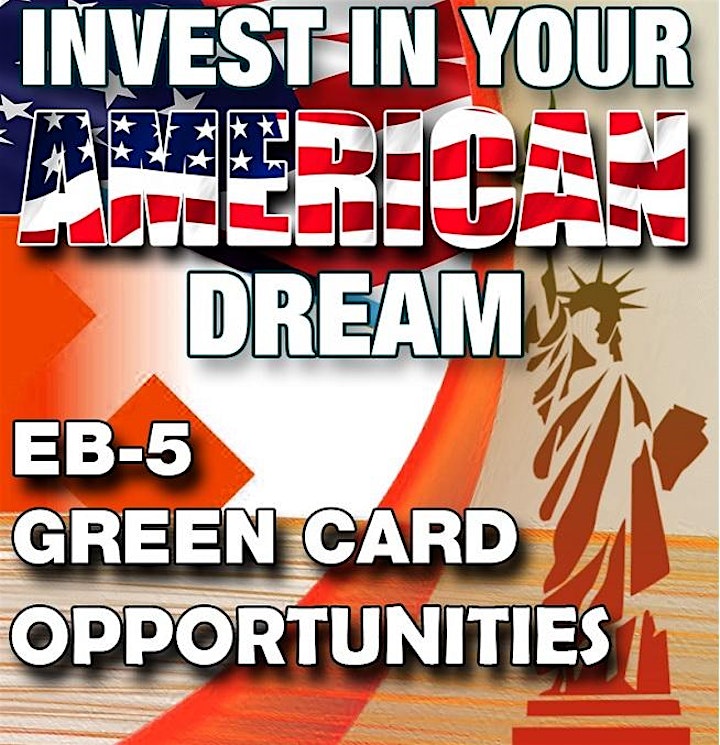 WHAT IS EB-5 Green Card
EB5 is USCIS (United States Customers & Immigration Services) offical program that enables investments in American businesses for Permanent Residency or Green Card for investor and his/her family.
EB-5 enables investors to invest $900,000 in USA. Get a return on investment as well as get a Permanent Residency (Green Card).www.uscis.gov/eb-5
Who Should Attend
1) Current Visa Holders – H, L, J, F, & B's.
2) Immigration focused service providers
3) Real estate and project developers
4) Economic development professionals
5) Foreign migration agents
6) Anyone interested in learning about EB-5
Key Topics For Discussion Include:
· What the EB5 data telling
· Socio-economic considerations for projects and investors
· Transfer of fund requirements or concerns
· Investor project preference (location, industry, etc)
· And More!
To join webinar on Event Date:
Use Zoom Meeting Link Below:
https://us02web.zoom.us/j/5716028822
Zoom Meeting ID: 571 602 8822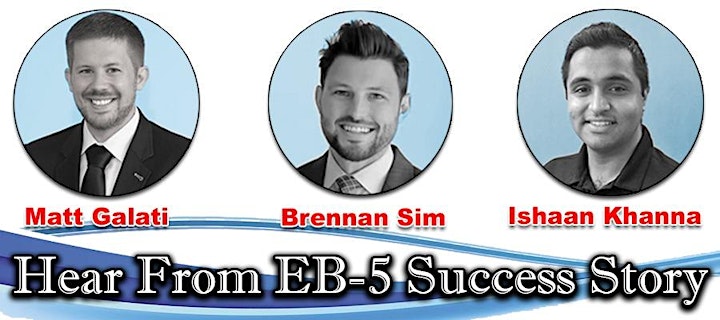 PANELIST
EB5 Success Story - Ishaan Khanna
Heart broken after getting rejected on his H1-B visa application and losing an oppurtunity to work for Ticketmaster, Ishaan decided to Invest in EB5 program and get his Green Card. Ishaan decided to work for EB5 UNITED REGIONAL CENTER for his application. Now, with his conditional green card approved, he has returned to the US and wants to share his EB-5 journey to help other investors make smart investment and immigration decisions. He always encourages investors to do the same kind of diligence as he did when making his investment and by sharing his experiences with them he hopes to help them on their path toward permanent residency in the United States.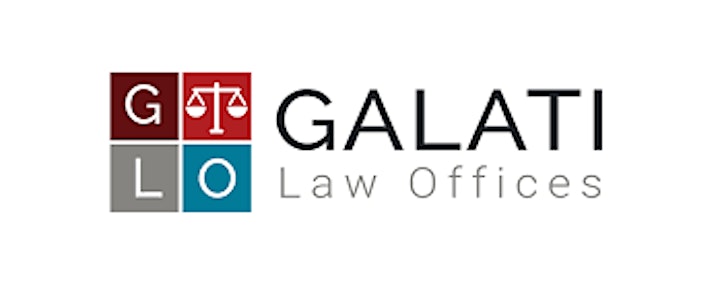 Matthew T. Galati - Principal at The Galati Law Firm
Matt dedicated to representing individuals and companies seeking use of foreign investment in the immigration context. He has experience with nearly every aspect of immigration law and focuses the majority of his practice on EB-5-related matters. Matt has handled the preparation OVER 500 of Form I-526 and Form I-829 petitions, as well as regularly advising U.S. companies utilizing the program. Matt is a frequent author with dozens of publications in the industry, including in EB-5 Investors Magazine, The Legal Intelligencer, and The National Law Review, amongst others. He is a member of the American Immigration Lawyers Association (AILA) and serves on the Philadelphia chapter's Executive Committee as its Treasurer. Notably, Matthew has been listed as one of Super Lawyers Rising Stars from 2016-2019 in the field of business immigration.
Brennan Sim - Senior Vice President - EB5 United
EB-5 United specializes in providing capital to real estate developments through the EB-5 Investor Program. Together with its partners, EB-5 United capitalizes projects that grow the U.S. economy and serve as engines for job growth, positively impacting the communities they serve. EB-5 United focuses on developing projects in Targeted Employment Areas, in collaboration with best-in-class developers, immigration attorneys, regional centers, branded operating companies and EB-5 networks.
Event Sponsors
EB5UNITED REGIONAL CENTER
https://eb5united.com/
Connecting Investors & Opportunities.
www.eb5gc.com
EMAIL - INFO@EB5GC.COM
Phone +(1) 908 793-8535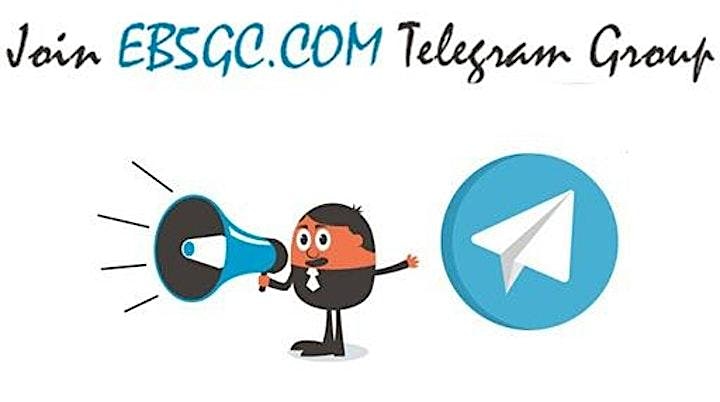 Click Here To Join -
A collaborative group for current & future EB5 investors, attorneys and other eb5 service providers to share experiences & questions.