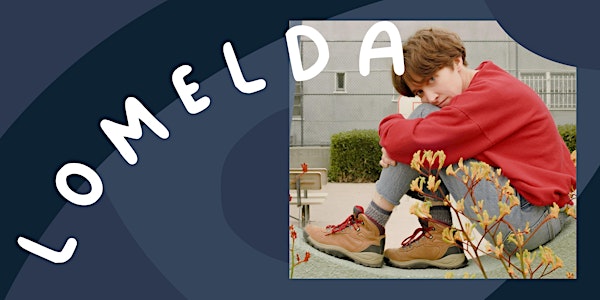 LOMELDA at the Whole Music Club
Lomelda at the Whole Music Club Doors 7:30 PM, Show 8:00 PM
When and where
Location
Whole Music Club Coffman Memorial Union 300 Washington Ave SE Minneapolis, MN 55455
About this event
Lomelda
December 10 at the Whole Music Club
7:30 PM doors, 8:00 PM show
Lomelda
Lomelda is Hannah Read's musical project. In swampy, sweaty, Silsbee, TX, she first formed the band with her high school best friends. Throughout the next decade, Lomelda mad a habit out of stretching to fit new friendships and shrinking down to solo strummings. Four albums and a never-the-same live show chronicle these shifts in shape and sound.
Lomelda's fifth, upcoming album is called Hannah. The album stretches and shrinks into many of Lomelda's different forms, from expansive "Wonder" and rock band "Reach" to meandering "Stranger Sat By Me" and finger picking "It's Infinite". Through this range of moods, Hannah sings stories of strangers, suns, dogs, moms, brothers, favorite bands, "oh god!"s and big shots as well as herself, by name. She rejoices and reviles her god-given name and then flips it around to name herself Hannah once again. It is an album of confession and transformation made ultimately singable.
Hannah was produced by Hannah and her brother Tommy Read at his studio in Silsbee, TX. Over the span of a year and some change, it was recorded three different times before Hannah called it complete. In this, its final 14 song shape, Hannah will be released on September 4, 2020, by Double Double Whammy.
FAQs
COVID-19 SAFETY PRECAUTIONS
Keeping our campus safe continues to be a community effort, and we appreciate your willingness to contribute. Wear a mask when indoors, stay home when you're sick, and wash your hands.
Continue to check for symptoms of COVID-19 before attending events. If you are experiencing symptoms or have recently been exposed, do not enter, go home, and contact your doctor.
All students, faculty, and staff are required to Get the Vax to protect their health and wellbeing. Learn about how to be vaccinated.
Learn more about the University of Minnesota's COVID-19 response.
Can I attend if I'm under 18 years of age?
Underage Persons can only attend if they are accompanied by their own parent or legal guardian.
What's the refund policy?
All ticket purchases are final and non-refundable.