About this Event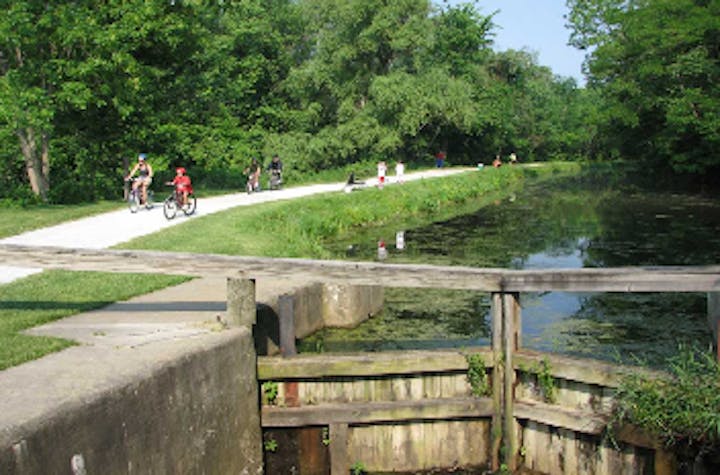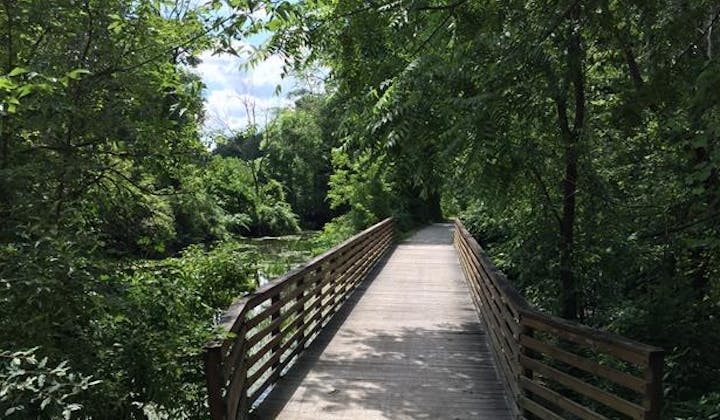 Long One-way Loop on the Olde Muskingum Trail with an optional Canal Boat Ride on the Ohio Erie Canal.
Don't miss the boat! If taking the optional canal boat tour, arrive early -12:30 at the least - especially, if you did not pre-purchase tickets. St. Helena III Canal Boat tickets can be purchased by calling 330-854-6835 = $9 per person for the 1 hour boat ride on the canal. Tour boat launches at 1:00 PM sharp.
"Operated by the City of Canal Fulton and the Canal Fulton Heritage Society, the St. Helena III Canal Boat rides offer the public the chance to ride a replica cargo canal boat pulled by two work horses one mile south and back on the original Ohio & Erie Canal. The boat travels past the renovated McLaughlin Dry Dock and Lock 4. During the one hr ride, the crew steer with a rudder and poles while a historian on board provides facts and stories of life during Ohio's canal era."
This Olde Muskingum Trail tour is between Massillon and Canal Fulton, OH - a total of 19 miles. 90% bikeway 8% roadway 2% other. Bikeway is a mix of crushed stone and pavement.
Points of interest: Olde Muskingum Trail, Tuscarawas River, St. Helena III Canal Boat, Ralph Reguia Towpath Trail, Ohio-to-Erie Trail, Massillon Museum (free admission, public museum with a rotating art & history collection, http://massillonmuseum.org/ and 2 tasty refreshment stops (RSVP for details).
IMPORTANT! CycleNuts tours are limited to 50 participants. All participants are to be members of CycleNuts – either annual, trial or members for a day. New memberships available at http://CycleNuts.link JOIN. For those with Eventbrite tickets, please RSVP at the provided Meetup link within 3 days to redeem your ticket, register a membership with CycleNuts, and hold your spot on this tour. Free tickets may be deleted after 3 days - used or unused. Secret starting location is revealed only with your RSVP at https://www.meetup.com/CycleNuts/events/260483661/
Watch the email address you have associated with Meet-up for last minute changes, tour updates and reminders. Lost or late? - call/text 9802925368 (980-CycleNuts)
Got CycleNuts Stuf? Said someone: "You wear what you are!" Merchandise purchases are greatly appreciated at http://CycleNuts.link STUF STORE
CycleNuts Is An Alternative Cycling Experience – Casual cycle touring where seeing and socializing take emphasis over speed and (ugh!) sweat. Join along on bikeway touring adventures to destinations near and far. Expect a slow pace under 11 mph average with CycleNuts 50% downhill guarantee. Exercise is optional - sweating is not guaranteed. Pictures, merriment, and other tourist activities heartily encouraged.
The goal of CycleNuts is to encourage casual cyclists and cyclists interested in casual social cycling to tour together.
The vision of CycleNuts is to create a society of cyclists who ride at casual social speeds for the cause of fun, exercise, cycling awareness in the community, cycle-touring, and producing lots of good memories and smiles.
What To Expect - Casual social cycle touring. No drops. This is a social ride. Everybody finishes together. Nobody is dropped, abandoned, or left to fend for their self (unless they wish to be). A tour may split midway to accommodate riding speeds and schedules of attendees. Allow yourself plenty of time from your schedule for the nature of this tour: pacing with the slowest riders (average 11MPH or less), taking pictures, looking at cool stuff along the way, eating and trail-side breaks. CycleNuts tours give preference to bikeways - bicycle trails and protected bicycle lanes. Helmets are not mandatory. Tours may begin, end or drop in midway at points of interest and stops serving food and refreshment.
SAG-free - CycleNuts tours are self-supported with only the slightest of guidance, including travel and over-night accommodations. SAG is not provided. Carpools and caravans are individual choices. Emergency road support – if necessary – may be a creative, collective group effort. Or, you may need to fend for yourself. Be prepared with options. State in comments if interested in a car pool.