Lois Tverberg is Teaching at the Dayton Feast of Tabernacles
Event Information
Location
Hosted at: Beavercreek Church of the Nazarene
1850 North Fairfield Road
Beavercreek, OH 45432
Description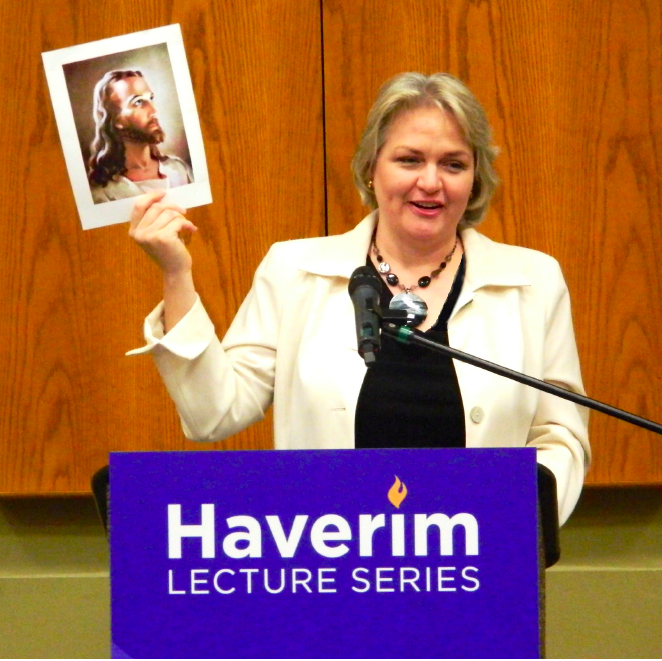 We're privileged to welcome to Dayton noted author Lois Tverberg. Her popular works, Sitting at the Feet of Rabbi Jesus and Walking in the Dust of Rabbi Jesus have inspired many. Her topic for this haverim lecture series is, Being There: Reading the Bible from a Hebraic Perspective.
How can we encounter God's word as a native, and hear Jesus as his disciples did? How can we truly be there? We need to open our hearts, and we also need to orient our minds. We need to bridge the cultural gap between our Western world and that of the Eastern, Hebraic setting of the Bible.
This weekend we'll ask, what big-picture ideas did Jesus' Jewish audience have that we don't have today? What passages might they read differently as a result? How can a more Hebraic perspective inform our lives today? Among other things, we will look at topics like,
"Greek-Brain" vs. "Hebrew-Brain"
A World that is about We, not Me
Where Life Revolves Around the Text
Our Lost Sense of Awe
Schedule: Saturday, October 15, 2016
* Lecture One 9:00-9:45 [15 minute break]
* Lecture Two 10:00-10:45 [15 minute break]
* Lecture Three 11:00-12:00
Lois is teaching as a public service—all sessions are provided for you at no cost by JC Studies. Because seating is limited, reservations are required. Claim your free tickets today!
---
** This is all part of an action-packed weekend of high praise as Christians from around the region join together and celebrate the Feast of Tabernacles. More details are available at http://www.churchmessiah.org/sukkot/.
Date and Time
Location
Hosted at: Beavercreek Church of the Nazarene
1850 North Fairfield Road
Beavercreek, OH 45432