Description
Lois Griffel Plein Air Painting Workshop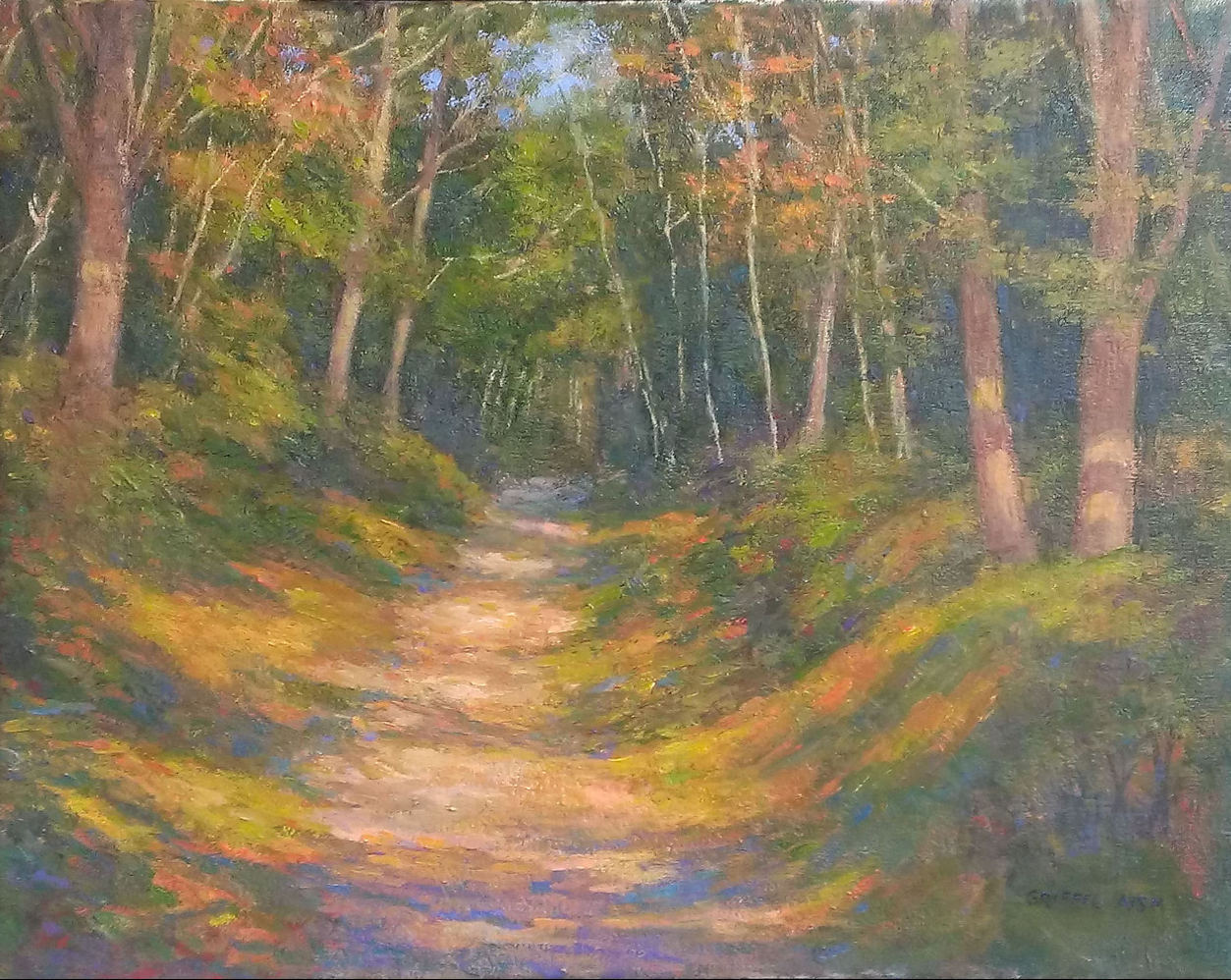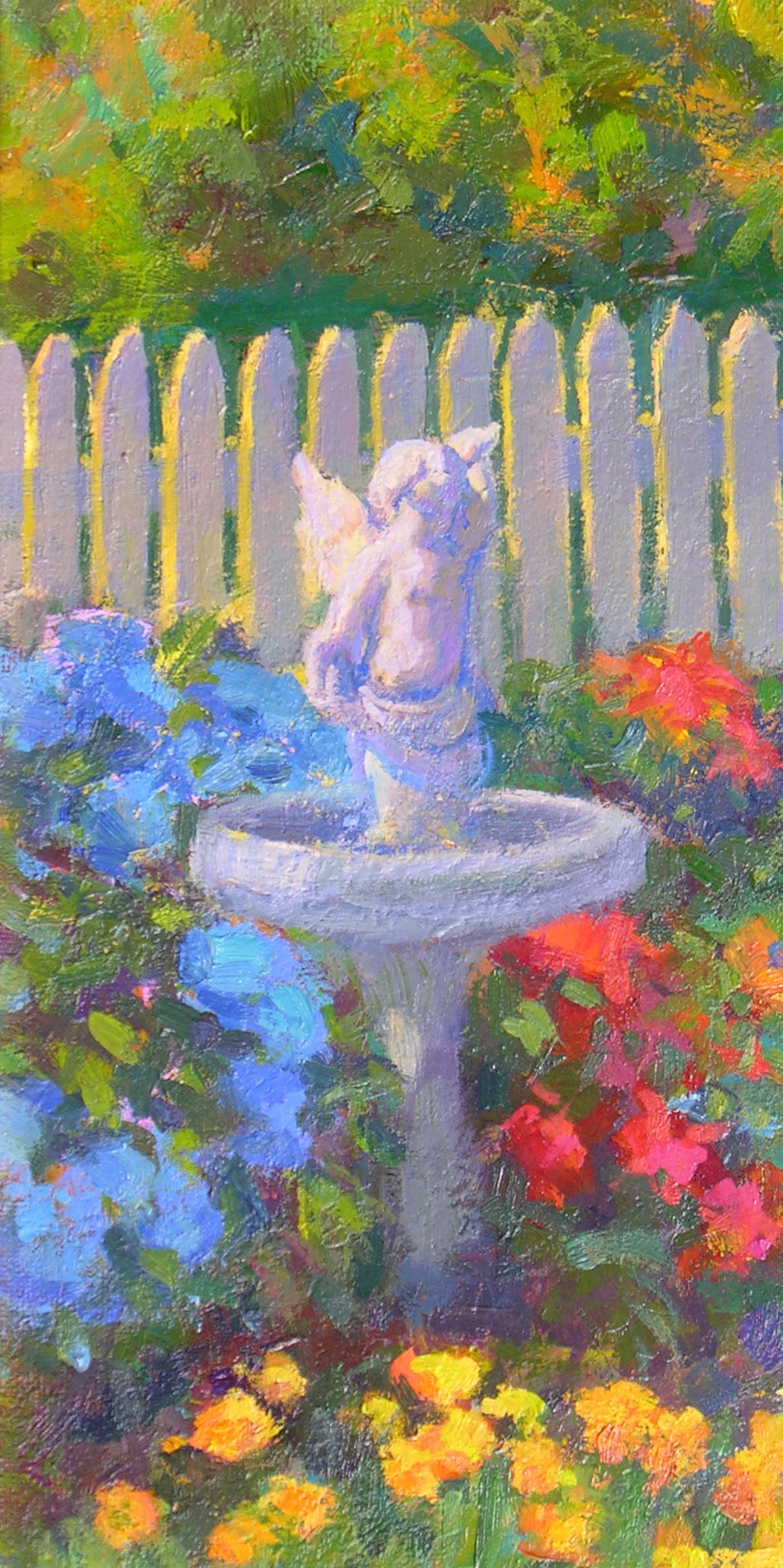 From Sylvia Carlton: I think Lois' big difference as a Plein Air teacher is that if you are a NW painter sometimes your paintings can become drab as neutrals and grays are everywhere. Whereas, Monet and Henry Hensche had a different approach, it is not just random color or made up color, but painting the color of light on an object or shape. The colors may appear brighter even more exciting when done in this manner. The following paintings were done in bright colorful light. I have also seen her paintings in the cool tones and gray skies of the NW and the colors are beautiful and look accurate in the depiction of the day. Lois is a strong clear teacher who answers all questions and works with each student at their personal level.
Painting the Impressionist Landscape Course Description
Painting the Impressionist Landscape workshop is an exciting approach to seeing and painting color and light outdoors, whether you are a beginner or advanced artist.
The workshop is based on Ms. Griffel's two books, Painting the Impressionist Landscape and Painting Impressionist Color. The first book is considered a classic in art instruction and has been in print for over 16 years.
You will learn how to interpret and use color for expressing the beautiful light effects of nature. Lois talks about color perception coupled with important painting skills such as massing, values, composition and design.With demos and individual instruction, you will be encouraged to use colors that you have never used before and perhaps enjoy the exciting experience of painting outdoors for the first time.
Lois Griffel is a dedicated teacher who makes sure that her workshops will make a difference in your painting.
Quote: " The thrill and challenge of standing before nature with all of her variety and beauty, is a humbling reminder that we must constantly keep learning. Each painting can bring new answers to understanding light, revealing more of nature's secrets. To be able to share this awe and elation with my students is my greatest pleasure." Lois Griffel
Lois Griffel Plein Air Painting Workshop / Bainbridge Island, WA June 4 through 7.
Facilitator name: Sylvia Carlton
Email: sylviacarlton@mac.com Cell Phone: 1(206)799-5568 Home phone: 1(206) 842-8046
"Come ready to paint!"
Meeting location, date, and time for day 1:
Sylvia Carlton's Home, 1245 Grow Ave NW, Bainbridge Island, WA 98110
Sunday, June 4th, 2017 Time: 9am
Additional Bainbridge Island locations announced during Sunday workshop.
**Optional Saturday evening Lois Griffel introductory/overview(?) lecture(?) at Sylvia Carlton's Home June 3rd, 6:00 pm. Contact Sylvia prior to arrival.
Wine and beverages provided. Bring a snack~Share a snack
Sunday Lunch Time: Sack lunch preferred; Safeway Sandwiches & Deli on High School Road, Town and Country HUGE Deli on Winslow Way, many cafes and coffee shops on Winslow Way :
After lunch, if a new location, time and what is there: Workshop handout provided to attendees
**Optional: end of day plan (i.e. dinner, show and tell): To Be Announced, We may do a Sunset Painting one evening.
Day 2, and other days, (same info. as needed for day 1): To Be announced
**Last Day, June 7: Morning Painting, Lunch, Afternoon Painting (?) Critique (?)
Directions; from various possible routes: Handout will include Map
Lodging info:
Home - Bainbridge Island Lodging Association Vacation Rentals
www.bainbridgelodging.com/
Bainbridge Island Lodging ( Chamber of Comerce)
web.bainbridgechamber.com/Lodging
FAQs
Bring Plein Air Painting Gear. Lois will supply a list. Contact Sylvia Carlton if one has not been emailed to you prior to the workshop.
Is there water, bathrooms, shelter available? Not every site will have a close Bathroom, or Shelter but most will.
Is there cell coverage at the location? Yes
Parking is usually not a problem, but PLEASE try and carpool with other PAWA members anytime you can!
You may post on the Plein Air Washington Facebook page to share transportation.
Refund policy is dependent on any cancellation payment contracts associated with the event.
Cancellation Policy for this event:
More than 15 days prior to event, 50% refund. In order to be fair to Lois, no refunds after that. Members can cancel on Eventbrite, admin must approve refund. It is possible to have someone take your place, with approval of facilitator.
This workshop is open to ALL, not just PAWA members, so book EARLY if you are interested!
It is a good idea to print out this Eventbrite page and bring with you to be able to refer to this information.
We love photos from the past events! Post to our Facebook page or send to our blogger (info on PleinAirWashington.com)!
Thank you for signing up and HAPPY PAINTING!