Logistics Sector Taster Day @ Havering College (Years 7-9)
Description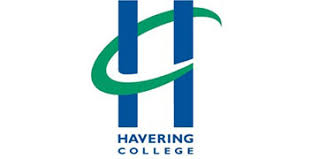 OPEN TO SECONDARY SCHOOLS ACROSS ESSEX
As part of the Essex Employment and Skills Board's 'Education and Industry STEM Programme', Havering College and the ESB's Programme team are working together to put on this event for students in year 9 aiming to highlight the range of careers and learning options available in Essex, in and related to the Logistics sector. The day will consist of a mixture of interactive and engaging industry-led workshops, and presentations from Havering College staff.
---
Havering College have secured a range of industry presenters and exhibitors for the event, and are looking to provide students with an insight into the range of jobs/disciplines in the sector.
The success of the day will be measured in terms of number of students reporting an improved understanding of careers in the Logistics sector, and an improved perception of courses and career pathways.
Students should bring their own packed lunch on the day and there will be cold drinks provided throughout. There will also be tea and coffee served for teaching staff accompanying their students.
NB: The Education and Industry STEM Programme will support the costs incurred by schools transporting their students to/from Colchester Institute. Schools will claim this funding after the event and so will need to initially cover the cost. For more information, email the Education and Industry STEM Programme team at e&i.stem@essex.gov.uk