This meetup focuses on the challenges and success stories of logistics within the food industry.
About this event
About this Event
FoodHack Basel meetup for entrepreneurs, professionals and food enthusiasts to network and hear from food industry speakers.
Whether you're just starting your food business, looking to connect with startups to invest in or want to network with other like-minded professionals - this event is for you.
The event is free but registration is necessary
Covid certificate necessary
Guest Speakers:
Sybille Suter | carvelo2go | Kommunikationsverantwortliche
Angelika Morant | Stripped Pizza | CEO
Vicki Kirn | Arbuckles | CEO and Founder
Pitch:
Are you launching a new product? Are you looking for your next R&D expert or your next CEO? Are you looking for a job or an internship? Join our 30-second pitch session and share your business update with the audience (open to anyone).
Date: Monday 29th November 2021
Time: 19:00 - 21:00
Venue
Kantine Basel
Theaterstrasse 4
4051 Basel
Language : English
Your hosts:
Jessica Manurung
Félix Viard
Fenn Scott
The FoodHack Meetup concept:
Global food industry meetups to network, learn and get inspired.
Always free to attend and open to everyone
Industry guest speakers speaking and answering questions from the audience
Opportunity to pitch your business, venture, etc. on stage
About the Organizer:
FoodHack is a community-driven platform that inspires, highlights and connects food entrepreneurs and innovators. With meetups across the globe, a bi-weekly food industry newsletter, a membership program and an annual summit.
Must RESERVE in advance and please do let us know for cancellation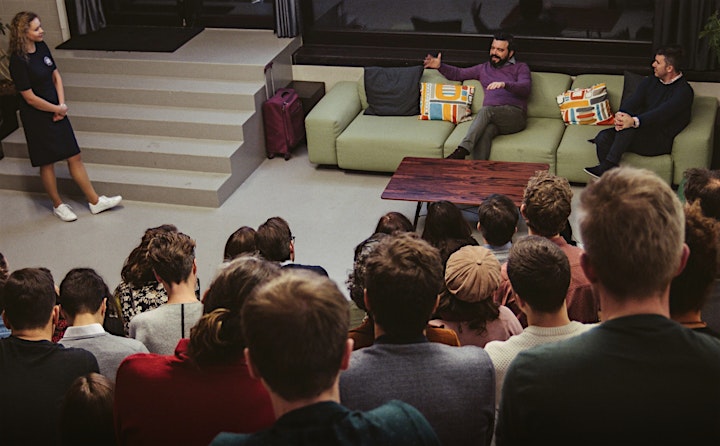 Organizer of Logistics in the food industry
The global community and discovery platform for food entrepreneurs, executives and investors. FoodHack hosts monthly meetups for the food and foodtech community across the globe. Our mission is to create a dynamic and supportive ecosystem that supports individuals and businesses working towards a better future of food.