Logan Visionary Conference 2019: The Art of Parenting

Sunday, March 24, 2019 from 1:00 PM to 4:00 PM (EDT)
Event Details
In complement to the American Visionary Art Museum (AVAM's) thematic mega-exhibition, "Parenting: An Art Without A Manual," the museum presents its annual, free-to-all conference (reservations required). With generous underwriting by the Chicago-based Reva and David Logan Foundation, participants can hear and ask questions from a world-class array of inspirational expert presenters and scientific researchers in the field of family wellbeing, child trauma, and positive parent and child attachment. This year's Logan Conference welcomes respected luminaries from these fields, among them:
Dr. Daniel J. Siegel (Keynote Speaker): He's presented for the King of Thailand, Pope John Paul II, His Holiness the Dalai Lama, Google University, and TEDx. Dr. Siegel is a clinical professor of psychiatry at UCLA School of Medicine, and Executive Director of the Mindsight Institute, who will share a few key points he wishes EVERY parent would know
Dr. Heather Berlin: Leading neuroscientist, Icahn School of Medicine at Mount Sinai and researcher in consciousness and behavior disorders
Alison D'Alessandro: Senior Policy and Program Specialist, Baltimore Child Abuse Center
Dr. Robert Hamilton: Former president of the American Academy of Pediatrics, he is known for the "Hamilton Hold" used to calm babies. He is also author of the book chockfull of advice, "7 Secrets of the Newborn"
Joe Jones: Founder of The Center for Urban Families who also served on President Obama's Taksforce on Fatherhood and Healthy Families
Shalita O'Neale Founder of Fostering Change (who herself grew up in foster care)
Dr. Brad Sachs: Contributor to Psychology Today, Dr. Sachs is a psychologist, educator, consultant, best-selling author and founder of The Father Center
The Logan Visionary Conference is made possible as a free public event through the kindness and generosity of The Reva and David Logan Foundation.
Image: "That Baby's Perfect" by Linda St. John. 1989. Crapas on paper. Courtesy of the artist.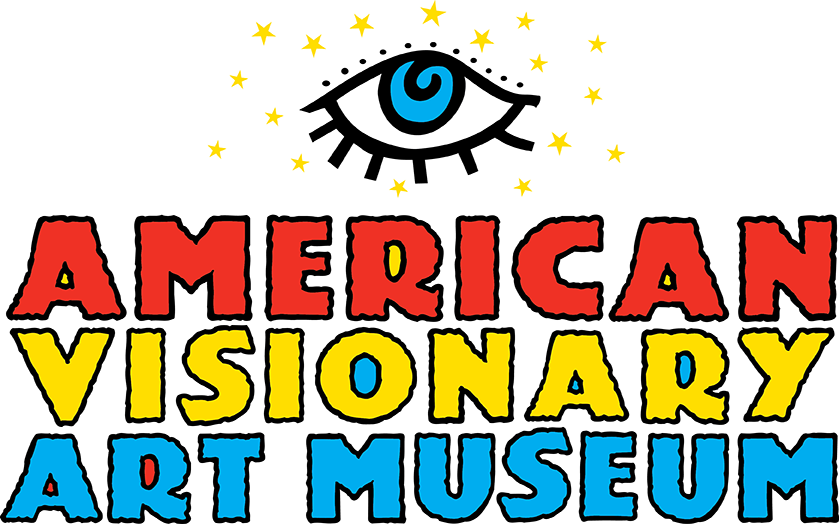 When & Where

American Visionary Art Museum

Baltimore, MD 21230


Sunday, March 24, 2019 from 1:00 PM to 4:00 PM (EDT)
Add to my calendar
Organizer
THE AMERICAN VISIONARY ART MUSEUM (AVAM) is America's official national museum and education center for self-taught, intuitive artistry. Since its opening in 1995, the museum has sought to promote the recognition of intuitive, self-reliant, creative contribution as both an important historic and essential living piece of treasured human legacy. The one-of-a-kind American Visionary Art Museum is located on a 1.1 acre wonderland campus at 800 Key Highway, Baltimore Inner Harbor. Three renovated historic industrial buildings house wonders created by farmers, housewives, mechanics, retired folk, the disabled, the homeless, as well as the occasional neurosurgeon—all inspired by the fire within. From carved roots to embroidered rags, tattoos to toothpicks, the visionary transforms dreams, loss, hopes, and ideals into powerful works of art.