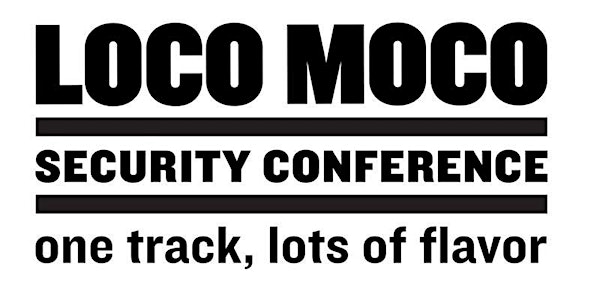 Loco Moco Product Security Conference
LocoMocoSec is a single-track product security conference where everyone shares the same story.
When and where
Location
Waikiki Beach Marriott Resort & Spa 2552 Kalakaua Avenue Honolulu, HI 96815
About this event
Who attends LocoMocoSec?
Those who drive change. Including everyone from C-levels to the hungry entry-level engineers. This event draws in a focused, high-end audience actively seeking information on how to make meaningful security changes in a modern development environment. Industry practitioners that attend this event are looking for advice and solutions they can immediately put into place when they return to work.
Community Focused
LocoMocoSec has a strong commitment to creating an inclusive experience for attendees. Since the beginning, we have sponsored attendees from diverse backgrounds, provided on-site childcare, and have hosted family-friendly social events where alcohol is not the focus.
Conference Format
LocoMocoSec is a single-track conference. We expect to have over 200 attendees in our fourth year. Most of our attendees are security engineers, software engineers, or people that help run security programs ranging from managers to CISOs. We have added a remote participation this year.
Event Agenda:
Monday, June 27, 2022 (Training Workshops)
Early Arrivals (throughout the Day)
Registration / Hospitality Desk Open for Check in
2 Training Workshops
Tuesday, June 28, 2022 (Training Workshops)
Registration / Hospitality Desk Open for Check in
2 Training Workshops
Main Attendee Arrivals (throughout the day)
Welcome Reception (at hotel)
Wednesday, June 29, 2022 (Conference)
Continental Breakfast and Coffee / Tea Station
Hospitality / Registration Desk
General Session (mid-morning – afternoon)
Lunch
Group Offsite Experience
Thursday, June 30, 2022 (Conference)
Continental Breakfast and Coffee / Tea Station
Hospitality / Registration Desk
General Session
Lunch
Conference Conclusion