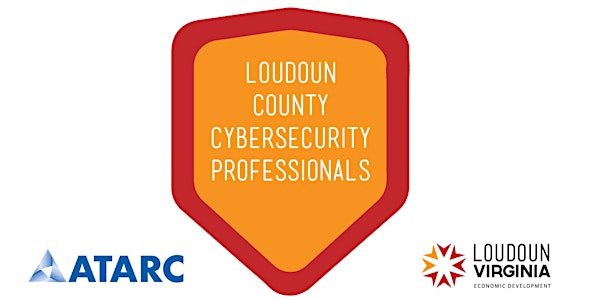 LOCO Cyber Meetup at Old Ox Brewery
Next Meetup June 13th, 2023 at 5:30 PM ET at Old Ox Brewery, Ashburn, VA
By Advanced Technology Academic Research Center
Date and time
Starts on Tuesday, June 13 · 5:30pm EDT
Location
Old Ox Brewery 44652 Guilford Drive #114 Ashburn, VA 20147
Agenda
5:30 PM - 6:15 PM
Social hour and networking begins
6:15 PM - 6:50 PM
Opening remarks, hospitality sponsor remarks, and featured speaker
6:50 PM - 7:00 PM
Open Mic
---
Audience is welcomed to make any announcements
7:00 PM - 7:30 PM
Networking
About this event
Save the Date! Our next Meetup will be on June 13, back at Old Ox Brewery in Ashburn. We'll hear from Jason Hines, the CEO and co-Founder of Gigasheet, a Loudoun-based company in the big data and analytics space.
May 9 Recap: We had a huge turnout for our May 9 Meetup at Old Ox in Ashburn! Brian Gallagher, CEO of Loudoun-based CodeLock, spoke about his life experiences leading up to forming his business securing software at the code level. The SolarWinds breach and subsequent EO 14028 have given renewed focus to software integrity, and we were glad to hear Brian's perspective.
Special thanks to F5 for sponsoring our May Meetup!!
June 13 Details: Our featured speaker in June will be Jason Hines, CEO and co-founder of Gigasheet, a venture backed software company that bridges the gap between big data engineers and the everyday spreadsheet user. The platform boasts a user base of over 30,000 individuals and teams worldwide.
Before he founded Gigasheet in 2020, Jason was Chief Revenue Officer at Recorded Future, a cybersecurity software firm. Jason joined as the first US employee in 2009, and under his leadership Recorded Future's global sales grew from $0 to $110 million in annual recurring revenue. This achievement was a key factor in Recorded Future's sale to Insight Partners in 2019 for $780 million cash.
Prior to his tenure at Recorded Future, Jason worked at Google where served as a Principal Technology Specialist and then Account Executive. There he contributed to the growth of Google's then nascent Cloud business. Jason's career also includes a stint as a Systems Engineer at Spotfire, a pioneering business intelligence data visualization startup. In the early stages of his career, Jason honed his skills as a software engineer in the defense and national security sectors, gaining invaluable experience in developing creative technical solutions to complex challenges.
Jason currently resides in Leesburg, Virginia in the greater Washington DC metropolitan area. He loves spending time with his wife and sometimes well-behaved children. He continues to be driven by his passion for technological innovation and is dedicated to making a lasting impact in the world of data analysis and beyond.
Please join us on June 13 and bring a friend!
About the organizer
The Advanced Technology Academic Research Center (ATARC) is a a 501(c)(3) non-profit organization that provides a collaborative forum for Federal government (Intel, DoD & Civilian), academia and industry to resolve emerging technology challenges. ATARC introduces innovative technologies and ideas from academic research labs to the Federal government and private industry.