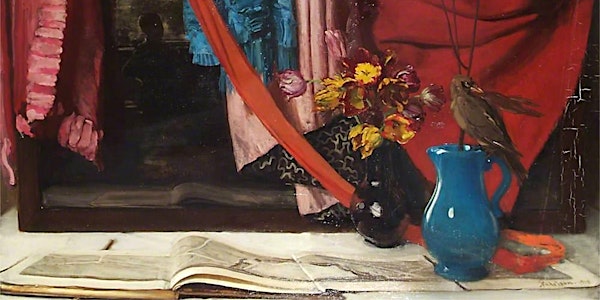 Lockdown Legacy: The Digital Future of the Art & Cultural Heritage World
A morning webinar of short talks about how the art world went on-line during lockdown and what that means for the future.
About this event
A webinar organised by the Scottish Society for Art History and Creative Informatics.
Keynote speaker Terence Gould of Art UK
'Curating by all & for all: Art UK as a digital exhibitions platform'
Other speakers include:
Alexandra Jones, University of St Andrews / National Museums Scotland
'Automating access to collections during lockdown'
Norman McBeath, Printmaker and Photographer, 'Perdendosi'
Nicola Osborne, Programme Manager, Creative Informatics
'Collaborating through the crisis: innovative art/tech partnerships emerging fromlockdown'
Alice Strang, Art Historian & Curator of Modern & Contemporary Art
'A Curatorial History of Lockdown in 164 Posts'
Margaret Sweetnam, Marketing & Communications Manager, Aberdeen Art Gallery & Museums
Rhona Taylor, Vice President, Society of Scottish Artists
'Providing a Digital Toolkit for Artists'
Abi Webster, Programme Assistant, Edinburgh Art Festival
Sandy Wood, Collections Curator, Royal Scottish Academy of Art & Architecture
'Pandemic: The Royal Scottish Academy during lockdown and beyond'
Further information, including paper summaries, will be available here:
https://ssahistory.wordpress.com/study/
A link to attend the event will be emailed to you about 24 hours and again one hour before the webinar begins. If you have any trouble connecting or any questions please contact alicecurator@gmail.com.
Please note that the webinar will be recorded. The recording will be available on the Creative Informatics zoom cloud for two weeks after the event. A link to it will be sent to attendees once it is ready.
Membership of the Scottish Society for Art History costs from just £18. Interested? You can find info here: https://ssahistory.wordpress.com/how-to-join/
You can sign up to the Creative Informatics mailing list for regular updates on funding opportunities and events here: https://creativeinformatics.org/contact/