Lock & Key Craft Cocktail Evening

Saturday, October 26, 2013 from 5:00 PM to 7:00 PM (PDT)
Event Details
 GETTING CRAFTY
Learn to Make Classic-Easy-Spectacular Cocktails
and LearnAbout Some Very Impressive Craft Spirits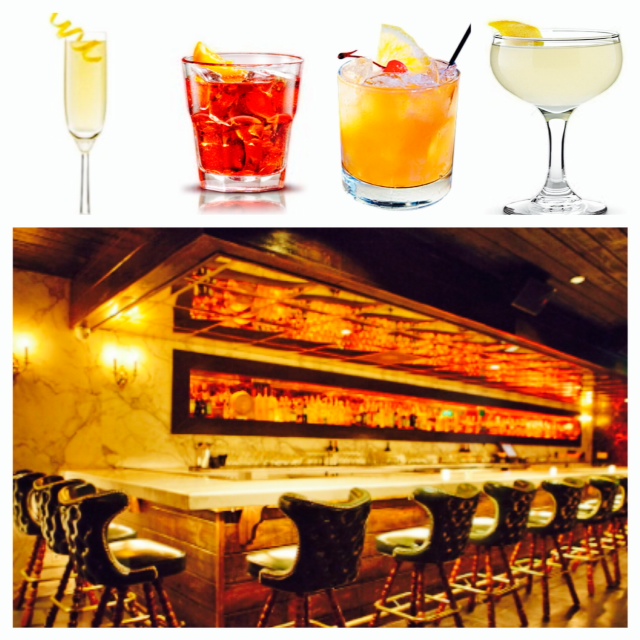 FILE UNDER: Limited to 30 guests.  Guest spirits expert, Mollie Casey, will share her academics in mixology with this hands on cocktail preparation class.  Learn about the spirits, the culture, the history of mixology and get 'crafty' with one of the coolest cocktail chicks in town. Dress to Impress - No tattoos required.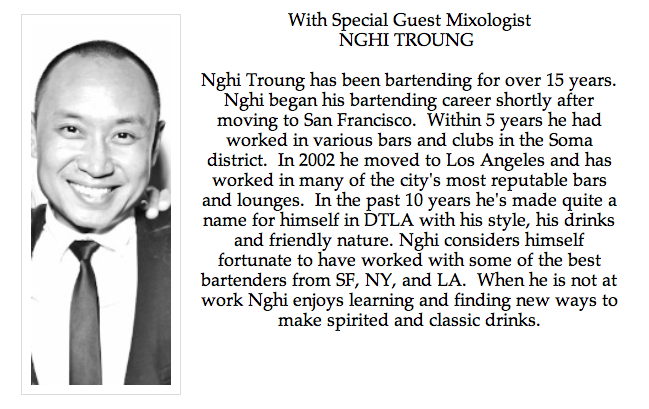 SETTING EXPECTATIONS: Have you been to LOCK and KEY?  Honestly, this bar is in an "interesting" part of Koreatown, but get past that, as this is one IMPRESSIVE venue.  With a large staff of top mixologists making unique house cocktails at the bar and an amazingly beautiful crowd wearing very expensive shoes lining up at the bar, it kind of sets you back.  The DJ in the corner has you forgetting what time it is, what day it is--maybe even what year it is.  It feels very "1989", reminiscent of TRYST, VERTIGO, and CLUB WORLD but with quality craft cocktails and a great wine selection (owners are LearnAboutWine students.) 
PARKING: Valet optional. 
DRESS CODE: Dress for the night - we'd like you to hang around after and there is a dress code for the night audience.  Clean shoes and a nice shirt - this supports keeping the crowd safe and upscale - please support their dress code policy. 
EDUCATIONAL:  Yes, you get to drink a large number of cocktails!  Your participation can range from being a cocktail preparer for your table, or you can relax and let others do it for you.  While there will be moments for social time, we also want you to walk away with a large set of information, so prepare well, and show up having eaten something so you can fully enjoy.
Spirits, Vermouth and Liqueurs Being Sampled:

- Boyd and Blair Potato Vodka, PN

- Tuthilltown Gin, NY

- Contratto Rosso Vermouth, Italy (Chilled)

- Calisaya Liqueur, Oregon (Chilled)

- Tariquet Bas Armagnac VS Brandy, France

- Old Scout 6yr Bourbon, West Virginia

- El Dorado 12yr Reserve Rum, Guyana


Cocktail #1: FRENCH 75  
Cocktail #2: NEGRONI 
Cocktail #3: THE OLD FASHIONED
Cocktail #4: DAIQUIRI
*Every student will be able to select to make the cocktail of their choice at educational bar. Every student will get to taste all the cocktails listed.
When & Where

Lock & Key
239 S Vermont Ave
Los Angeles, CA 90004


Saturday, October 26, 2013 from 5:00 PM to 7:00 PM (PDT)
Add to my calendar
Lock & Key Craft Cocktail Evening