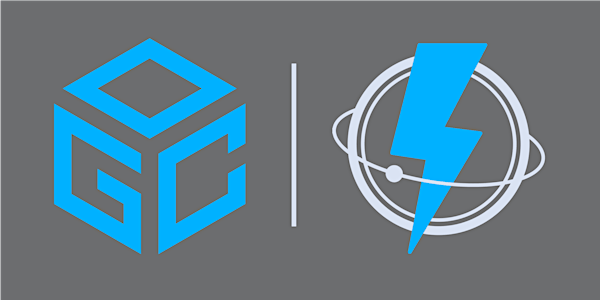 Location Powers 2022: Environmental, Social, and Governance
Two-day event will show how organisations can use FAIR data principles to access better data while also simplifying and improving their ESG
When and where
Location
Geovation 65 Goswell Road #F4 London EC1V 7EN United Kingdom
Refund Policy
Refunds up to 7 days before event
About this event
As we begin to feel the effects of climate change on a personal basis, organisations now need to consider the impact of climate change on their bottom lines. Becoming sustainable means for most investors taking Environmental, Social and (Corporate) Governance (ESG) seriously, especially since companies can now be ranked against one another via independent organisations such Dun & Bradstreet [1]. For the first time, climate change and its impacts will be linked to the long-term viability of a corporation. The UK Government is leading the way, since becoming mandatory in April 2022 as part of the UK's NetZero 2050 commitment [2].
Yet despite ESGs' importance, collecting information for ESG reporting is still time-consuming and difficult to achieve. Getting clarity can be difficult; getting the correct data at the right time even more so. What can we do to facilitate better access to authoritative data? Finding location information can be a challenge with data, platforms, solutions, services, and marketplaces with blurred boundaries abound. Turning policy [3] into quality information can be a challenge.
OGC's 2022 Location Powers event will bring together leaders in government, industry, and third sectors to show how we can use geospatial technologies to meet the ethical and environmental challenges surrounding sustainability and ESG reporting.
The event will discuss the benefits of improving Findability, Accessibility, Interoperability, and Reuse of digital assets (the FAIR data principles) and how to then implement and access FAIR (open, commercial and governmental) data as part of your business to improve and simplify ESG reporting and decision making. Workshops include data sharing (and standards) for risk management, supply chains, ethical use of location data, data provenance, diversity and inclusion.
We are inviting 100 selected guests from diverse sectors in finance, logistics and construction to participate in a two-day event at Ordnance Survey's Geovation HQ, to strategically discuss best practices in ESG reporting using FAIR data principles. The resulting goal is to share these findings in a report provided post-event to all participants.
The Open Geospatial Consortium (OGC) and Ordnance Survey (OS) welcome you to participate by being a speaker or for your attendance.
We're working with a UK-based award-winning energy charity who are accepting donations from attendees of this event. Community Energy Plus will use your donation to resourcefully carbon balance the carbon emissions incurred in your travel to and from the event.

If you would like to donate funds directly to the Community Energy Plus, please do so here.
Return to the Location Powers website for the detailed agenda and more information.