Location Based Services and Its Benefits to Nigerian Businesses
When and where
Location
The Lagos State E-Learning Centre Odunlami Street, Lagos Island Lagos, 100009 Nigeria
Description
Location Based Services are starting to prove to be an essential part of our daily lives. From Turn-by-turn navigation services like Google Maps to crowd sourced Traffic applications like Waze (recently acquired by Google for 1.3bn dollars), Location based services have always helped people to get from one location to another giving them services such as Route Suggestion and Traffic Information to help them get to their destinations on time. Locally focused Traffic Monitoring Apps like traffix are coming up to provide crowdsourced traffic data in Nigeria.
Location based Services have evolved from the traditional navigational services model to the discovery model which allows people to find places based on their location and friend recommendations. Other ways that Location Based Services has been utilized is in the targeting of potential customers based on their location which in turn helps advertisers to provide better content that is relevant to their intended audience.
At this event, The speakers will be discussing the benefits that Businesses can get when they use Location Based Services to reach their customers. They'll also give insight into Location Based Services based on their experience.
Speakers
Elo Umeh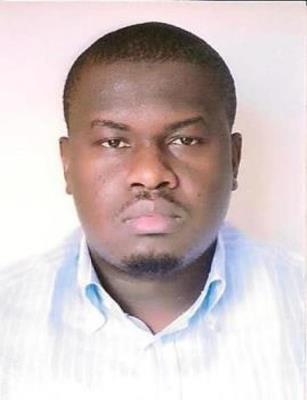 Elo is the Managing Director and CEO of Terragon Group Limited – A new media business. Terragon Group comprises of Twinpine Network, Terragon Media Services and Terragon Limited. Before Terragon, Elo was responsible for Marketing and Knowledge Management at MTech Comm PLC.
He has gained valuable experience in the Telecommunications industry in different countries in Africa namely; Kenya,Uganda, Ghana and Cote d'Ivoire. Elo has a bachelor's degree in Business Administration and he is also a member of The Project Management Institute (P.M.I).
Find him on LinkedIn here
Jacquiline Rajuai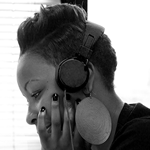 Jacqueline is a Program Manager at Google. She is the Operations Lead for Nigeria responsible for SMB Projects and Geo in Nigeria. Her role entails improving and enriching Google Maps for Africa while also exploring Geo Case Study Projects and Creating Scalable & Customizable Processes for them.
Her achievements include: Building Africa Maps, Driving directions for Africa, SSA Map domains & Google Maps for Mobile, Korogocho Mapping project, Ladies Map Ups, Navigation launches in Ghana, Senegal, Kenya and Ivory Cost. She is passionate about Knowledge, Education and Empowerment.
Find her on LinkedIn here
Date, Time and Location
Date: 29th July, 2013
Location: The Lagos State E-Learning Centre, Odunlami Street, Lagos Island, Lagos
Time: 5:00pm - 8:30pm
You'll also get the chance to meet other industry professionals to network and exchange ideas with.