Sales Have Ended
Registrations are closed
Looking forward to have you at the live streaming!
Sales Have Ended
Registrations are closed
Looking forward to have you at the live streaming!
Learn from two top-class creators that have pushed the boundaries of Location Based AR and what Hololens 2 is capable of
About this event
Location based AR has the potential to revolutionize our lives. From the way we learn to the way we experience new places, having a layer of digital content complementing the real world is going to offer endless possibilities. In this event we will interview the creators of two experiences that have pushed the boundaries of Location Based AR and merged elements of entertainment and education in brand new ways.
Join this Live and interactive event to learn about:
How to guide thousands of users new to immersive technologies through the experience
How to tackle and leverage the constraints of the real environment throughout the whole experience
The design and interaction choices made during the AR development
How to maximize the potential of a powerful mixed reality headset, like Micorosoft Holoens 2.
About Insurrection 1944 and Nino Sapina
Insurrection 1944 presents an epic chapter in French history: the liberation of Paris from Nazi occupation near the end of World War II. This experience – winner of a 2019 AUREA Award – combines the real world underground headquarters of the French Resistance along with interactive experiences and virtual characters to give historical insight to museum visitors. Nino, CTO and Executive producer at Realcast, has a background in video games and robotics, and has over 20 years of experience in the video game industry including a role as Executive producer at Ubisoft.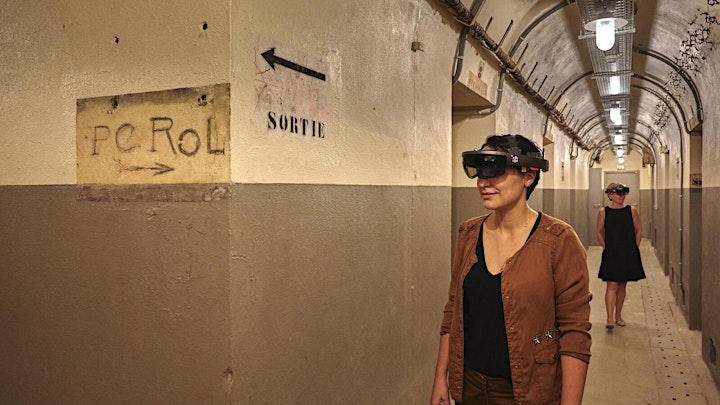 About Unreal Garden 2.0 and Leila Amirsadeghi
The Unreal Garden 2.0 is a space of possibilities filled with magical flora, fauna and artworks. It is a space transformed by the presence and energy of every traveler. The Unreal Garden 2.0 is an intimate journey through a fantastical reality populated by magic mushrooms, fractal flower beds and a rotating gallery of digital artworks, that offers discovery, empowerment and personal connection. Leila has over 20 years in Entertainment, Technology & Live Events. Her experience includes working with Microsoft, Enklu, Disney,and Universal Studios. Leila has produced large-scale real and virtual events and festivals, including BRCvr, launched several location-based experiences and was co-creator/producer of the Unreal Garden 1.0, the world's first mixed reality location-based experience.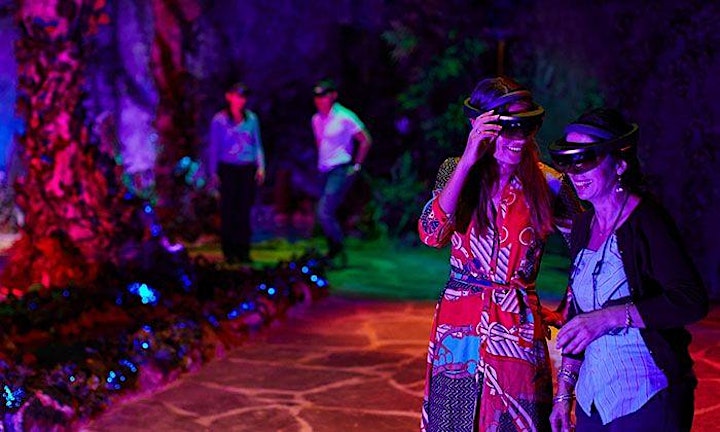 Organizer of Location Based Augmented Reality: the new frontier of edu-tainment