Description
Join us to network with other localization managers and engineers in the Silicon Slopes.
Networking
Mix and mingle with localization managers and engineers from local software companies, non-profits, multi-level marketing firms, LSPs, educational institutions, and other organizations.
Presentation: Localization ROI
Learn about proving ROI in localization from a globalization architect who must practice what his company preaches about tracking business data.
Presenter: Joel Sahleen, Globalization Architect at Domo
Agenda
4:00-4:30 Refreshments & Networking
4:30-5:30 Presentation: "Localization ROI" by Joel Sahleen
5:30-6:00 More Refreshments & Networking
#1 Event Rule: No Selling
This event is adopting an increasingly popular rule for localization mixers and events: no selling. We want everyone to feel comfortable here. This does not prevent you from exchanging business cards or telling people about your company when you are asked, but we want to keep this far from the killing grounds where aggressive salespeople scare away everyone else. Seriously.
More about Silicon Slopes Localization
Connect Online Too
Feel free to follow Silicon Slopes Localization on Twitter @UtahL10n and join Silicon Slopes Localization via social media via the Linkedin Group at https://www.linkedin.com/groups/4872773/ or the Facebook Group at https://www.facebook.com/groups/utahl10n/
Long Term Association
As Utah's economy grows - and the Silicon Slopes become a larger tech hub - we see a need to form a localization community that fosters collaboration, professional growth, and sharing of new ideas. Silicon Slopes Localization aims to hold multiple events like this each year to help support and strengthen Utah's localization professionals.
Speaker Bio
As Globalization Architect for Domo, Joel Sahleen is responsible for directing the internationalization and localization of Domo's SaaS business intelligence offering, including the backend platform, middleware services and both web and mobile clients. He holds an MA in Asian Studies from Stanford and has a degree in economics. He's been working in localization for ten years.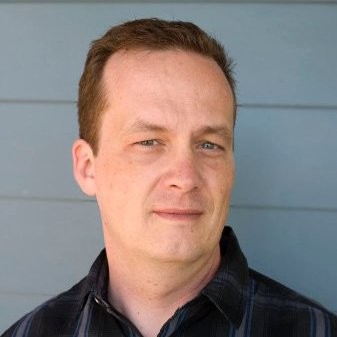 Thank you to our host!
When you have a chance, please thank Eddy Edens and GameTyrant for generously hosting this event! (And consider how much your employees will love it when you host your own company event at this location.)