Description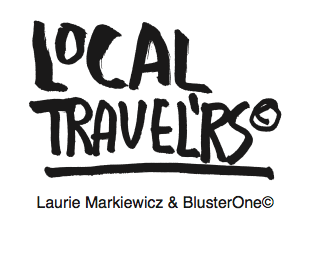 LOCAL TRAVEL'RS Exhibit- Returning with the same creative vigor as their successful 2016 debut exhibition, entitled "DaysInTheLife", creative couple Laurie Markiewicz and James "BlusterOne" Alicea bring you LOCAL TRAVEL'RS©. The exhibit is comprised of a collection of drawings and photographs that reflect the seedbeds of inspiration the city provides; overheard conversations, people in movement, broken pavement, various smells and sounds. Together they demonstrate their unique ability to present their message in this unique visual experience.
This exhibit is currently taking place at Bohemia Realty Group's two Uptown offices between 7/18-7/25.
UPDATE- Our opening reception was a huge success! Thanks to all who attended, and we hope to see you for the closing as well.

The closing reception will take place at Bohemia Realty Group's Washington Heights office on Tuesday, 7/25 from 7-8:30PM. Wine and cheese will be served at both, as well as select performances in spoken word by local youth performers.