Description
Join Fort Point and the San Francisco Bicycle Coalition for a special San Francisco cycling experience. See the city with a casual ten mile guided ride to some of Fort Point's favorite local landmarks: the Dutch Windmill in Golden Gate Park, Sutro Tower, and Grace Cathedral (all featured on Fort Point cans). We'll end the ride at Fort Point's Ferry Building Kiosk - the first round is on us!
We'll meet at the Dutch Windmill at 2 PM to kick off the ride. San Francisco Bicycle Coalition leaders will lead the group through Golden Gate Park, past Sutro Tower and Grace Cathedral, and along the Embarcadero to end at the Ferry Building. The "no-drop" ride format is open to riders of all skill levels.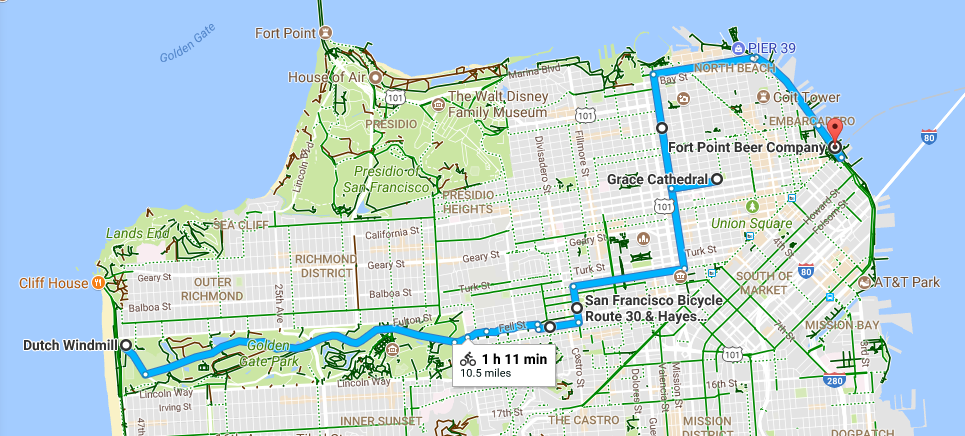 About the San Francisco Bicycle Coalition:
For over 45 years, the San Francisco Bicycle Coalition has been transforming San Francisco streets and neighborhoods into more livable and safe places by promoting the bicycle for everyday transportation. The San Francisco Bicycle Coalition is one of the largest and most effective bicycle advocacy groups in the country. Through day-to-day advocacy, education and working partnerships with City and community agencies, the SF Bicycle Coalition creates safer streets and more livable communities for all San Franciscans.