Local Food Systems & Urban Farming Conference Registration

Tuesday, October 22, 2013 from 9:30 AM to 3:00 PM (EDT)
Event Details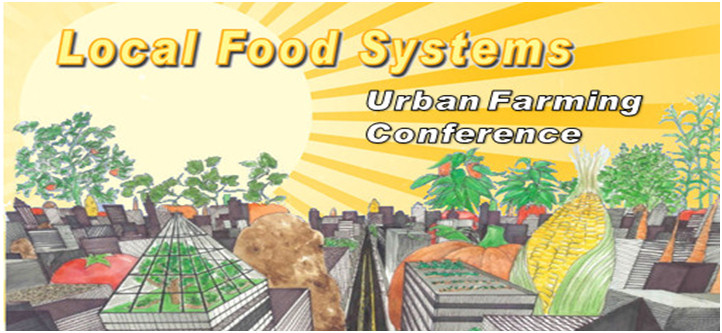 Local Food Systems & Urban Farming Conference Registration
October 22, 2013
Registration & Exhibit Hall Open: 9:30 am
Sessions: 10:00am - 3:00pm
$10  General Admission
OR
 $15 General Admission PLUS Open Hive Demo
Lunch Included 
UF/IFAS Extension Orange County
6021 S. Conway Rd.
Orlando, FL 32812 
UF/IFAS Extension Orange County educators are helping Orange County farmers, businesses and residents learn about local food systems and farming. The Conference will offer educational workshops and activities in urban farming, cottage foods and beekeeping. In addition, the University of Florida Extension faculty and a variety of vendors will be present to share innovative products and services.
Below is a schedule of breakout sessions.
PLEASE NOTE: General Admission registration is required and allows attendance for any class listed below EXCEPT Open Hive Demo which require a liability waiver to be signed on site and an additional $5 registration fee. Please select General Admission PLUS Open Hive Demo registration to attend that session - limited to 60 attendees.
EDUCATIONAL SESSION SCHEDULE 
Breakouts

Urban Farming

Auditorium

Cottage Foods

Rose/Azalea Rooms

Beekeeping

Magnolia Room  

10:00 am - 10:45 am

Producing and Marketing Organic Crops

Cottage Food Law: What's Legal? *

Getting Started in Beekeeping

10:45 am - 11:00 am

Break / View Exhibits / Vendors

11:00 am - 12:00 pm

Fruits, Vegetables, Hydroponics and Aquaponics

Fresh Foods & Bakery Items to Sell

Basic Honey Bee Biology

12:00 pm - 1:00 pm

Lunch / View Exhibits / Garden Tours

1:00 pm - 1:45 pm

Goats, Chickens, Rabbits and Grass-fed Cattle

Preservation: Drying & Canning

Hive Maintenance or Open Hive Demo**

1:45 pm - 2:00 pm

Break / View Exhibits / Vendors

2:00 pm - 2:45 pm

Local Food Systems from Farm to Table

The Business of Working from Home

Hive Maintenance or Open Hive Demo**

2:45 pm - 3:00 pm

Adopt-A-Tree (with ticket)
* Cottage Food businesses are not legal in all jurisdictions.
**Limited to 60 in attendance. Must sign liability waiver for hive demonstration. 
"The Foundation for the Gator Nation" an Equal Opportunity Employer