Description
Local Folks, Moving Spokes is a collaborative event series presented by Lowcountry Local First and Charleston Moves. Taking place 1 week from local elections, our event on November 1 is geared toward the importance of local civic action. By thoughtfully electing our leaders, we can realize a Charleston that aligns with our vision to support local business and actualize equitable transportation for our region. We aim to make this event (as part of a quarterly series) topical and engaging, bringing you a fresh and unique look at those who are reimagining and energizing our political landscape and the discussions surrounding it.

This event will be an intimate conversation between Toby Smith, candidate for the 2015 mayoral race, and Marvin Pendarvis, Democratic primary winner for State House of Representatives, District 113. Grab your bike and meet us at St. Julian Devine Community Center for the discussion. Following, we'll pedal over to Redux Contemporary Art Center for a social hour, one-on-one Q&A with our speakers and a look at their latest exhibit by Kate Hooray Osmond.

The event has a limited capacity and your ticket includes wine at Redux. Additional bike parking will be provided at both locations. If you'd like to ride Holy Spokes, there is a station conveniently located a couple blocks from St. Julian Devine at Hampstead Square (corner of America and Columbus).

Schedule:
Doors Open @ St. Julian Devine: 5:45pm
Discussion with Speakers: 6 — 6:30pm
Bike Ride from St. Julian Devine to Redux: 6:45 — 7:15pm
Social Hour, Q&A + Art Exhibit @ Redux: 7:15 — 8:30pm

A huge thanks to St. Julian Devine Community Center and Redux Contemporary Art Center for hosting us, and to Cellar Experience for sponsoring beverages!
---
About the Speakers:
Toby Smith
Toby ran for mayor of the City of Charleston in 2016. She is a West Ashley resident, grantwriter, nonprofit consultant and associate minister at Mt. Olive Baptist Church in Union Heights. Smith was born in Charleston, but grew up Philadelphia. Her family moved back to the area in 1977. She graduated from Middleton High School in 1981 and the University of South Carolina in 1985. During the mayoral race, her goals included bringing people on "the edges," such as groups of people facing higher rates of unemployment, into discussion on local issues; completing the International African American Museum; and dealing with growth in West Ashley.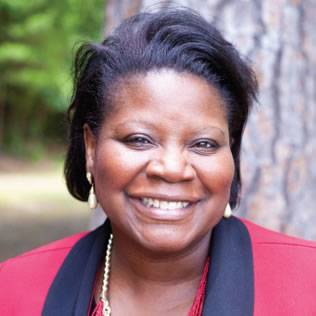 Marvin Pendarvis
Marvin grew up in the Charleston Farms neighborhood of North Charleston, South Carolina, in the heart of House District 113. He is a product of the public schools in Charleston County, graduating at the top of his class at Garrett Academy of Technology in 2007. He is a 2011 Honors graduate of the University of South Carolina. Marvin's commitment to advocacy led him to the University of South Carolina School of Law where he graduated in 2014. He was also admitted to the South Carolina Bar in that same year. Without hesitation, Marvin has returned back to North Charleston where he is currently practicing law at the Curry Law Firm, LLC. Marvin understands the importance of maintaining an active and caring presence in his community. He is running for Democratic Nominee for House District 113 because he believes in Education and Opportunity and the difference they make. He has experienced the benefits of both and those two principles have stayed with him through grade school, college, law school, and as a practicing attorney. He came back to this area because he wanted to be at the forefront of a new wave of young, ambitious, and driven political leadership in South Carolina, that will push this state forward in a way yet to be seen.