About this Event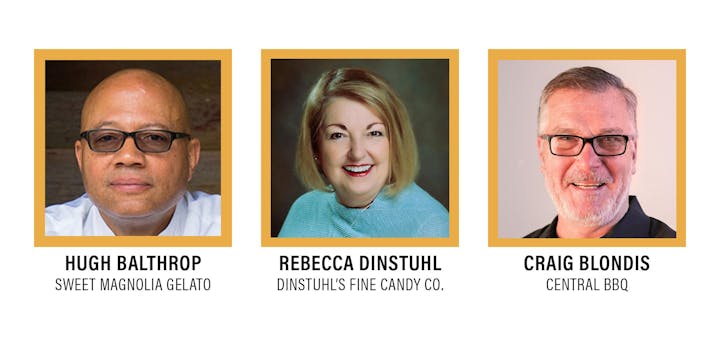 From a new gelato company that thrives by working with others, to a thoughtfully scaled candy store spanning over 100 years, to a barbecue shop that's expanding and franchising -- Small businesses in the Memphis area have stories to be told. Join us as our speakers discuss the evolution of their businesses, overcoming obstacles and collaborating with others.
OUR SPEAKERS:
Hugh Balthrop, Sweet Magnolia Gelato
Rebecca Dinstuhl, Dinstuhl's Candies
Craig Blondis, Central BBQ
WHEN: Sept.12, 2019 at 3:30 p.m.
WHERE: Memphis Brooks Museum of Art
*Wine and cheese reception to follow
Want more information? Go to dailymemphian.com/seminars to see videos from past speakers, details on how to sponsor an event, upcoming seminars and more.
Thank you to our sponsors: