Description
You're invited to join us for a Local Business Event at Local Biz Networking Groups Springfield!
A Networking Group that supports Local Business and is focused on you the Business owner.
We want to warmly welcome you to feel part of a supportive local Network Group that cultivates, nourish and helps you grow both personally and professionally. Our Events is about connecting, gaining knowledge, building relationships, sharing business ideas and challenges while being supportive to each other. Through collaboration, sharing and building trust with other Business Members this has generated referrals to help Businesses grow and develop.
When you arrive, you have the opportunity to share your business card and promotional material. Grab a coffee and feel welcome by our members in a warm and friendly atmosphere. We allow each Business the opportunity to introduce themselves. Our Members are divided into smaller table groups that are more intimate way to discuss, share and collaborate on our Business topics. Each event has Network opportunities to create connections and build relationships with other Local Businesses.
Through our Local Business Networking Groups platform we have designed it so both your network and business can grow and flourish.

Networking in Springfield
Doing Local Business is what we are about! When you Network Locally you can cultivate relationships with local clients, businesses, supplies that can strengthen your Business and the Community.
Join us as we official launch LBNG Springfiled, you will greated by our wonderful Business Leaders, share ideas and collaborate with other Business owners plus gain knowledge with a special presentation by our Executive Business Coach Stewart Fleming on Networking Essentials.
LBNG Springfield meets every 3rd Friday every month from 10am to 11:30am.
Cost is $10 per person which includes the Networking Event plus tea, coffee and refreshments.
Discussion Topic & Presentation - Networking Essentials
Getting the most from every networking event.
Have you been to a networking event and not known anyone? Did you walk away with a new lead, partner or referrer? Networking Essentials teaches the fundamentals to make your networking a key source of business growth. Learn how to introduce yourself, connect on the right level and convert your new friend into a regular business colleague.
If you network, then this workshop is a must for your business success.
About our Speaker
Stewart Fleming has an IT degree, MBA, over 20 years' experience as a business leader and has studied with over 200 of the world's top coaches. From this study he brings the energy of a sports coach, the precision of a business coach and the empathy of a life coach to give you the fastest results possible.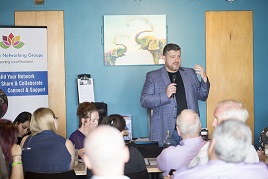 Springfield Business Leaders
Be warmly welcome by our two Business Leaders Ann Sisodia and Paulina Nowak who are both very inspiring and encouraging with a wealth of Business experience not only in their Professional field but in Business in general. They love the Springfield Community and are passionate about connecting Businesses, community engagement and encouraging connections.
About the Event Location
Location: LBNG Springfield is located in the World Knowledge Centre, Little Tokyo Two Springfield. Once you enter the Building, use the lift to go to Level 3 into the Common Area. LBNG Springfield is in the conference room on this floor.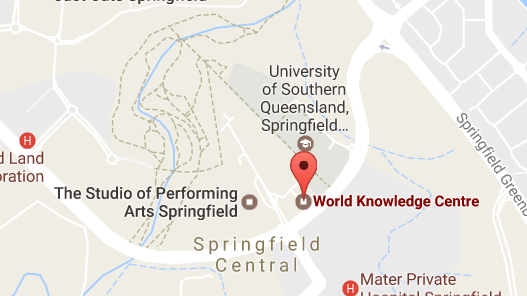 Parking
Important note about Parking, please notice the sign rules on parking. We recommend parking behind the Tavern it $3 unlimited time.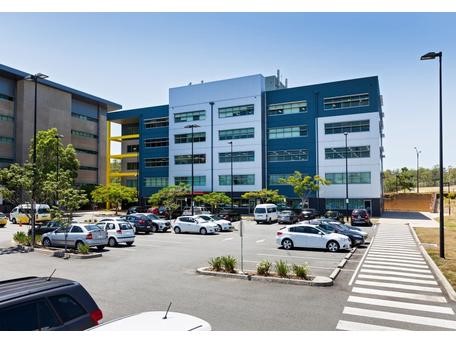 Lucky Door Prize
If you would like to donate a lucky door prize & spotlight your Business please contact the organisers below.
FAQs
What can I bring into the event?
Bring along your business cards, promotional material, pen, paper, smile and enthusiasm.
How can I contact the organizer with any questions?
Ann Sisodia on Ann.sisodia@jimspestcontrol.com.au.
Paulina Nowak on info@nowakmigration.com.au.
Visit our Website https://localbiznetworkinggroups.com.au/ and find out the value Local Biz Networking Groups has to help support your Business.

We look forward to seeing you there.