About this Event
Conceived as a way to celebrate culture and to espouse the importance of strength and unity, Loc Fest NYC provides NYC residents and loc-wearers and allies across the globe a place to celebrate the beauty of Loc'd hair and Loc culture.
In solidarity with the natural hair movement, which focuses on encouraging women and men of the African diaspora to celebrate and enjoy the natural characteristics of their kinky, curly, hair texture, Loc Fest NYC stands in unison to raise an awareness and dispel the stereotypes associated with black hair; primarily loc'd hair.
Loc Fest NYC is about knowing who you are, encouraging self -confidence, self-care, embracing one's culture and celebrating the freedom to be yourself.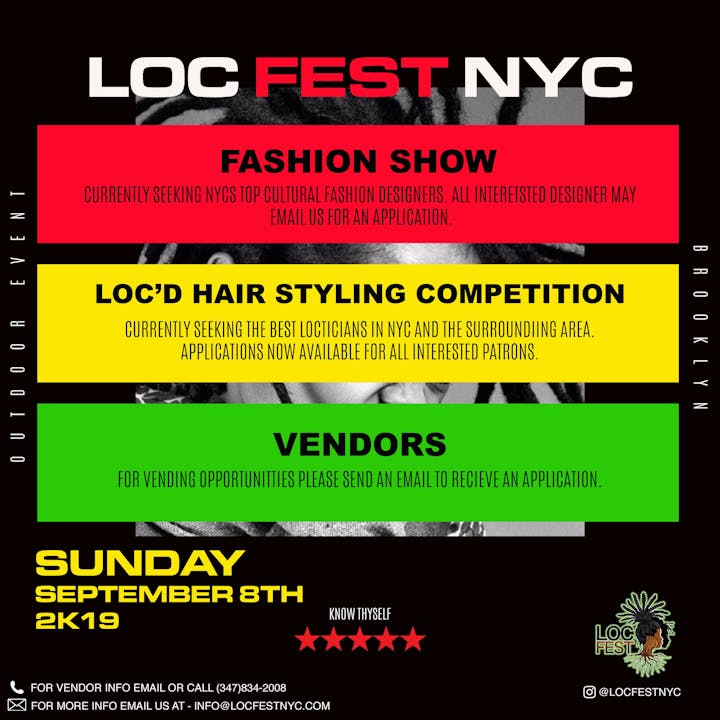 To obtain a Vendor application, Loc'd Hair Show/ Fashion Show Designer application, please email: info@locfestnyc.com
Follow us on IG: @locfestnyc
Website: www.locfestnyc.com
Give Thanks