LOANI 5TH YEAR ANNIVERSARY CHARITY GALA & INTERNATIONAL HUMANITARIAN AWARDS
Unforgettable 5th Year Anniversary with Charity Dinner Gala & International Awards .An evening of glitz , glamour & celebrating Excellence.
When and where
Location
The Crown London Hotel 142-152 Cricklewood Broadway London NW2 3ED United Kingdom
Refund Policy
Contact the organiser to request a refund.
Eventbrite's fee is nonrefundable.
About this event
Join us on this Memorable , Glorious 5th Year Anniversary Charity Gala & Awards evening of festivity experience. Meet , greet and connect with International and prominent leaders.
THEME : UNIFIED NATIONS
We are focusing on THE UNITED NATIONS SUSTAINABLE DEVELOPMENT GOAL 10 : Reduce inequality within and among countries and ensuring no one is left behind
BRINGING COMMUNITIES TOGETHER 🌎
🇬🇧🇺🇸🇵🇭🇸🇱 🇻🇳 BRING YOUR COUNTRY FLAG
💎An unforgettable experience of unification, bringing communities together.
💎An evening of glitz and glamour
💎An evening of Celebrating Excellences | Unity | Love | Solidarity & Success.
💎An evening of reaching greater heights.
💎An Evening of Reaching Beyond Boundaries
💎 Recognition Special Awards & International Humanitarian Awards
👗👔 Dress up in your beautiful outfits / Cultural outfits and join us.
Glam up and dress up in your best glamorous attire and join us for an impactful and meaningful evening of inspiration and empowerment and meet some of the most prominent influential leaders from around the world who are leading change.
Venue : The Crown Hotel
Date: 4 December 2022
Time: 6pm till late
Arrival: 5pm
Red Carpet, Networking , Meet , Greet , Connect & Grow
👗👔Dress Code : Attire: Evening Long Glamorous Gowns, Cultural / Tuxedos
DRESS UP IN YOUR BEST OUTFIT
On arrival, guests will network , interview on red carpet and have the opportunity to socialise with other guests.
Following the reception, guests will proceed to the banqueting room, where a 3-course meal will be served.
Dinner will be followed by a Live Multicultural Entertainment, including an address from our Guest of Honour. A fashion show and a charity auction , raffle come next followed by awards presentation.
After dinner entertainment will include dance floor , Live DJ Set, and much more.
Towards the end of the event,the guests stand the chance to win amazing prizes from our lucky draw prizes and raffle and then dance the night away.
Ladies of All Nations International, a world record holding organization that reaches beyond boundaries by focusing on sustainability and corporate social responsibility through matchless contribution to humanity and uniting a Global Diverse Cultures from various nationalities across the world to drive change, peace, stability and development of a better future.
Loani is dedicated to various social initiatives such as :
🔆Promoting Diversity & Inclusion
🔆Cultural Programs
🔆Business Development
🔆Supporting Survivors
🔆Supporting underprivileged communities
🔆Feeding the Homeless
🔆International Multicultural Networking
🔅Mentoring
🔅Coaching
🔅Uniting Nations
🔅Specially abled kids development program.
🔅Women & Girls Empowerment.
🔅Promotion of art and culture.
🔆Youth Leadership
🔆Supporting Disabled People
🔆Community Global Book Clubs
🔆Awareness Workshops
🔆Cultural Exchange
🔆 Business Expo & Conferences
OUR VISION
Our vision is simple, to create collaborative, inclusive, engaging platforms and celebrating cultures where they can share various aspects of knowledge and information. We ought to recognise and celebrate the outstanding contributions that women from diverse backgrounds achieve and use these to make our society wholesome and each in turn learn from these accolades. This is an outcome of an innovative partnership between women of all backgrounds and cultures to provide a holistic perspective towards shaping a shared vision and drive change in today's Global communities for the better.
The logic being to become united under one roof for a great cause. We find that the strength of any society or the backbone of any community is embedded in women.
At the same time, without a shadow of a doubt, children are the future. We at LOANI therefore find it imperative that we should focus on helping widows, single mothers and orphans who struggle to make ends meet. By doing so, we will be indirectly alleviating some problems but at the same time creating a bright future. We come together as women from various backgrounds, cultures, creed, nationalities and races to join hands and work together towards alleviating difficulties and developing our communities. Not only do we support the underprivileged, we also highlight the importance of health and education, raise disease awareness, domestic abuse awareness, celebrating and supporting one another through our struggles and success.
UNIFICATION
We come together and unite as one, Collaborating and bringing people of various backgrounds together, promoting diversity ,creating business opportunities , Embracing Differences , Recognising amazing things that are possible and focusing on enacting positive change
LOANI is now covering various countries worldwide promoting diversity & inclusiveness covering ALL aspects of Equality & Diversity - including age, race, gender, sexuality, religion, disability.. etc
Connecting cultures, languages, communities under one roof!!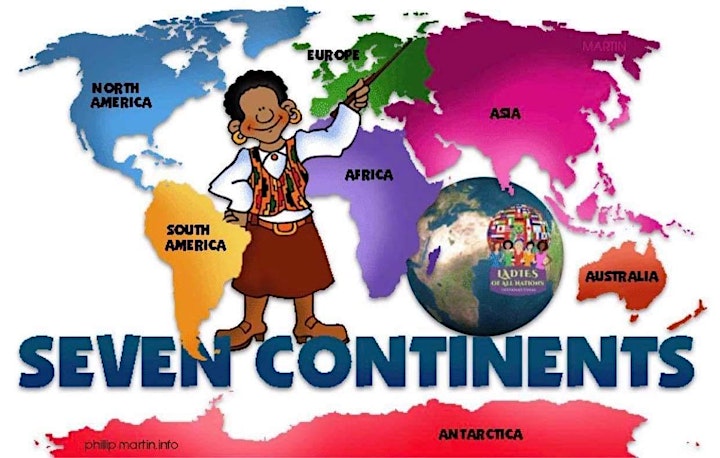 Ladies of All Nations International is , an organisation which focuses on sustainability and corporate social responsibilities.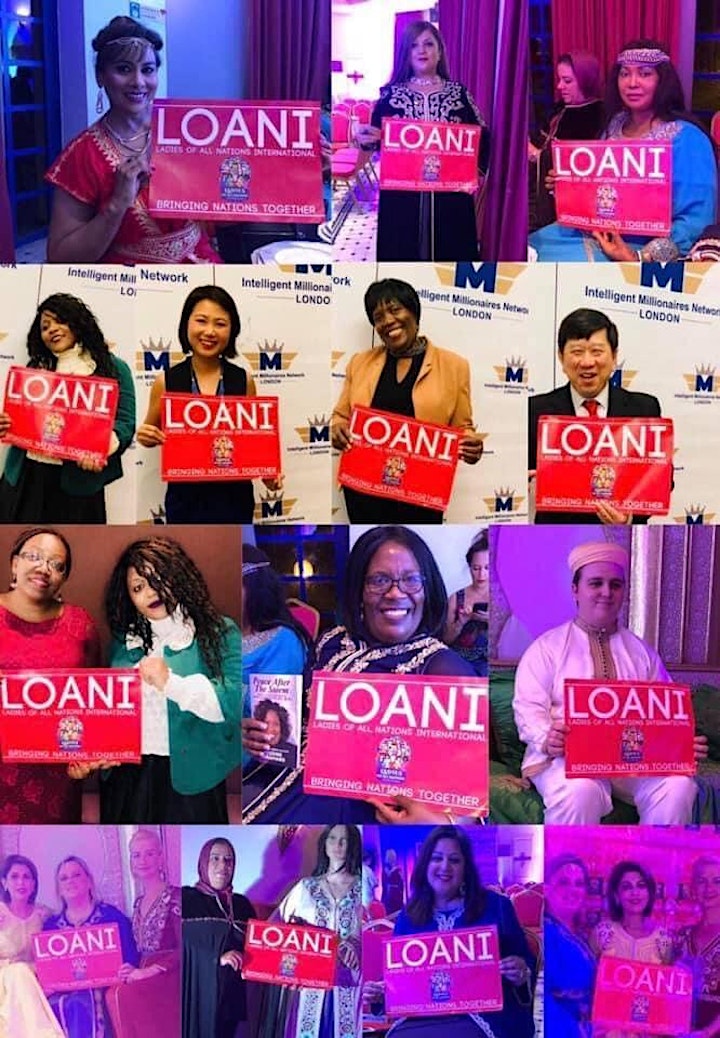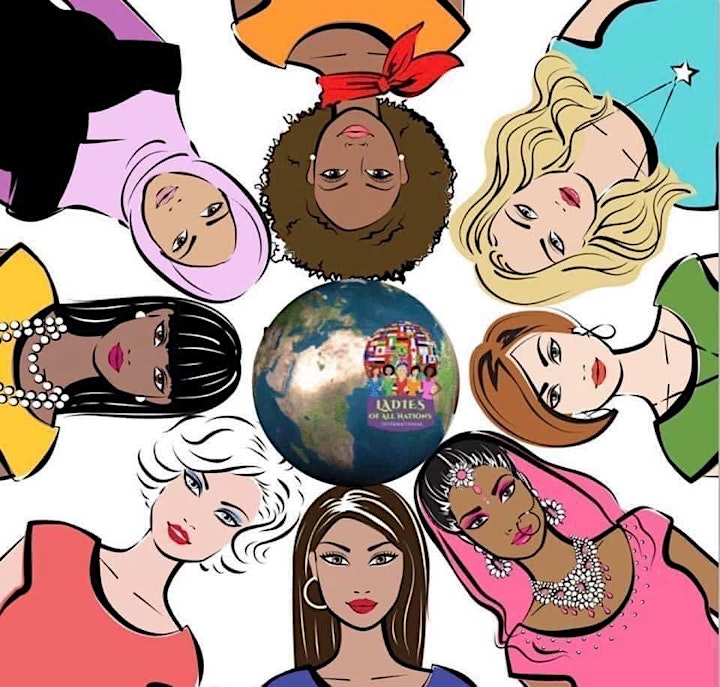 Our events are dedicated to help and support widows, orphans, and women in general in various sectors.
LOANI has spawned other branches, such as Beautiful Survivors, helping victims of unfortunate life circumstances and Young Inspiring Leaders supporting and inspiring the tomorrow's leaders. LOANI is also dedicated to supporting the underprivileged communities.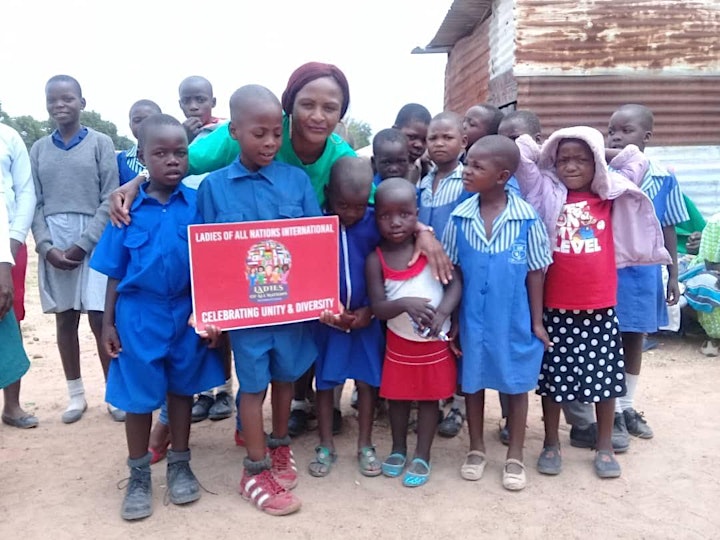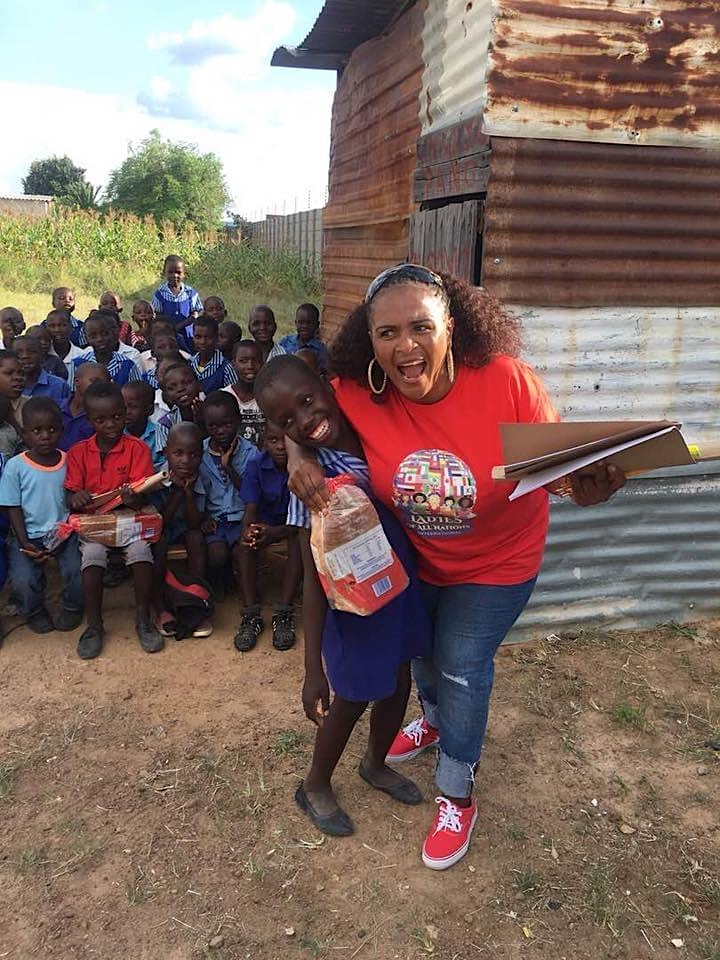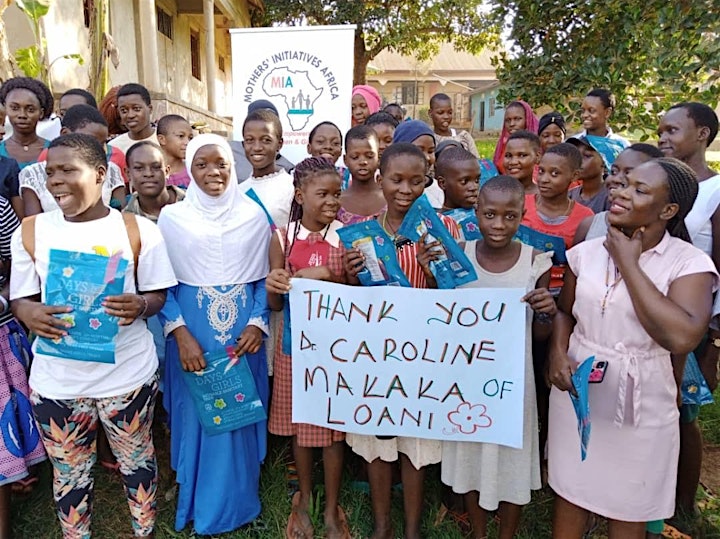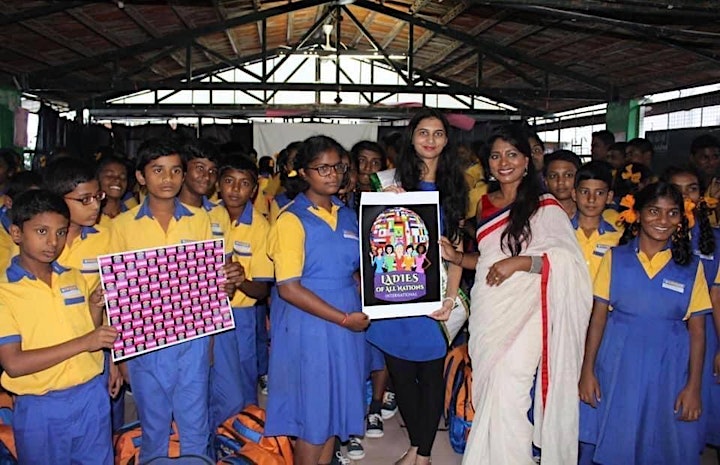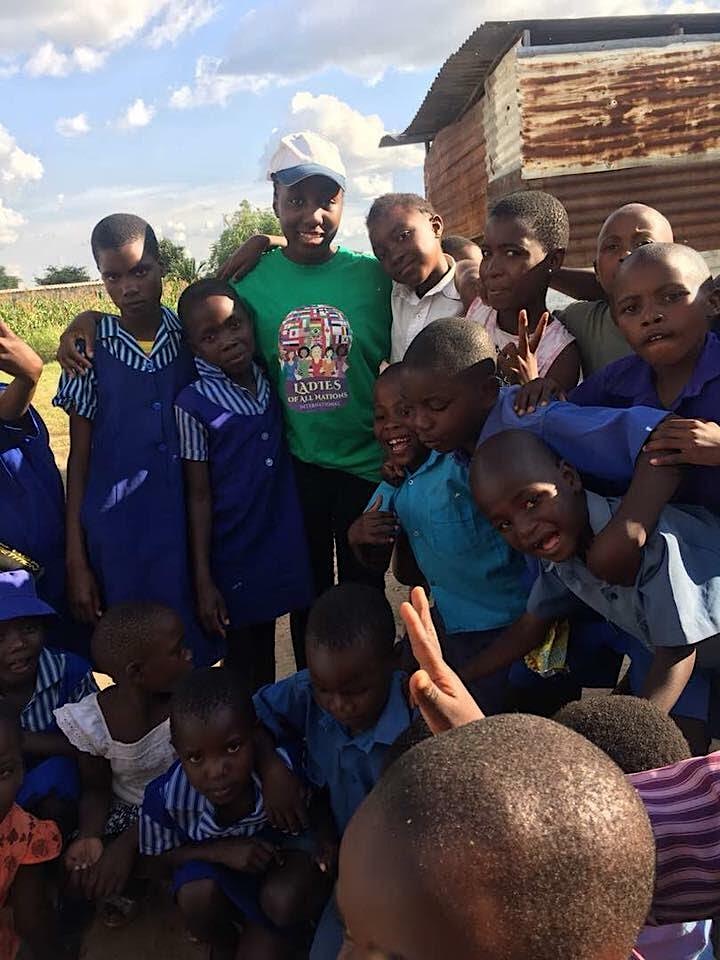 We join our hands and unite for a change to transform lives, from around the globe with a mission to make people lead a better life and summon their resilience and authenticity to stand for something.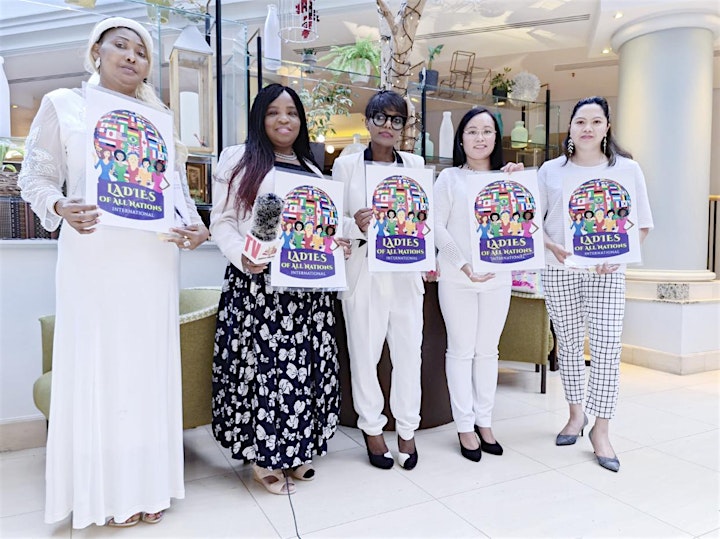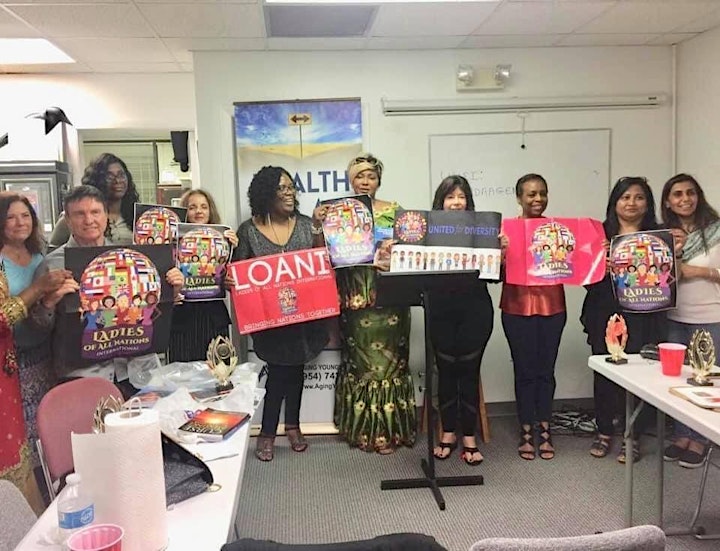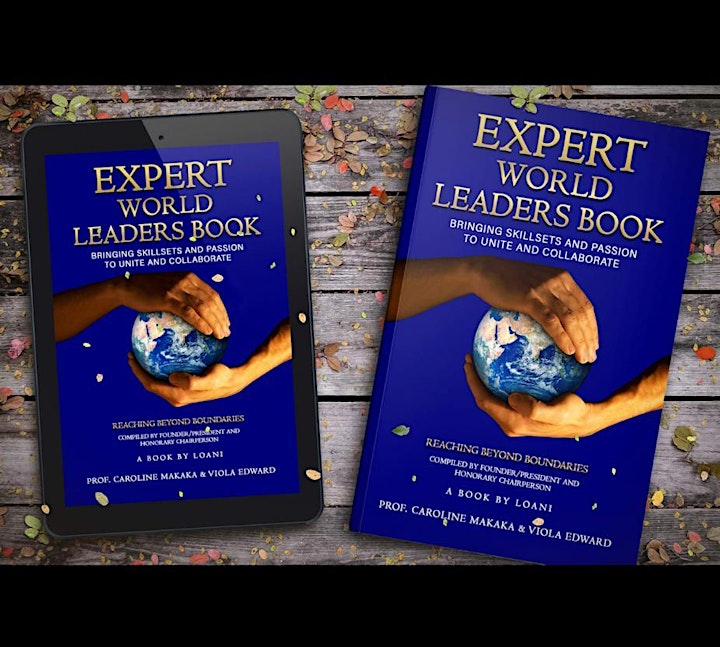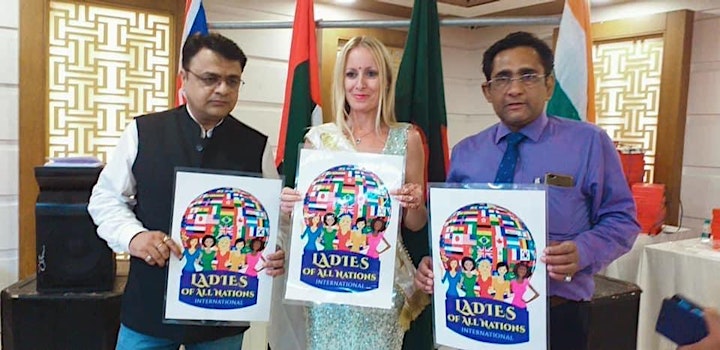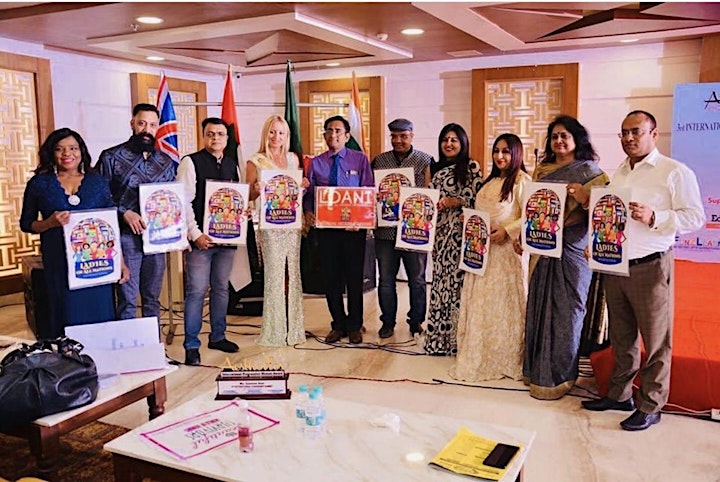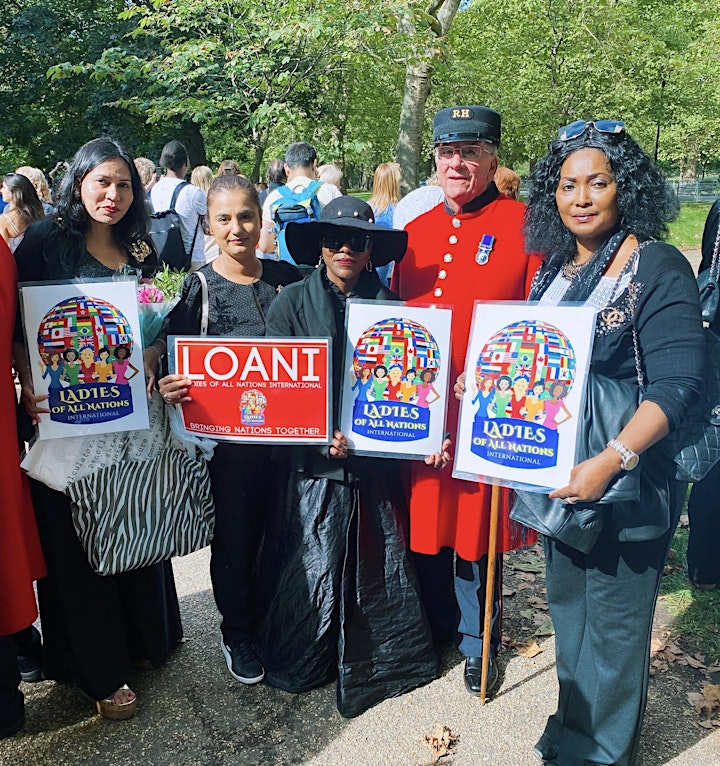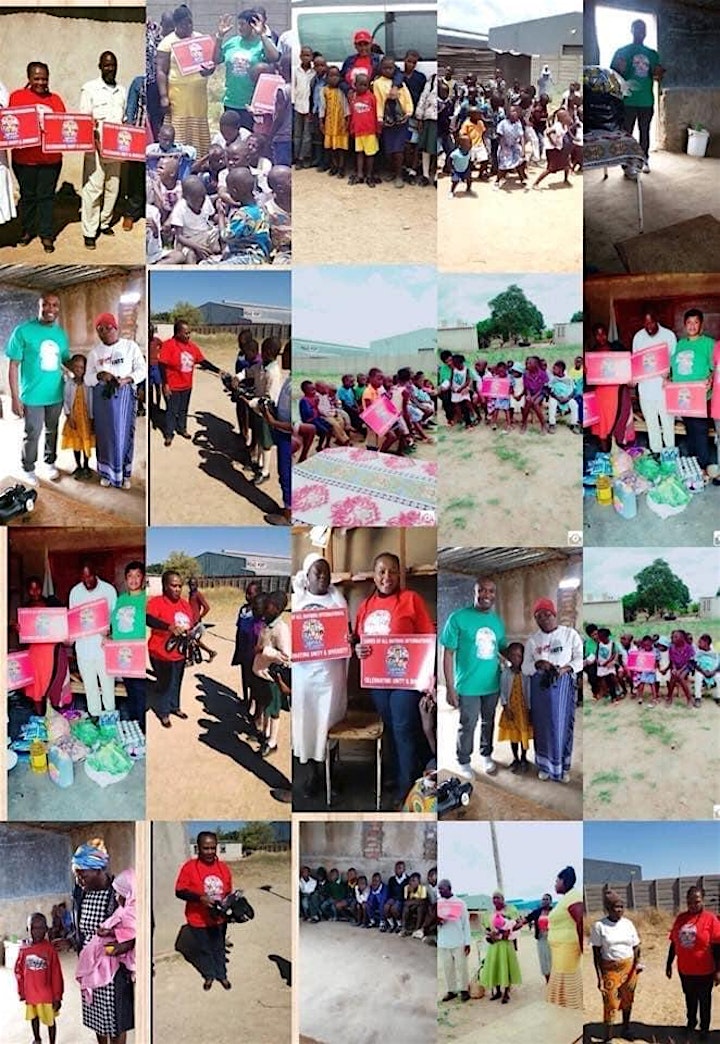 We find that the strength of any society or the backbone of any community is embedded in women.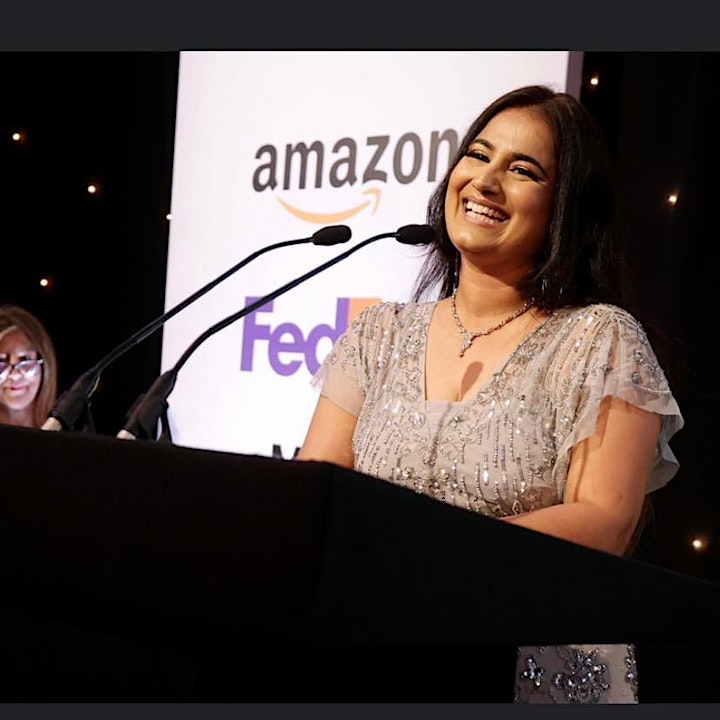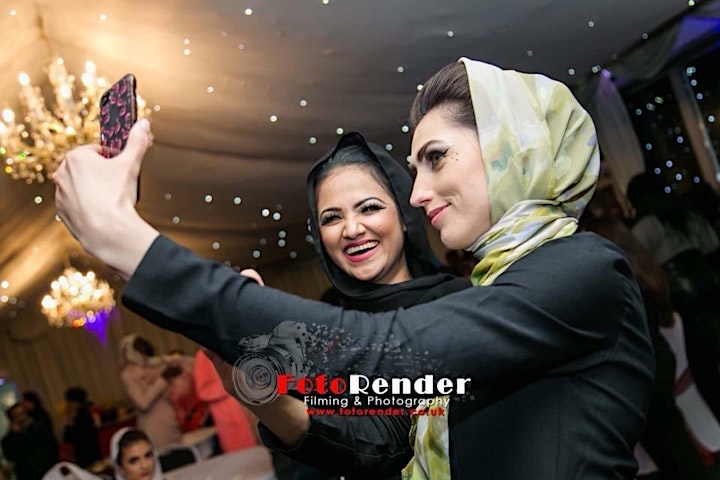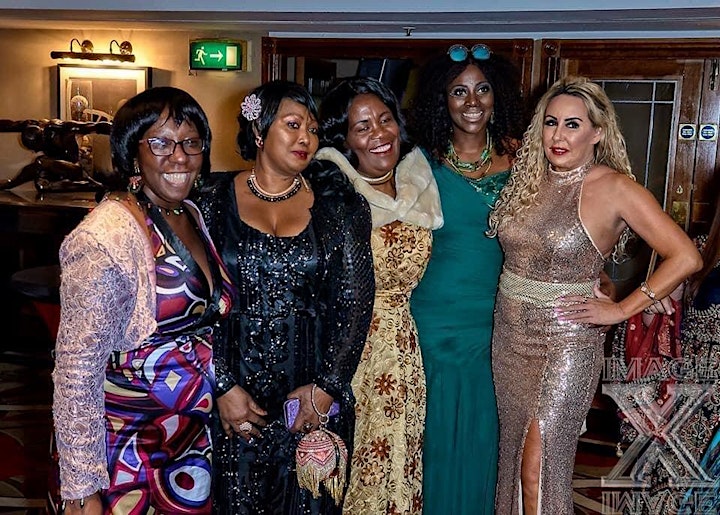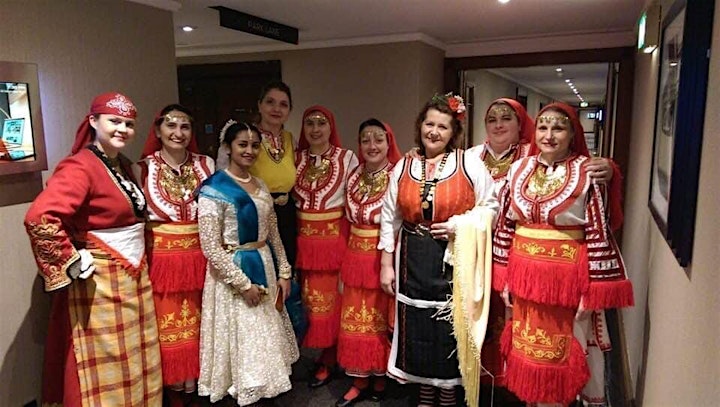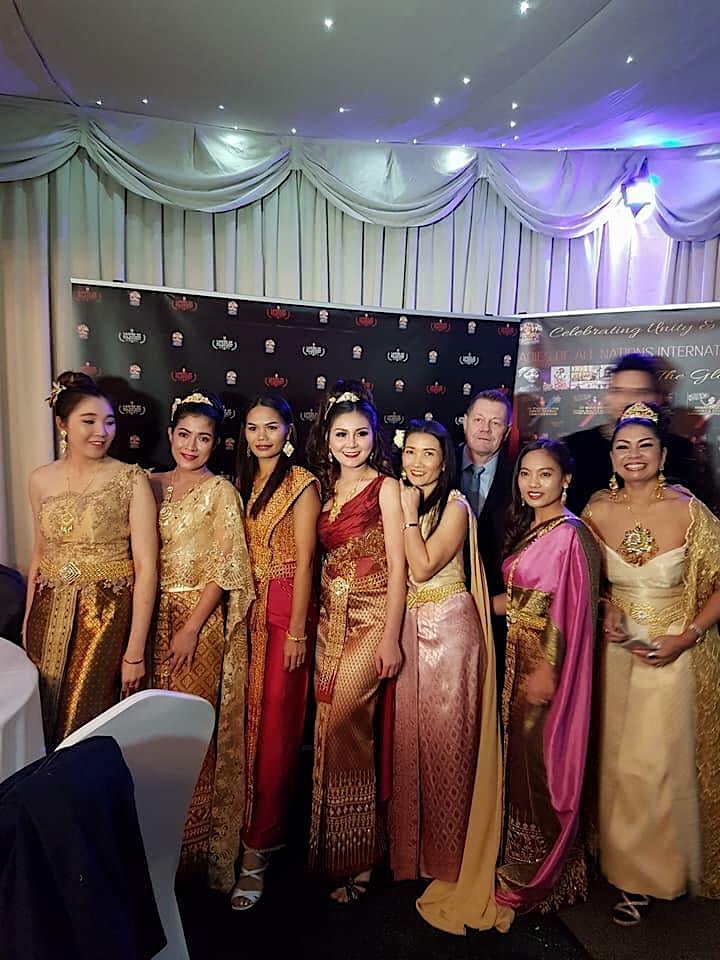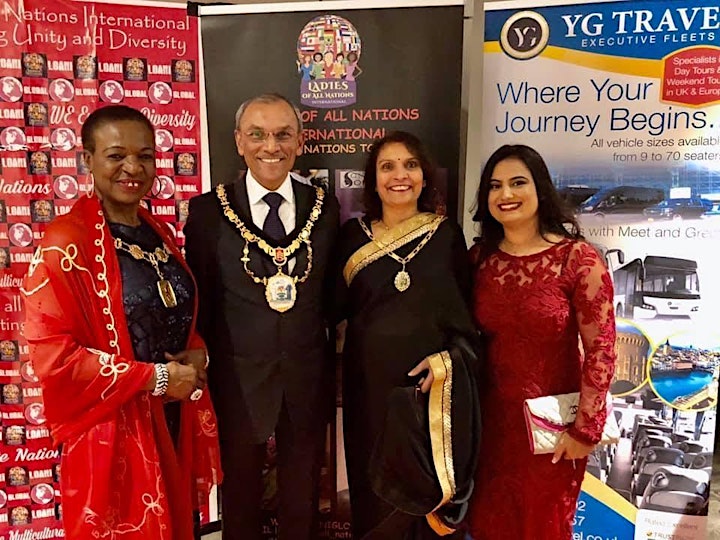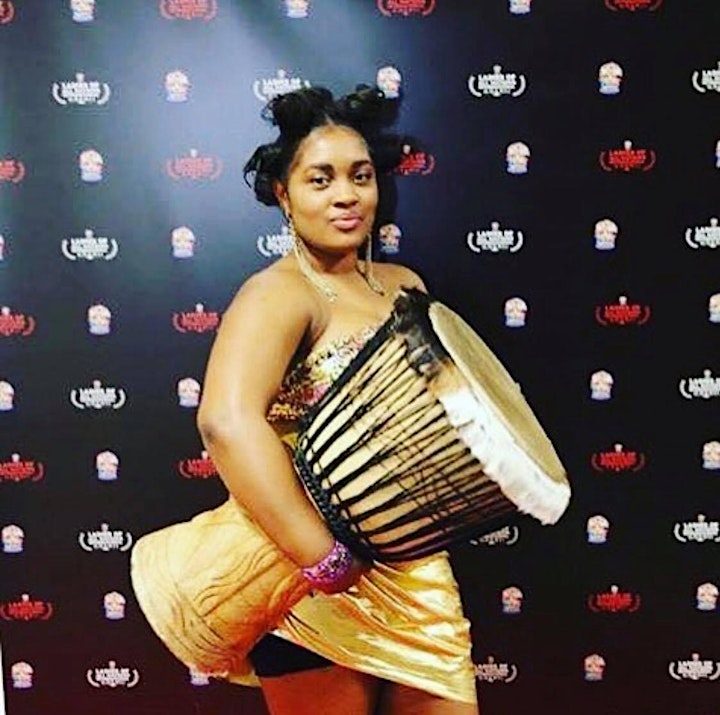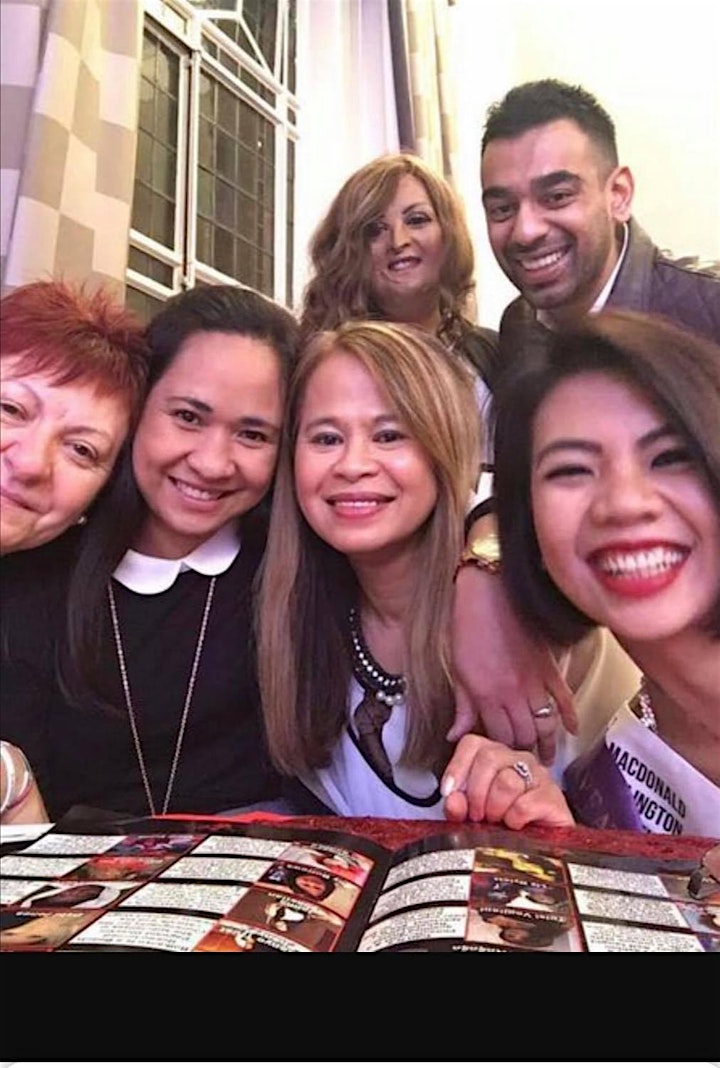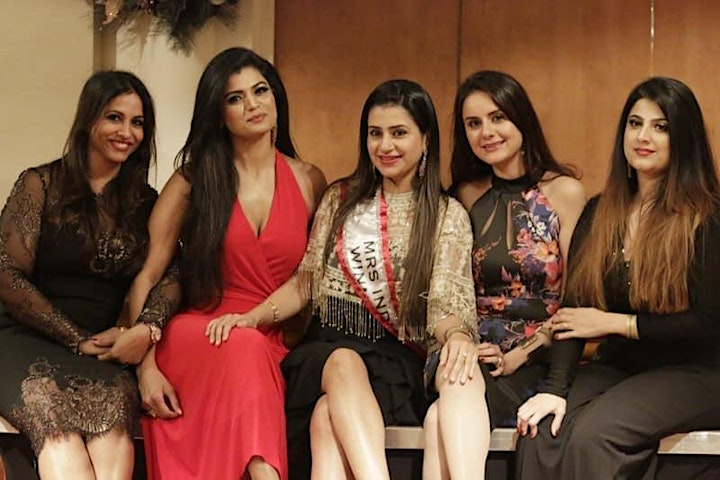 BANK TRANSFER
Buy your tickets via bank transfer and avoid Ticket booking commission.
Contact us via the details below
Email: Loanifoundation@gmail.com
WhatsApp: +447478281693
We will email you back with banking details and instructions.
We will also provide you with your tickets.