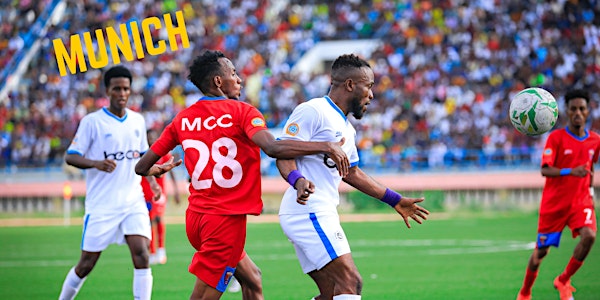 Load Management - Train Smarter AND Harder (Munich)
This workshop bridges the gap between training theory and practice.
When and where
Location
Munique Performance Kochelseestrasse 8 81371 Munich Germany
Refund Policy
Contact the organizer to request a refund.
Eventbrite's fee is nonrefundable.
About this event
This workshop bridges the gap between theory and practice. Participants will gain hands-on experience monitoring training loads, designing session and weekly training plans, and providing training programs to meet the individual needs of athletes and patients. The workshop is presented in a small group setting, promoting interaction and discussion amongst participants, and allowing ample time for Q&A. Whether you are an experienced practitioner or simply want to gain some practical ideas to implement in your clinic, this workshop will help you to "build a training program from the ground up"!
 Learning Objectives and Goals:
Upon successful completion of this course, the practitioner will:
* Understand the difference between acute and chronic workloads.
* Demonstrate the importance of high chronic workloads in protecting against injury.
* Understand how to calculate and apply the acute:chronic workload ratio to safely progress athlete workloads.
* Gain an understanding of the factors that protect against "spikes" in workload.
* Develop return to train, play, and 'compete' plans.
* Understand how to identify the 'worst-case scenario' and prepare players for these demands.
* Understand how to individualize aerobic training programs.
Program Description
(8:30am-9:00am): Participants registration
(9:00am-9:30am): Coaching Roundtable – What is "Load Management" Really About?
This session will provide practitioners the opportunity to discuss the concepts around load management, and what it means for their practice. (Group Interaction)
(9:30am-10:30am): Towards a Best Practice Approach to Load Monitoring
In this session the most recent work on training monitoring (and current controversies) will be discussed. (Lecture)
(10:30am-10:45am): Break
(10:45am-11:30am): Monitoring with Minimal Resources
In this session, Tim will demonstrate how coaches can monitor their athletes' training - even when they have minimal resources at their disposal. (Group Interaction)
(11.30am-12.30pm): Training Smarter and Harder
This session will highlight the latest evidence demonstrating that training harder is actually training smarter! (Lecture)
(12:30pm-1:30pm): Lunch break
(1:30pm-3:00pm): Individualizing the Training Process
This session will discuss the process behind developing individualized training programs within a team environment and preparing athletes for the most demanding passages of play. (Group Interaction)
(3:00pm-3:15pm): Break
(3.15pm-4:30pm): Return to Competition
This session will explore the timing, content and loading when returning to competition following minor and major injuries, and off-season break. (Practical Group Interaction)
(4:30pm-5:00pm): Open Forum and Discussion (Group Discussion)
Target Audience
This workshop is relevant to physical therapists, physical therapy assistants, and physical therapy students, chiropractors, strength and conditioning coaches and athletic trainers.
Methods of Learning
This workshop uses a combination of lectures, focus groups, roundtable discussion, practical sessions, formal and informal question and answer sessions to enhance learning.
Informed Consent
All practical components that involve physical activity are completely voluntary. However, as some of these activities involve strenuous physical activity (within your individual capacity), participants will be required to complete a Physical Activity Readiness Questionnaire (PAR-Q) and informed consent.
Conflict of Interest
Gabbett Performance Solutions, event committee and the presenters for this seminar do not have financial or other associations with the manufacturers of commercial products, suppliers of commercial services or commercial supporters.
This workshop does not involve the unlabelled use of a product or product under investigational use.
There is no commercial support for this activity.