Description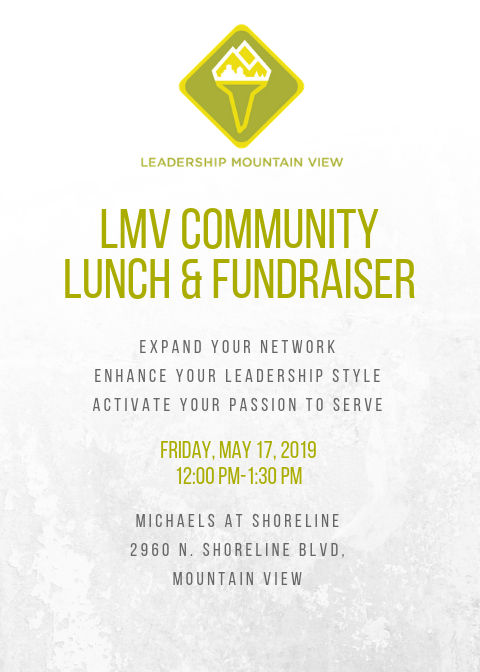 You are cordially invited to attend the Annual LMV Luncheon and Fund Raiser!
Event Details:
When: Friday, May 17, 2019, from 12:00-1:30
Where: Michaels at Shoreline, 2960 N. Shoreline Blvd
Why: To reconnect with your, "Best Class Ever" and, support Silicon Valley's #1 Leadership Program as we go into 2020 - or 30th year of the Program!
Join us to mix and mingle with business, neighborhood, non-profit, and civic leaders. This is a great opportunity to connect with program alumni, introduce new people to our program, and fundraise to provide scholarships to community members who would like to participate in Leadership Mountain View.
It is through your ongoing support that LMV will continue to thrive for years to come!
There is no cost to attend and we hope you'll be inspired to make a donation. Space is limited, so sign up now!
If you can not attend but would still like to show your support for Leadership Mountain View Click Here To Donate.
There are ONLY 100 seats available, so sign up early!