From the stages of the Broadway Comedy Club, Times Square, NYC, comes the off-Broadway Improv Comedy show, EIGHT IS NEVER ENOUGH.
About this Event
COME BE A PART OF THE SHOW!!!!
While current times have driven us off the live stage, onto online platforms, the "NEW NORMAL" also gives us a unique chance to bring together talented performers separated by time and distance. We are now bringing back together players, many fan favorites form past and present, that helped put this company on the map. Everyone on this show were part of the troupe in 2010 or before.
Hosted by Walt Frasier (Billions, Blue Bloods, Letterman, 2002 co founding member), Amelia Fowler (Pose, Power, FBI, current member since 2009) CB Murray (Dreamgirls Original Broadway Cast, Honky Tonk Nights on Broadway, member 2007-2010), Chris Leidenfrost (Greatest Pirate Story Never Told off Broadway, member 2008-2011), Laurice Fattal (Exec Producer, 2002 founding member, TikTok star), Evan Schultz (off Broadway, Long Island Theater, current member since 2009), Paul DeGrocco (former voice of the Long Island Ducks, radio DJ, Great dad, member 2009-2012), Pat Reidy (numerous commercials, Indy films, current member since 2010), John Gleason fan favorite 2007-2011 and awesome dad!
18 years in Times Square included long runs at the NY Improv (2004-2006), Laugh Factory (2006-2009, 2010-2011, later called Times Square Comedy Club/Arts Center), 2009-2010 Midtown theater (HA COMEDY CLUB, AEA building) and Broadway Comedy Club ever since. This crew represents dozens of amazingly talented colleagues past and present.
More from EIGHT IS NEVER ENOUGH Improv
More from the Broadway Comedy Club Times Square, NYC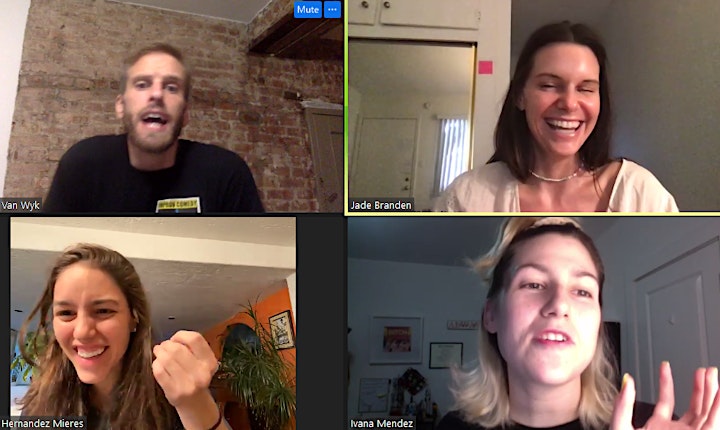 Available for private events!!!
Before the Quarantine life shut down live entertainment, this troupe performed regularly at corporate events (JP Morgan Chase, HSBC, Home Depot, Twitter, Louis Vuitton), colleges (Princeton, Georgetown, NYU, Hoftra), and even educational outreach for K12 schools (NYC DOE VENDOR), camps, family events and community centers. We supply the ZOOM room for up to 90 guests with a show and/or workshop. All you need to do is invite the guests and have some fun!
Corporate Events
Powerful Team Building workshops
College Shows
K12 Schools
Community Events
Family Gatherings
UNBELIEVABLE RATES far below out already low rates for live in person events. No more travel costs to bring this event worldwide!!!!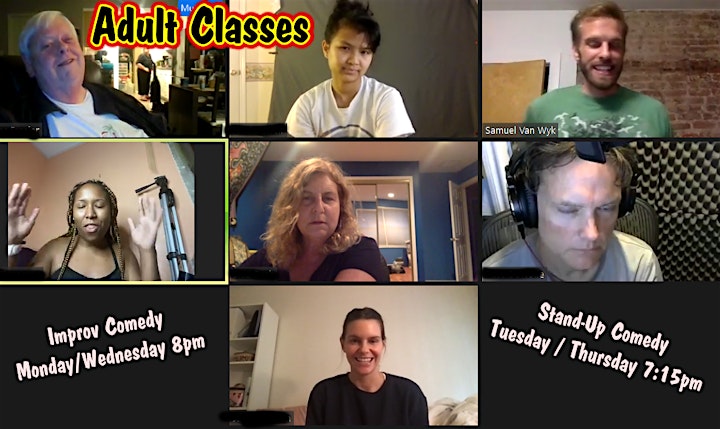 ONLINE COMEDY CLASSES
We also have more advance comedy classes for Adults & Teens available for returning students.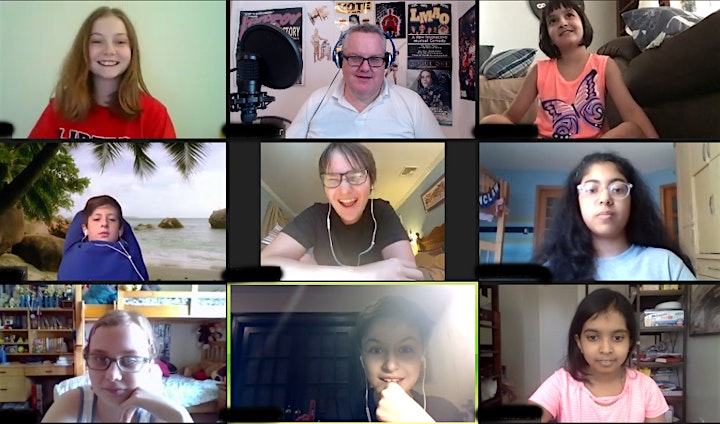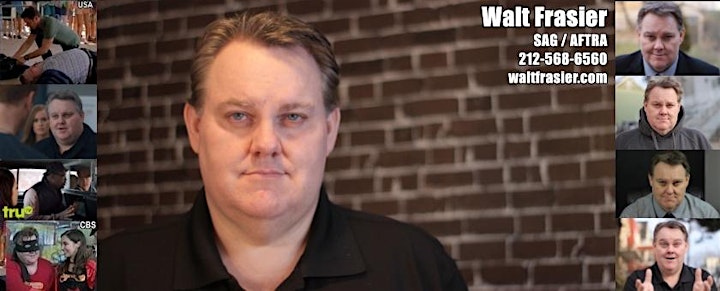 Artistic Director Walt Frasier (Billions, Blue Bloods, Friends of the People, Royal Pains, Lilyhammer, Letterman, MTV etc) co-founded the show in 2002. Since then EIGHT IS NEVER ENOUGH has entertained 7000+ audiences in Times Square and touring nationwide to colleges, corporate events and even K12 schools.
Check out Walt Frasier's Comedy Books on Amazon . Marketed to Kids & Teens and School teachers, these books are valuable resources for any aspiring comic.
Stand-Up Comedy by Walt Fraser is a text book for comics and teachers looking to bring fun creative writing sections into the classroom.
Improv on Zoom by Walt Frasier is a list of games with tips and tricks to play online as well as Improv technique and wisdom.