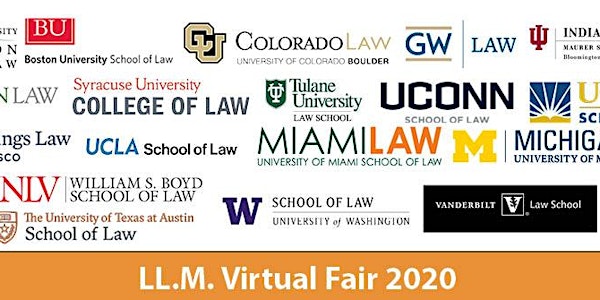 LLM Virtual Fair 2020
LLM Virtual Fair 2020
Date and time
Tuesday, December 15, 2020 · 3 - 5am PST
About this event
ต้องการไปศึกษาต่อด้านกฏหมาย? มาพบปะพูดคุยกับตัวแทนคณะนิติศาสตร์จากมหาวิทยาลัยชั้นนำที่อเมริกามากกว่า 20 แห่งได้ที่งาน LLM Virtual Fair 2020 วันที่ 15 ธันวาคมนี้ เวลา 18:00 - 20:00 น.
.
.
Do you want to pursue your degree in Law? Meet and talk with more than 20 notable Law Schools in the U.S. at EducationUSA's LLM Virtual Fair 2020 on December 15, 2020, from 18:00 - 20:00 hrs.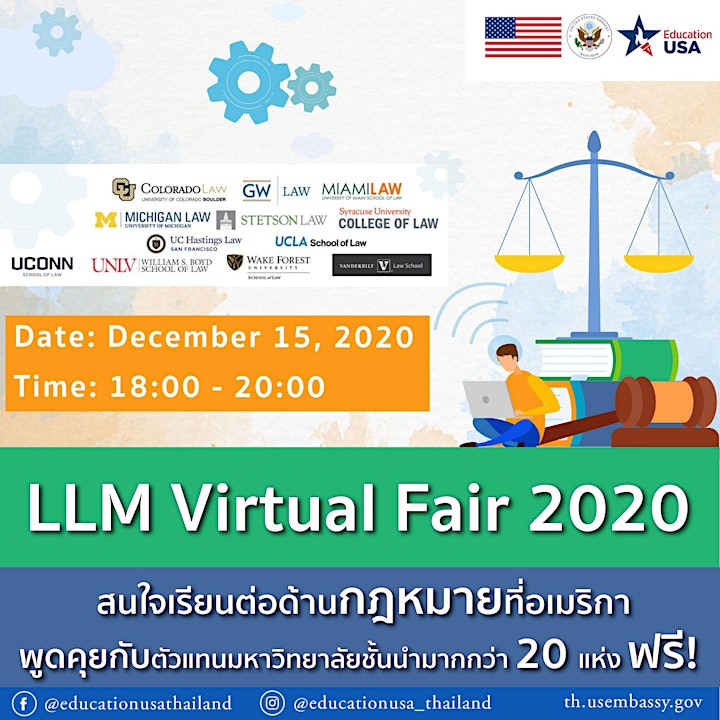 About the organizer
The EducationUSA network is supported by the U.S. Department of State's Bureau of Educational and Cultural Affairs (ECA), which strives to foster mutual understanding between the people of the United States and the people of other countries. EducationUSA advisers and staff work with U.S. higher education professionals to promote international student enrollment. 
EducationUSA provides accurate, current, and comprehensive information to international students while assisting accredited U.S. institutions with their international student recruitment and retention efforts.