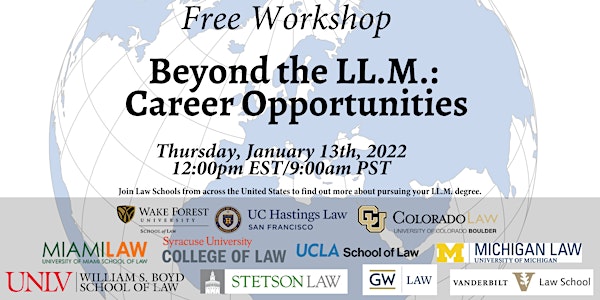 LL.M. Programs and Your Future Career
Join us to learn about career opportunities and considerations for future LL.M. students.
About this event
Join our US law school career panel discussion from 12pm to 2pm (U.S. Eastern) on January 13, 2022.
During the event you will have the opportunity to hear from law school representatives about career opportunities available to LL.M. graduates, professional considerations, and students' success stories.
After the panel, join admissions professionals in individual meeting rooms to discuss LL.M. programs and your future goals.
Before the event, registrants will be provided with an event document containing links for the main Zoom event and links to individual school Zoom rooms.